R.I. Land Conservationists Worry Power Plant Will Fragment Forest, Harm Species
03:21
Play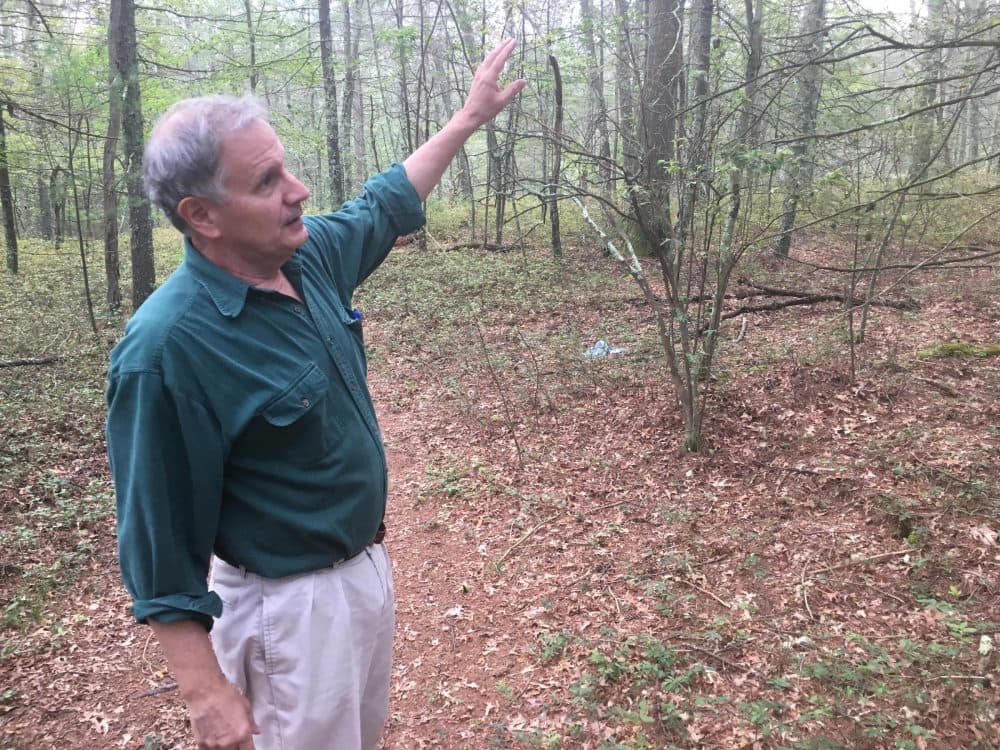 This article is more than 3 years old.
As my tour guide, Bill Eccleston and I walked through the dirt, twigs, and puddles of the George Washington Wildlife Management Area in Burrillville, RI, we heard a bird call above us.
We immediately stopped in our tracks and looked up.
"That's a hawk," Eccleston said. "That sounds like the broad-winged hawk."
Eccleston is a self-proclaimed woodsman who started hunting in this area when he was about 10 years old. He knows the area well and has agreed to take me to what would be the property line of the Clear River Energy Center.
That's the name of a natural gas power plant Invenergy, a Chicago-based company that develops power generators, wants to build. The plant has been getting pushback from environmentalists and some Burrillville residents for the past two years.
We reached our destination after walking for about 30 minutes.
"Ok so here it is," Eccleston said, as he extended his arm to point at the woods in front of him. "Straight ahead you've got the power plant site. [These trees] would all be cleared."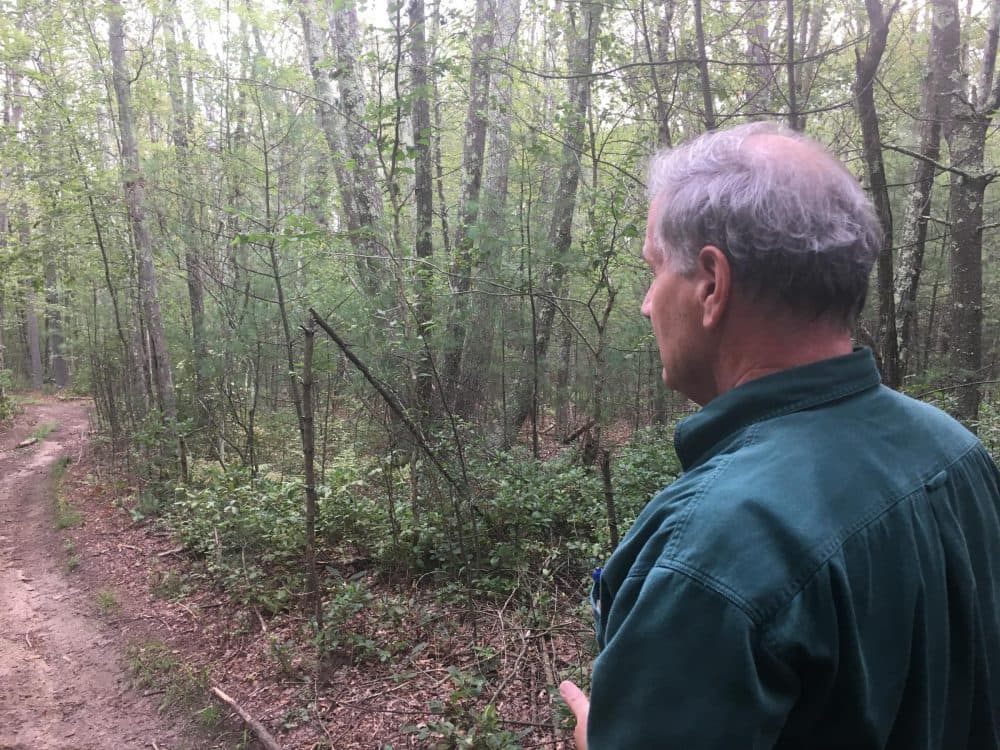 About 35 acres of forest would need to be cleared to make way for the power plant. But conservationists don't want any of this forest's integrity to be lost.
Totaling about 12,000 acres and spanning across western Rhode Island into Massachusetts, it's the last wildlife corridor of its kind near this part of the East Coast.
"This is some of the darkest area between Boston and Washington, DC," Scott Comings, associate state director at The Nature Conservancy in Rhode Island, said.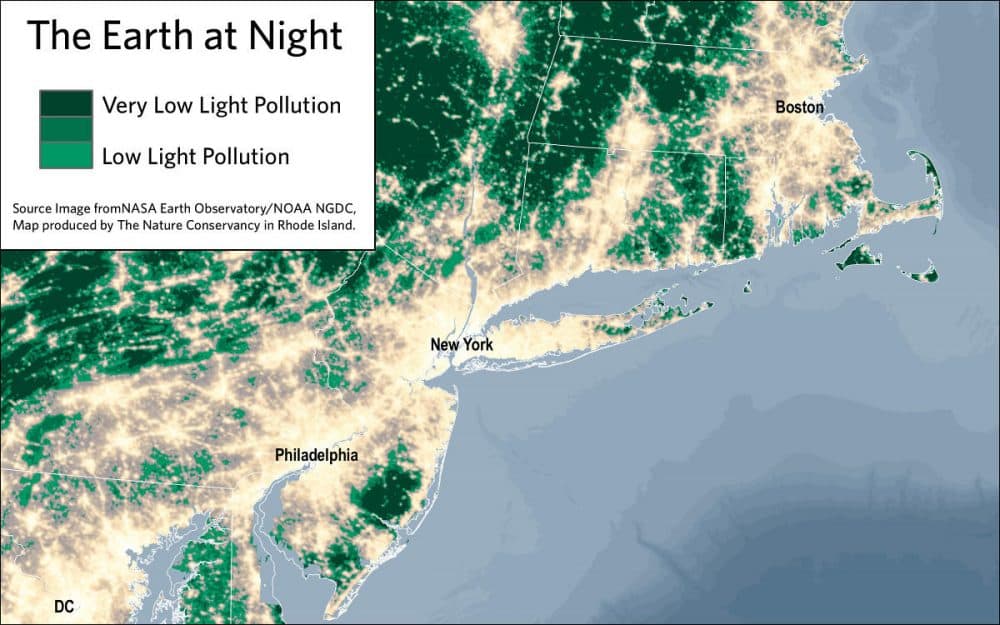 According to Comings, there are a lot of creatures in this area that need to move around in the dark to survive, and the power plant would create light pollution, which is artificial lighting at night. Comings fears that could have a negative impact on certain species.
"For some insects, it attracts them, and they'll just sit on the light all night rather than go out flying looking for food or mating opportunities. For other animals, it basically creates a roadblock — they can't move to an area where they might feed or find water," Comings said.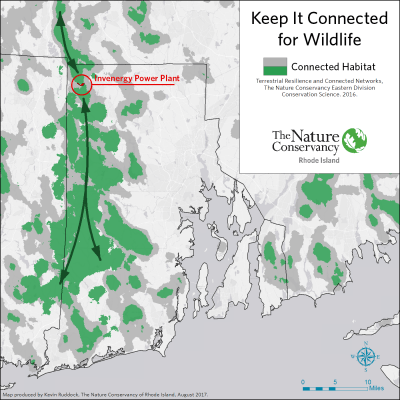 The Audubon Society in Rhode Island is also concerned about how light pollution from the plant could impact bird migrations.
"So birds are thrown off by artificial light because they're using the stars to navigate," said Scott Ruhren, director of conservation for Rhode Island's Audubon Society. "So they might be neotropical migrants that come down from Canada and northern New England passing through Rhode Island and then heading their way south. They're going to be using these intact forests."
Some species use the forest as a stopping-off place. Conservationists worry that any interference with this habitat, like adding light pollution, could prevent birds such as the black-throated blue warbler and cerulean warbler from doing that.
John Niland, Invenergy's development director, declined an interview for this story, but said in an email that the company will use three commonly-employed methods to reduce light pollution.
"First, we'll keep the facility's lighting as low as possible, employing dimmers to decrease illumination in specific locations whenever possible. Second, we'll control the direction of the lighting by pointing lighting downward and shielding our light fixtures. Third, we'll keep exterior lighting in a spectrum range that's least visible to wildlife." -- John Niland
Niland also said independent environmental consultants simulated the power plant's lighting and found the project will have minimal nighttime visibility within a five-mile radius of the site.
However, in addition to light pollution, conservationists are also concerned about forest fragmentation.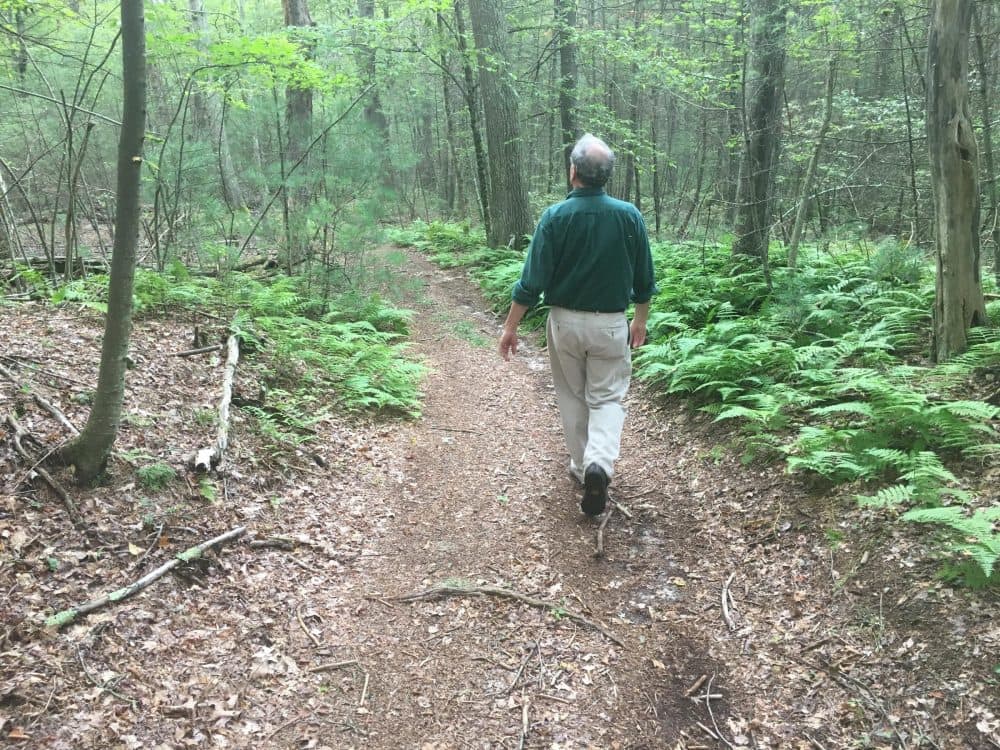 Comings said forest fragmentation separates nature into chunks, and isolated woodlands aren't as valuable as connected woodlands for birds and other species.
Eccleston, my guide through the management area, gave this example: Some of the neotropical migrants that were found during a survey Invenergy took of this area during the spring and summer months require tracts of unbroken forest for nesting. If the forest is fragmented, they wouldn't be able to stop here anymore.
Comings added that forest connection will also be crucial for some species as temperatures get warmer because of climate change.
"They will not be able to survive here," said Comings. "So in order to survive, they're going to have to move north, and in order to do that, they're going to have to have a corridor that allows them to do that."
Niland responded in another emailed statement that "the Clear River Energy Center will be confined to a small footprint." He said permitting plans for the site "call for limited clearing of land to preserve as much existing plants and trees as possible."
This report comes from the New England News Collaborative and was first published by Rhode Island Public Radio. 
This segment aired on October 9, 2017.