Forecast: A Taste Of Fall Coolness Before Things Warm Up This Weekend
This article is more than 3 years old.
Drier air arrived in Greater Boston on Tuesday afternoon, coming in on a northwest breeze. This morning we are waking up to temperatures in the 50s, which are still highs a bit above long-term averages, but certainly in keeping with the season.
There will be some sunshine this morning, but then clouds will quickly increase. The clouds are being ushered in by a low-pressure area in Ohio, but instead of heading directly for the area, the low will pass south. The rain associated with this storm may just nick Rhode Island and a bit of southern Massachusetts, but the trend is for less, not more, impact overnight.
As you know, it's been very dry this fall and a good rainstorm would be fantastic, but wishcasting doesn't work, so we'll have to be patient for rain.
There is some cooler air behind today's weather system. It is expected to arrive Thursday. Temperatures Thursday will only reach the lower 60s, which means with over 12 hours of darkness, Thursday night temperatures can fall quite quickly. I don't expect a widespread frost, but if you have very tender plants and you live in a low-lying area like Norwood, you might want to think about covering them or bringing them inside in case you do get a frost.
A warming trend takes over Friday afternoon and brings us into the weekend. Highs both Saturday and Sunday will reach well into the 70s and a few spots could nudge 80 on Sunday.
In addition to the warmth, it will become muggy again — especially Sunday. The humidity won't last as long as the previous spell, though, as a cold front will kick the warm and humid air out to sea on Monday. There will be a chance of a shower then, but we still likely won't see a widespread rain.
You can follow my updates here and on Twitter @growingwisdom.
---
Wednesday: Some breaks of sunshine this morning. Clouds dominate, thicker as the day progresses. Highs in the mid-60s.
Wednesday Night: Cloudy with a chance of a sprinkle. Showers most likely along the south coast. Lows 42-51.
Thursday: Mostly sunny and cool. Highs in the low to mid-60s.
Friday: Partly sunny with highs in the mid-60s.
Saturday: Sun and clouds, warm. Highs in the 70s.
Sunday: Partly sunny and warm with moderate humidity. Highs 74-79.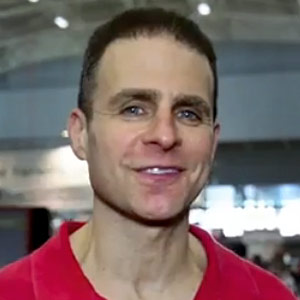 David Epstein Meteorologist
David Epstein is WBUR's meteorologist.