Speaking In Boston, Kerry Cautions Of Threats To American Ideals
02:00
Play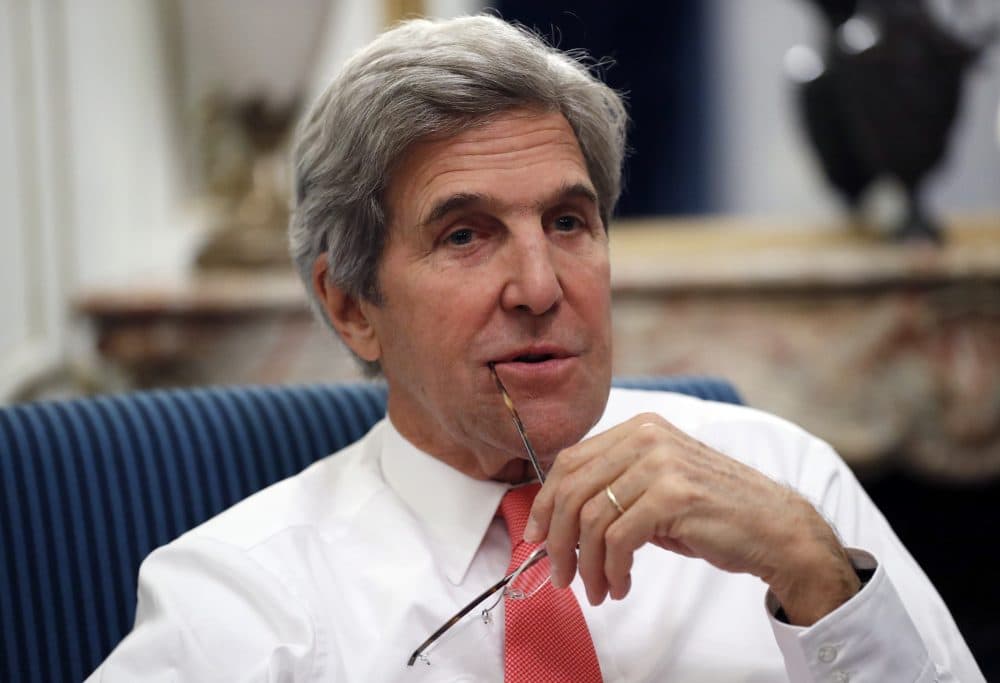 This article is more than 3 years old.
Speaking at an awards ceremony in Boston on Thursday night, former Secretary of State and Massachusetts Sen. John Kerry said the country is being challenged, mentioning threats to advances in climate change, diplomacy and American ideals.
Kerry received an award from the Irish International Immigrant Center for his efforts on working toward immigration reform. But before addressing immigration, Kerry criticized what he called "reckless" moves under the current administration of President Trump.
Kerry said the president's actions, including pulling out of the Paris Climate Accords and potentially the Iranian nuclear deal, threaten the well-being of the country. Kerry was a key player in orchestrating both deals.
Kerry called these negotiations "serious business" and said for Trump to ignore the counsel of his advisers on the Iran nuclear deal would be a mistake.
"This is a reckless, irresponsible move by our president, and I couldn't come here tonight without emphasizing to you that I think the vast majority of people in the world are going to try to calm things down, keep them on a track," Kerry said, "and we will sort this out because in the United States of America, our institutions are stronger than any one man at any moment in time, and I believe we will work through this tough moment for our nation."
On immigration, Kerry praised Massachusetts' record of welcoming immigrants but framed the current political rhetoric at the national level as un-American and said the nation is seeing, within its own political leadership, "demagoguery of the worst order."
"What we are seeing is an effort to play to that lowest common denominator of the American politics and the lowest common denominator of human behavior. It's fear," Kerry said. "Fear of the outsider, fear of someone who isn't you, fear of someone that doesn't look like you. And this crass exploitation of the most vulnerable people in the world, I believe, is an attack on America itself."
Kerry spoke of his own experiences in the U.S. Navy, serving next to immigrants who may have not yet known English, but felt compelled to serve their adopted nation. He said the notion of America as a nation of immigrants is what makes the country unique.
"We are the only nation on the face of this planet that defines itself not by a blood line, not by royal decree. We define ourselves by an idea," he said.
Kerry mentioned he may even take to the Sunday political shows to share his critical thoughts on the current administration.
This article was originally published on October 13, 2017.
This segment aired on October 13, 2017.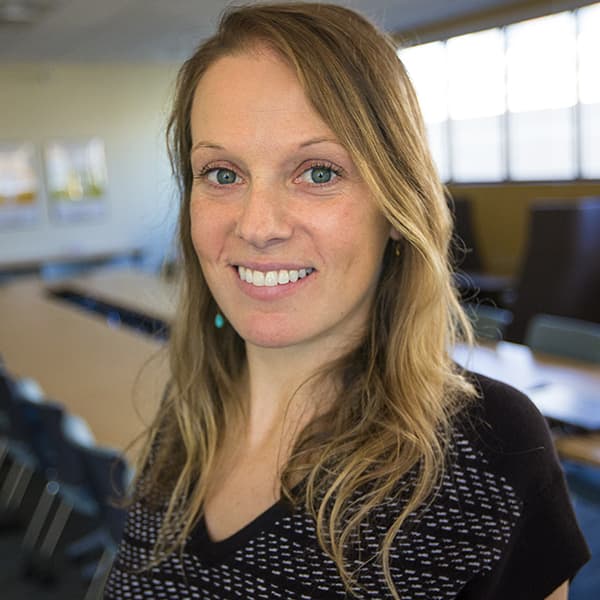 Shannon Dooling Investigative Reporter
Shannon Dooling is an investigative reporter at WBUR, focused on stories about immigration and criminal justice.