Forecast: Frost Advisory Tonight, But This Week Will Be Mostly Mild
This article is more than 3 years old.
I can't predict whether we will have a big snowstorm this year or a major cold outbreak, but I can guarantee all of us will eventually get a frost and then a freeze this fall.
Tonight many of us will likely see our first significant frost of the season. Last week was the end of the growing season in northwestern parts of the state. There will not be a frost advisory in these places.
The reason for the sudden change in air mass is a cold front pushing off the coast today. Behind this front we have much colder and drier air moving into the region.  This afternoon's cold air will move in on a strong wind, dropping temperatures today. Notice the chillier air arriving below.
When you get up Tuesday it will feel briefly like winter, but temperatures in the afternoon will rise back to near 60.
The rest of the week and into the weekend, the weather looks stunning. If we had seen more significant rainfall over the past month I would be more excited for the nice weather. While I am still looking forward to it, we do need rainfall quite badly in many areas.
Highs later this week will once again reach the 70s, and the upcoming weekend is looking rather amazing with sunshine and warm temperatures along with low levels of humidity.
You can follow my updates here and on Twitter @growingwisdom.
---
Monday: Any showers end, then windy with clearing skies. Temperatures fall to the mid-50s by dark.
Monday Night: Frost advisory inland. Clear and cold, but with some clouds along the coast. A low of 28 in the coldest spots with lows near 38 at the coast.
Tuesday: A quick warm-up to 60 degrees under mostly sunshine.
Wednesday: More sunshine and mild. Highs in the upper 60s to around 70.
Thursday: Mostly sunny and warm. Highs around 70.
Friday: More dry weather. Highs near 70 with sunshine.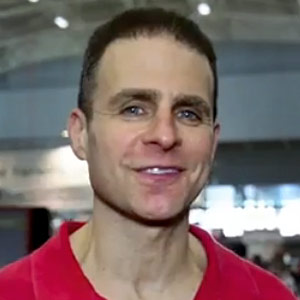 David Epstein Meteorologist
David Epstein is WBUR's meteorologist.