Boston Seeks To Boost Residents' Credit Scores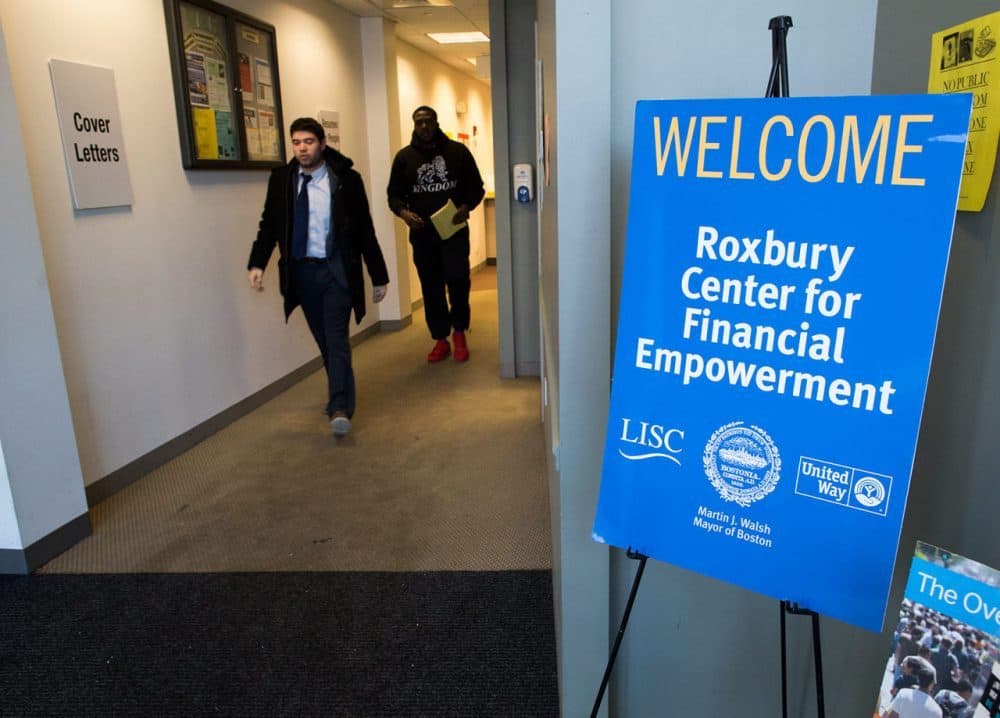 This article is more than 4 years old.
More than 230,000 Boston residents have no credit score or a low score, the Walsh administration says, as it begins a new effort to boost the scores — and fortunes — of thousands of those city residents.
The administration on Wednesday launches the Boston Builds Credit (BBC) initiative, which aims to help 25,000 residents attain credit scores of 660 or higher by 2025.
"A good credit score is crucial in today's economy, and Boston Builds Credit gives us real tools to continue our work in addressing income inequality and increasing economic mobility for thousands of our residents," Mayor Marty Walsh said in a statement announcing the program.
The city will seek to boost residents' credit scores through financial education and one-on-one financial coaching, and BBC is partnering with more than 25 nonprofit groups. The program will be launched at the Roxbury Center for Financial Empowerment, and then expand to the neighborhoods of Dorchester and Mattapan.
The initiative, the statement said, is supported by $2 million in funding from Citi Community Development, Bank of America and partners including United Way and Local Initiatives Support Corporation Boston.
The statement notes that people with no credit score or a low score pay higher interest rates and fees on a variety of everyday financial products, and that a poor score or the lack of one can also affect a person's ability to secure employment.
"Bad credit is a key contributor to the growing wealth divide between Boston's affluent and low- to middle-income residents," the city's BBC website states.
The effort comes from the city's Office of Financial Empowerment, which Walsh launched in 2014 with the aim of closing Boston's wide income gap and teaching wealth-building strategies to poorer residents.