Forecast: Great Saturday, Turning Very Stormy Sunday
This article is more than 3 years old.
After a beautiful day Saturday our weather rapidly turns downhill for Sunday. I'll briefly mention high temperatures this afternoon will be getting well into the 60s to perhaps near 70 under abundant sunshine. There will be a few high clouds.
The main thrust of the forecast is to talk about Sunday, when we have a lot of moving parts in the atmosphere and exactly how they come together will determine what weather we can expect Sunday night and Monday. Not all of us are going to see the same strength of wind or the same amount of rain and it's important to note that difference.
Presently the heaviest rain looks like it will occur over Southeastern Massachusetts as well as New York State up to Vermont. This doesn't mean between those two heavy areas there won't be significant rain, as there will be, but the greatest totals when we get to Monday afternoon should be in those areas.  Remember, with a situation where we have storm systems this powerful and moving this quickly there can still be shifts, so some of the higher totals could shift a little bit west or south.
There's a cold front to the west that's moving eastward today. As this gets to the east coast, it's going to ignite a fairly large storm system which will head up into Canada. If this were the only player it would still be a significant storm system. However, we also have a tropical wave that's going to move up along this front and interact with it.
The interaction between the tropical system, the cold front, and its low pressure system is still a bit unknown. These types of situations are fairly rare, so the computer models don't do a good job forecasting how these entities will interact. Experience says that when you have a tropical system getting involved with a cold front like this, rain can become quite torrential. This is the type of situation where you can get a lot of rain in a very short period of time and one where I would advise checking your sump pump.  If you're someone who's basement often floods in heavy rain situations, it's time to move things up onto a pallet.
There's a lot of wind associated with each of these systems and that's another issue. How much wind ends up at the surface, where we all live, as opposed to say at 2000 feet above us, is also still a bit of a question. Thirty to 40 mile an hour winds are likely and 40 to 60 mile an hour winds are possible.  You often hear about the strongest possible wind gusts, but remember that's the higher possibility — not necessarily what is going to occur.  The rain should begin as showers late morning Sunday or early afternoon, then become steadier and heavier as we head through the overnight. Thunderstorms aren't impossible either.
The winds will increase during the afternoon Sunday and become strongest overnight and during the day on Monday. Monday afternoon, look for clearing but it will still be windy. Generally one to three inches of rain will occur, but some areas could see four or five inches in these tropical downpours. Most of the flooding will be confined to the roads and very small streams and creeks because the rivers can handle quite a bit of water.  The is the benefit of having been so dry before the pattern change.
It turns cooler behind this storm system with highs in the upper 50s for Tuesday,
You can follow my updates here and on Twitter @growingwisdom.
---
Saturday: Mostly sunny and pleasant highs within a few degrees of 65.
Sunday: Cloudy with showers developing.  Could be heavy showers especially west of the coastline.  Becoming breezy.  Windy on Cape Cod. Highs in the lower to middle 60s.
Sunday Night: Heavy rain and strong gusty wind.  Lows in the 50s.
Monday: Becoming partly sunny after a quick early shower. Highs in the upper 50s.  Still windy.
Tuesday: Mainly sunny and seasonable.  Highs 55-60.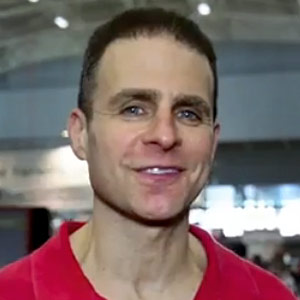 David Epstein Meteorologist
David Epstein is WBUR's meteorologist.