Forecast: Intense Wind And Rain Sunday Night
04:49
Play
Our weather today is going to go downhill especially this evening and during the overnight hours. If you're headed to the Patriots game, expect a couple of showers --  but I'm not looking for much in the way of wind or heavy downpours.
There is an intense area of low pressure developing off the Mid-Atlantic Coastline and this will become a very strong storm as it moves into Canada during the day on Monday. At the same time this is happening, some of the moisture from Philippe, which is very weak and stays out over the ocean, may be pulled into the main coastal system and enhance our rainfall overnight tonight.
Strong Wind And Rain
The two big factors from the storm are wind and rain but there's also the possibility of strong or even severe thunderstorms occurring tonight when the most intense energy moves over New England. This is an unusual storm; It's something we don't see that often especially this time of the year.
Focusing on rainfall, we are looking at 1 to 2 inches of rain, but some areas could see 3 or 4 inches in heavy rain or downpours. This is why there are flash flood watches posted. The flooding, if it were to occur, would be mainly of the street and basement variety, as rivers can handle this amount of water.
Power Issues Likely
Winds will be most powerful overnight tonight and early Monday and could gust over 50 miles an hour or even 60 miles an hour right along the coastline. Winds of this strength can take down trees and subsequent power lines which means you should plan on power outages.
With the very strong jet streams, thunderstorms are also possible but this element of the forecast is not as likely. There's also the possibility that some of the very strongest winds stay just above the ground. Coastal areas run the highest risk of the highest winds.
Temperatures will be in the 60s today and stay around 60 tonight. Everything will end on Monday, but the wind will remain strong throughout the day as temperatures fall to the low 50s by dark. The good news for trick-or-treaters is Halloween is looking dry and seasonably cool with the temperature in the upper 40s to near 50 as the kids head out Tuesday evening.
You can follow my updates here and on Twitter @growingwisdom.
---
Sunday: Cloudy with showers developing.  Could be heavy showers especially west of the coastline.  Becoming breezy.  Windy on Cape Cod. Highs in the lower to middle 60s.
Sunday Night: Heavy rain and strong gusty winds.  Lows in the upper 50s.
Monday:  Windy with morning showers. Becoming partly sunny late in the day.  Temperatures falling to the lower 50s by late afternoon.
Tuesday: Mainly sunny and seasonable.  Highs 55-60.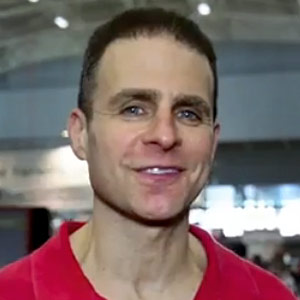 David Epstein Meteorologist
David Epstein is WBUR's meteorologist.