Boston Announces 2 Sites For Climate Initiative Projects
Resume
Ten months after the release of the citywide Climate Ready Boston report, the city of Boston has released plans for the start of infrastructure work to protect certain neighborhoods against the growing threat of climate change.
In East Boston, the city said it plans to buy a 7-foot temporary floodwall to be be deployed at the East Boston Greenway in advance of severe storms.
Austin Blackmon, the city's environment chief, said the floodwall is something the city can act on right away.
He said it is also an immediate priority to protect East Boston. He explained that there is the potential for a "major flood entry pathway" that extends from the greenway to a number of areas in the neighborhood.
"First and foremost, this is an extremely vulnerable area," Blackmon said. "This is an area that could be impacted by a severe storm right now."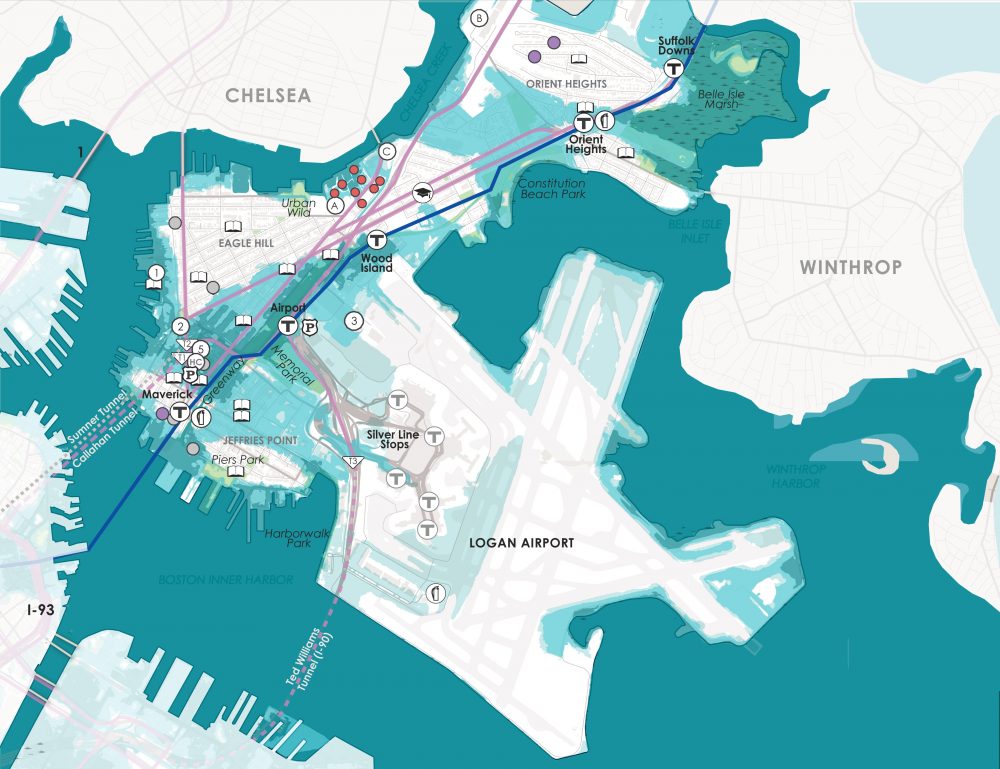 Charlestown will be the second neighborhood site the city said it will focus on as part of its initial climate resiliency efforts. Near the Schraft's building, a 900-foot section of Main Street will be elevated by about two feet to block a predicted flood pathway through the neighborhood.
Construction in Charlestown is not scheduled to begin for another four years.
Blackmon said the first two projects are only the start of an effort to protect Boston from rising sea levels.
"We've got a lot more work to do," he said. "Not only just in East Boston and in Charlestown, but, as you know, we are also going through this process in South Boston as well and looking at ways that we can protect that part of the city."
Blackmon said in addition to infrastructure projects, resiliency work also needs to happen in terms of policy, such as climate resilient zoning.
This article was originally published on October 30, 2017.
This segment aired on October 30, 2017.