Forecast: Unseasonably Mild Through Friday, Cooler This Weekend
02:42
Play
This article is more than 1 year old.
It's a much milder morning across southern New England with temperatures in the 40s and lower 50s — and certainly no frost.
A southerly flow of air has taken over, and this means we'll see milder temperatures for the next couple of days. As a matter of fact, several areas could nudge 70 degrees both today and Friday. If we see enough sunshine Friday, it's possible highs will reach the lower and or mid-70s.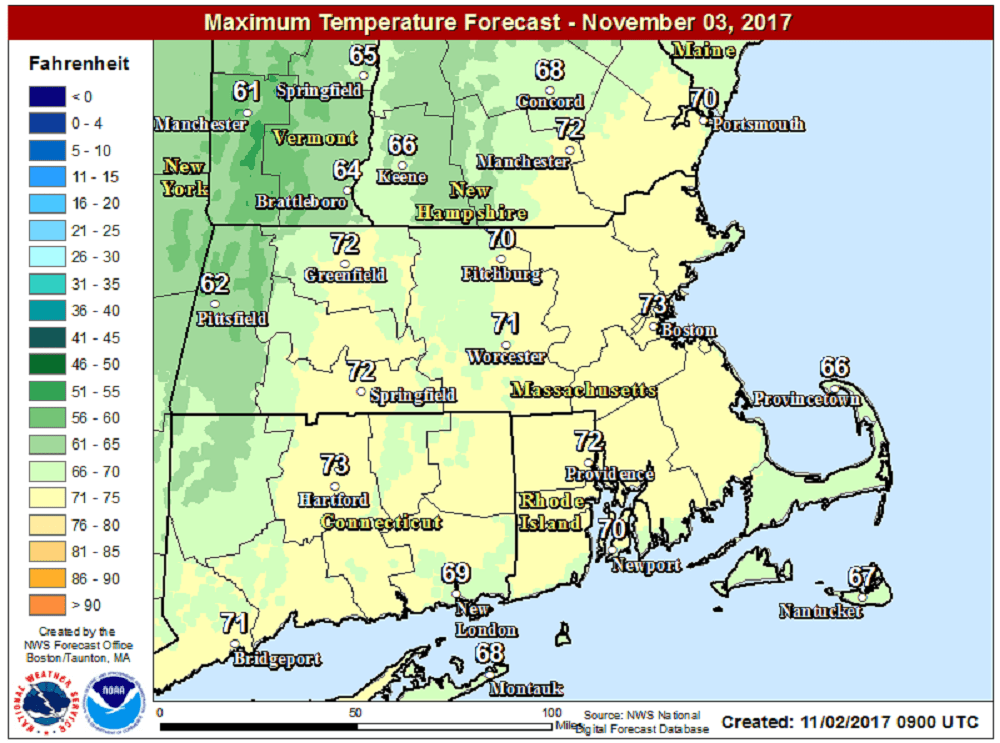 Our weather falls between two systems. The first is a cold front that passed through the area several days ago, bringing all that wind and rain that caused widespread outages from Sunday into the middle of this week. The other is another cold front expected to pass the region Friday night. Nestled between these two, we will have above-average temperatures with readings 10 to 15 degrees above what you'd expect for the first week of November.
There could be a sprinkle around the area this morning, but the next real chance of shower activity doesn't occur until sometime on Sunday. If you're thinking about outdoor plans that day don't cancel them, as any showers will be widely scattered and light. The showers also won't last very long.
A new cold front comes through the area sometime Monday, bringing a better chance of showers. This particular front may slow down or even stall near the region, which would keep clouds and damp weather over us at the beginning of next week. The northeast is forecast to have plenty of rainfall over the next 10-14 days.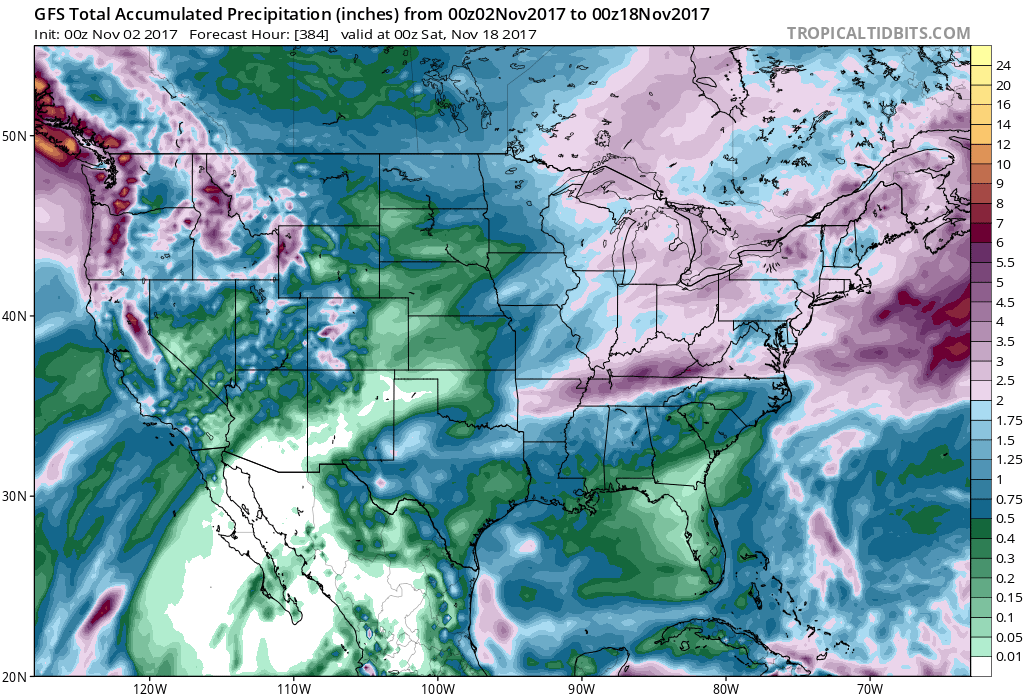 Some models even have a wet nor'easter coming around Wednesday, which could turn into some snow for the mountains if enough cold air comes down from Canada. This would be right on schedule as early November is typically when the highest elevation start to see their first snow.
You can follow my updates here and on Twitter @growingwisdom.
---
Thursday: Mostly cloudy, maybe a few showers early. Winds increasing. Highs 65-70.
Thursday Night: Lots of clouds and very mild. Lows in the 50s to near 60.
Friday: Partly to mostly cloudy but very mild. Highs 66-74.
Saturday: Sunshine and a few clouds. Cooler. Highs 52-56.
Sunday: Lots of clouds, may shower in the afternoon. Highs in the 50s.
Monday: Cloudy, showers. Highs in the mid- to upper 60s.
This segment aired on November 2, 2017.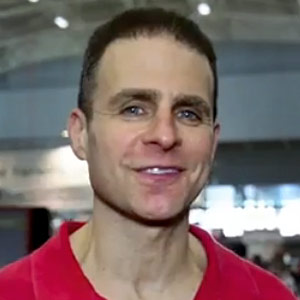 David Epstein Meteorologist
David Epstein is WBUR's meteorologist.