That 'Iceberg' In Boston's Fort Point Channel? It's A Warning About Global Warming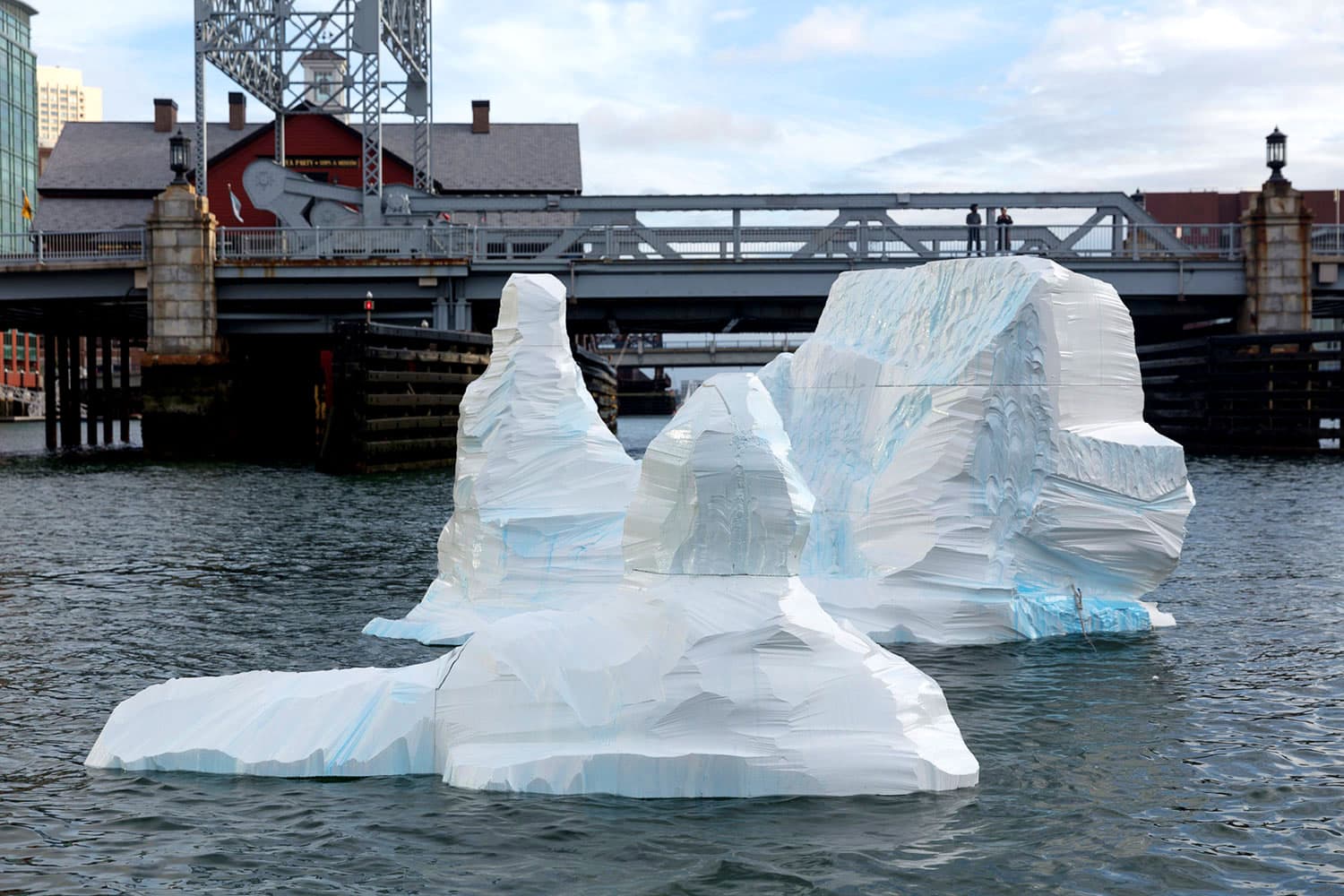 This article is more than 5 years old.
On a recent morning, a pair of (what seemed to be) icebergs gleamed in the green waters of Boston's Fort Point Channel between South Station and the Children's Museum. In fact, they were sculptures by Gianna Stewart, an artist based in Boston's Dorchester neighborhood.
Last July, as Stewart was dreaming up her next project, she spotted news reports about an ice shelf in Antarctica that was cracking up to spawn one of the largest icebergs ever recorded. Dubbed A68 by scientists, the iceberg is said to be larger than the state of Delaware. News tracked the iceberg's drift and reported that it was fracturing further to form smaller giant bergs.
"What if a small chunk could somehow make its way to us?" Stewart wondered. "Could it be somehow easier then to comprehend this massive thing taking place across the globe?" Namely global warming. "For me, something changing the shape of the planet is almost too massive to comprehend. But having a little chunk on your daily commute…"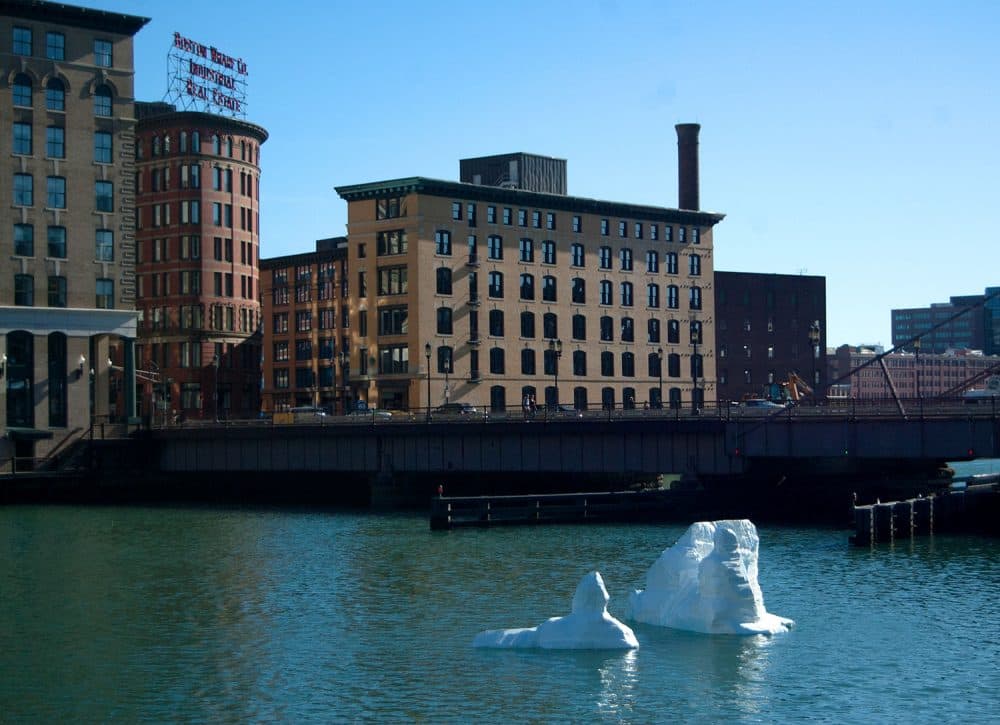 So Stewart proposed creating artificial icebergs for the Fort Point Arts Community's annual call for temporary public art for Boston's Fort Point Channel. Past projects have included Ann Hirsch and Jeremy Angier's "SOS (Safety Orange Swimmers)" in 2016, 22 sculptures of orange people clinging to black inner tubes, and Hilary Zelson's "Who Wears Wool?" in 2015, a monumental floating sheep and lamb.
This year, organizers picked Stewart's iceberg proposal.
Stewart has exhibited her sculptures of giant oyster shell sculptures on the Rose Kennedy Greenway and samaras (those propeller seeds) on Peddocks Island in Boston Harbor.
For the iceberg project, in a Pawtucket, Rhode Island, studio, she shaped the two white sculptures out of Styrofoam with a shiny coating of boat resin plus blue and white painted highlights. She made the icebergs in 12 parts that were then assembled on a public dock in Boston before being moored in the Fort Point Channel in early October. The top of one of the icebergs floats as much as 9 feet above the water. The sculptures are expected to remain floating there at least through early December.
"I hope," Stewart says, "it raises a few eyebrows."