Local Immigrants With Special Protective Status Learn To Live With Uncertainty
Play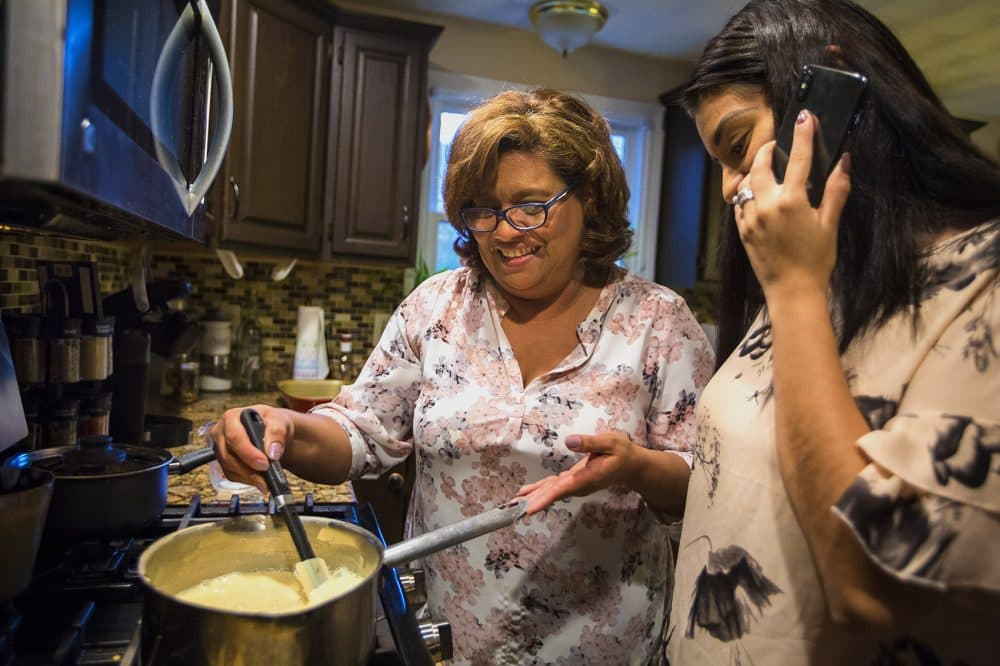 This article is more than 5 years old.
An estimated 8,000 immigrants in Massachusetts are awaiting decisions that will determine their fate in the United States.
Temporary Protected Status, or TPS, is issued to immigrants from some countries where conditions are unsafe. On Monday night, the federal government announced the termination of the program for Nicaraguans as of Jan. 5, 2019. It extended the status for Hondurans for six months, citing the federal government's need to obtain additional information on the ground before making a long-term decision.
Decisions have not yet been made for El Salvador or Haiti.
One Salvadoran family in Haverhill is learning to live with the uncertainty.
Irma Flores and her daughter, Gabriela Portillo-Perez, talked about that uncertainty as they put the finishing touches on a tres leches cake on Monday.
A saucepan sat on the stove top full of condensed milk, evaporated milk and cream, and Flores' mother in El Salvador was on the phone reminding them of the family recipe.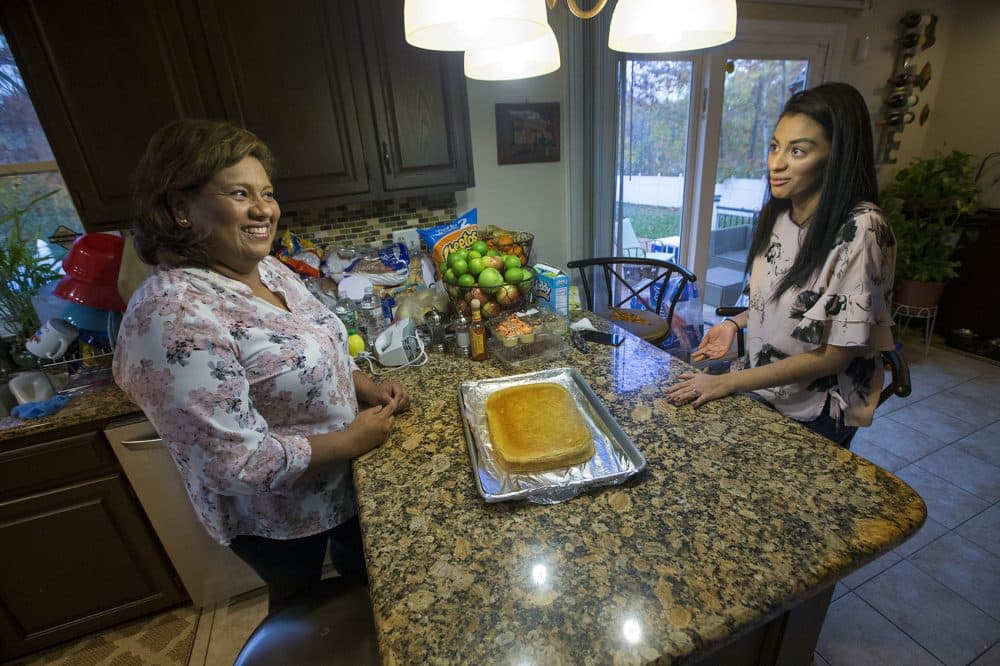 Flores took Monday off from her job at the city of Somerville, where for months she's been advising other families on how to prepare for the federal government's decisions about TPS. Now, she says it's her own future she's worried about.
"I just need that time for me and my own feelings, and it's difficult," Flores said. "I never had the time to ask about my own family. I just need that time to figure it out, 'OK. Do we have to make some decisions?' "
Flores and her two adult children are among the estimated 5,000 Salvadorans living in Massachusetts with temporary immigration status. The three of them came to the U.S. in 2001, the same year two massive earthquakes leveled much of El Salvador.
Flores, 50, her son and her daughter have continually renewed their status, every 18 months or so, for the last 16 years. In that time, Flores' children have gone to college, bought homes, and started their own families. Flores has three grandchildren and two more on the way.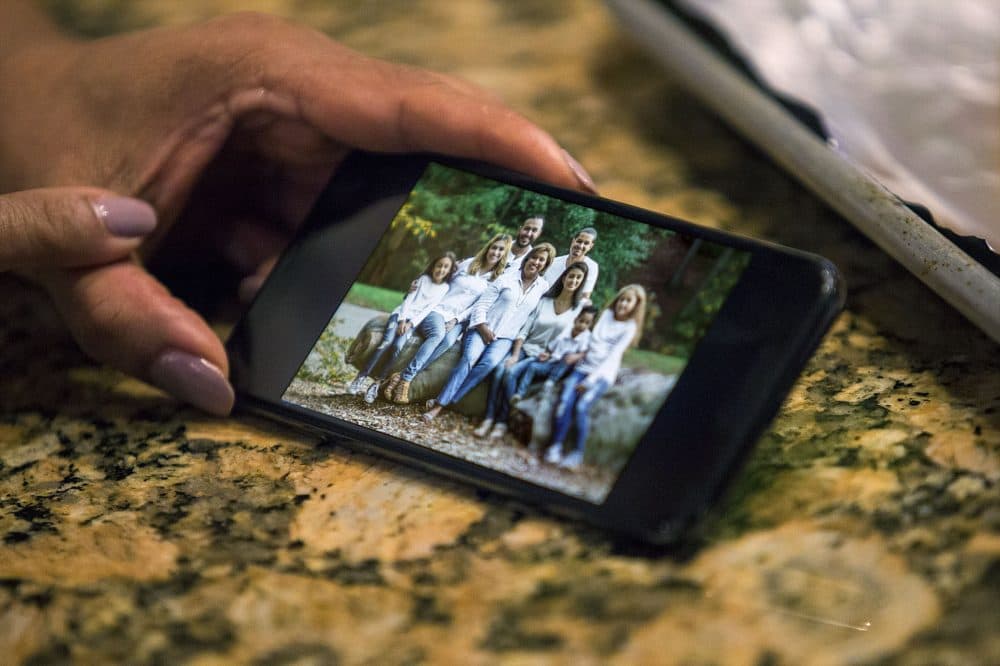 "I think we have been doing really good as immigrants, as TPS recipients. I think we are doing the best we can, but if we have to fight back we are ready to do it," she said.
As the Trump administration considers whether to extend this temporary status for countries like El Salvador and Haiti, some families could be forced to make difficult decisions.
Flores' 22-year-old daughter, Gabriela, married a U.S. citizen two years ago. Leaning up against a wall in the kitchen, she explained why her marriage has actually complicated things for her.
Because she is married to a U.S. citizen, she qualifies for an adjustment of status — but her mother and her brother don't.
"I'd be left here by myself," she said, bringing her hands to her face and starting to cry. "I don't know what I'm going to do. It's been so hard for me."
Flores handed her daughter a tissue and wiped a few tears from her own eyes. "This is why we never talk about this," Flores whispered.
Mostly, the family tries not to think about it too much. But that's no longer possible.
But Flores and her family will have a little more time to think about these decisions. The deadline for the government to decide whether to extend TPS for El Salvador comes in January.
Correction: Due to an editing error, the post gave the wrong day for the Trump administration's decision. The announcement was Monday. It has been updated. We regret the error.
This segment aired on November 7, 2017.