5 Things To Do This Weekend, From Mozart To Underground Rock
If the darkness is getting you down, don't despair — there is enough thought-provoking beauty in the world to distract you. From a Scottish murder opera to an experimental music fest, Boston has it all this weekend.
Hassle Fest 9 | Friday, Nov. 10 - Saturday, Nov. 11 | ONCE Ballroom, Somerville
Brought to you by the underground music mavens of BRAIN Arts/Boston Hassle, Hassle Fest is an annual celebration of all music that is off-the-beaten-track. This year's headliners are electronic absurdist Dan Deacon and avant-punk legends Pere Ubu.
---
'Burke & Hare' | Through Sunday, Nov. 12 | The Cyclorama, Boston's South End
Frankly, I'm surprised the Burke and Hare murders didn't become an opera sooner, so well-suited is the tale to the form. In 1828, when Scotland was experiencing a shortage of cadavers for use in medical research, William Burke and William Hare realized murder could be a lucrative business. Their 10-month killing spree, and subsequent downfall, is brought to life in the Boston Lyric Opera's world premiere of this wild and witty chamber opera. (Learn more about it in Andrea Shea's preview.)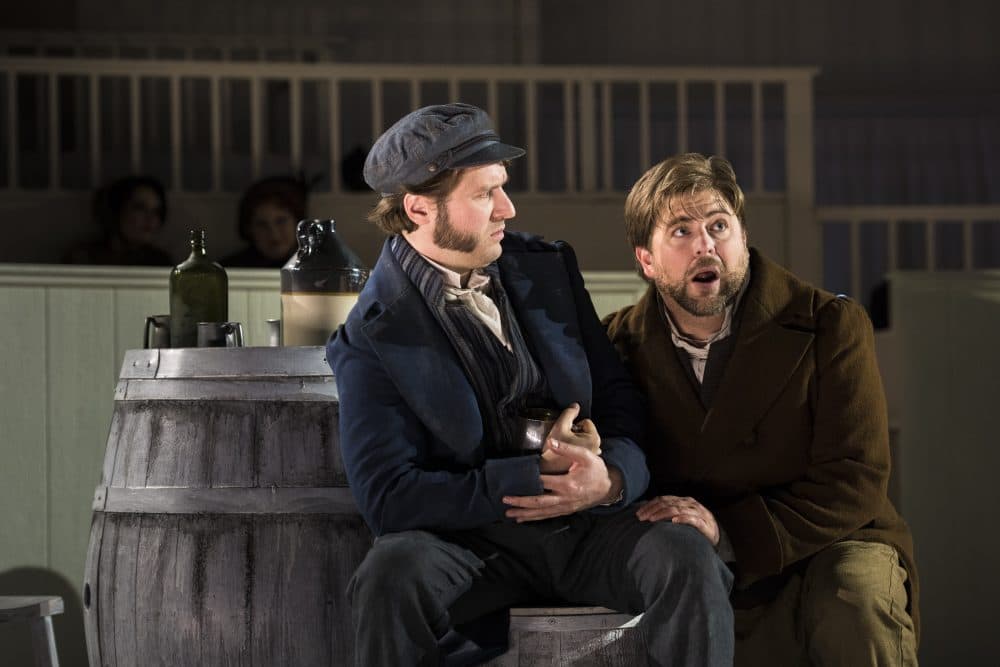 ---
'Lady Bird' | Opens Thursday, Nov. 9 | Various theaters
"Lady Bird" is Greta Gerwig's transcendent debut as a film's sole writer and director, and a loving, sharp and unusually cliche-free look at the pains and yearnings of adolescence. (See Sean Burns' review.)
---
'Amadeus' Live | Friday, Nov. 10 - Sunday, Nov. 12 | Symphony Hall, Boston
Plenty of film scores lend themselves to a live rendition, but "Amadeus," the Oscar-winning 1984 film about a young Mozart, is sublime. The irreverent (and highly fictionalized) tale is also a great introduction to the composer's music, which the Handel & Haydn Society will play while the movie is screened. (Check out Keith Powers' preview.)
---
'The Gig Economy: Depictions of Life and Responses to Work in the Digital Bazaar' | Through Jan. 7, 2018 | Mills Gallery at BCA, Boston's South End
Boston Center For the Arts' 25th annual Drawing Show takes a critical look at the broken promises of the "gig economy," in which technological disruption has created an increasingly fractured and exploited labor force. This juried exhibition dares visitors to ask themselves how their own behaviors have been changed by the new order, and how they may be complicit.
Here's the work of one of the featured artists, Rory Fitzgerald Bledsoe: