Gunmaker Liability In Sandy Hook Shooting Is Tested Before Connecticut Supreme Court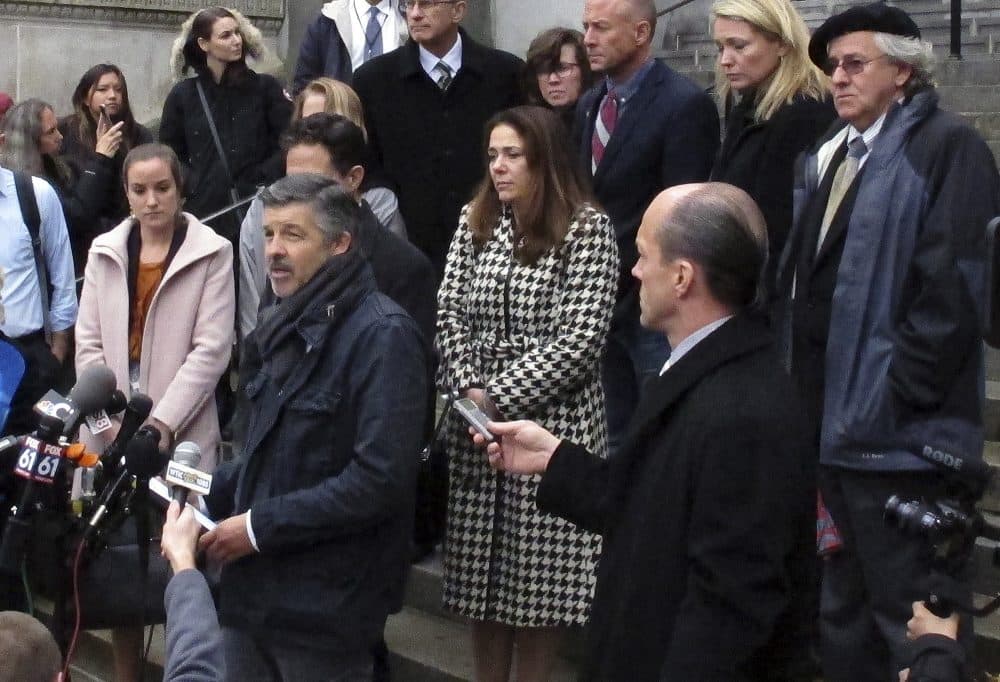 This article is more than 4 years old.
The Connecticut Supreme Court heard arguments Tuesday in an appeal on whether a major gunmaker should be held liable in the 2012 Sandy Hook Elementary School shooting.
Lawyers for families of several victims claim manufacturer Remington Arms, along with a gun wholesaler and local retailer, should be held responsible for the massacre in Newtown.
They say a military-style rifle was marketed to an untrained civilian population.
Ian Hockley, whose son Dylan was killed in his first grade classroom, told reporters outside the courthouse that in the military a weapon of this type is subject to strict rules.
"Soldiers go through more than 100 hours of extensive training and they're carefully screened for mental illness before being issued the weapon," he said. "The manufacturer of the Bushmaster takes no such precautions when unleashing their product into the civilian market."
Lawyers for the gunmaker say there was no opportunity for Remington to assess the shooter, Adam Lanza, so there was no way they could know what the gun would be used for.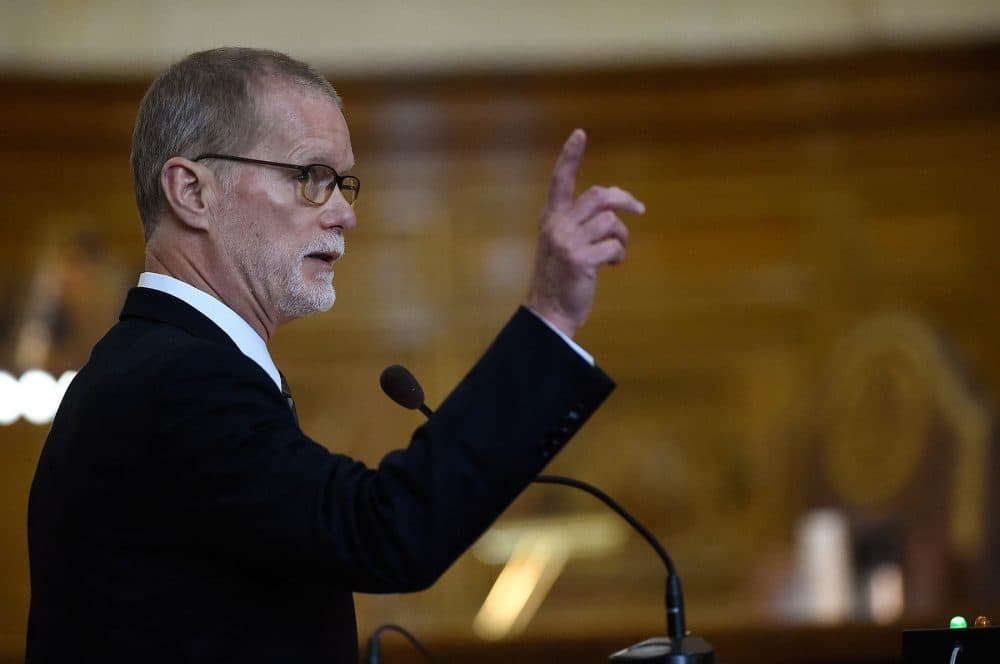 The rifle was used to kill 20 first-graders and six educators at Sandy Hook school almost five years ago.
"The manufacturer, one and two steps removed, has no opportunity to assess that buyer," Remington attorney James Vogts said. "Remington had no opportunity to assess Nancy Lanza."
Lawyers for the defense have noted the gun was lawfully sold to and purchased by the shooter's mother, Nancy, before she was murdered by the shooter.
A lower court dismissed the lawsuit last year, ruling that a federal law protects the gun manufacturer.
But Josh Koskoff, an attorney for the plaintiffs, said he's hopeful the case will get reinstated and ultimately end up before a jury.
He said such a move would force evidence discovery, which he said could provide a key window into the marketing tactics used by gun manufacturers.
"We hope to see the emails," Koskoff said. "We want to see the focus groups. We want to see the degree to which they were deliberately trying to ring the bells of users with the characteristics of an Adam Lanza. They obviously weren't looking for murders, but they were ringing bells. They were ringing bells of a combat weapon."
WNPR's Patrick Skahill contributed to this report. This story was first published by WNPR.