Massachusetts' All-Democratic Delegation Blasts GOP Tax Bill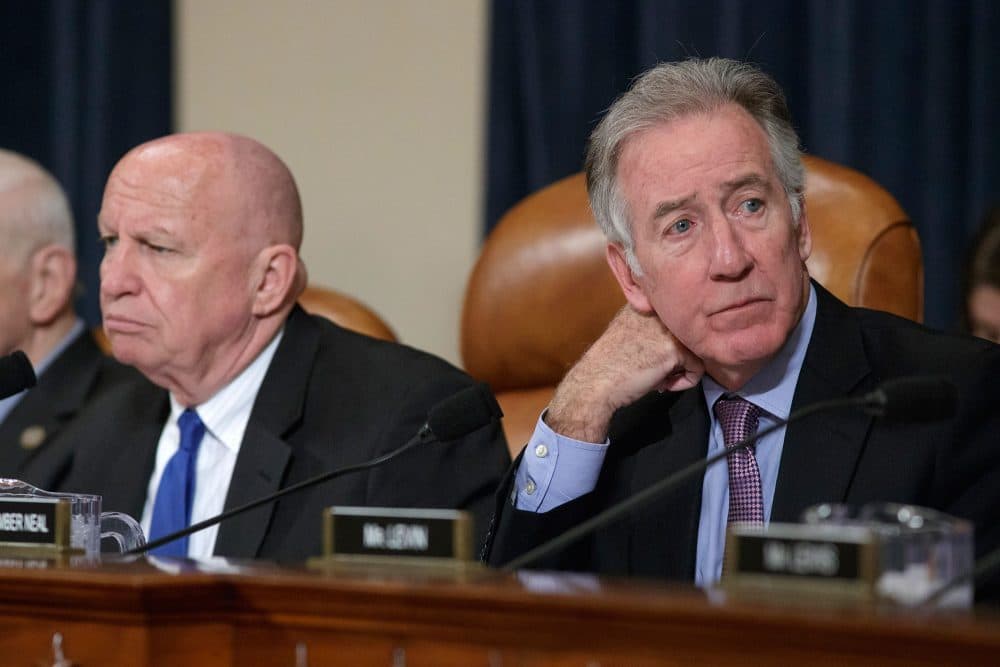 This article is more than 3 years old.
Members of Massachusetts' all-Democratic congressional delegation are unanimous in their opposition of the GOP's nearly $1.5 trillion package overhauling corporate and personal taxes.
The bill was approved by the U.S. House Thursday on a 227-205 largely party-line vote.
Rep. Jim McGovern called the bill a "slap in the face to Massachusetts families," saying it will raise taxes for middle-class families and students while cutting taxes for billionaires and corporations.
Rep. Richard Neal, the ranking member of the tax-writing House Ways and Means Committee, also said the measure benefits the wealthy at the expense of the middle class.
Rep. Katherine Clark said Massachusetts families will bear the brunt of "a tax hike that eliminates tools millions use to continue their education, offset high medical costs, and make homeownership affordable."
Rep. Bill Keating said Republicans are wasting a chance to pass a bipartisan bill.
Rep. Seth Moulton said Republicans opted instead for what he called "a tax scam."
The GOP says its bill would stimulate the economy and add jobs.
With additional reporting by WBUR's Newscast Unit