Ballot Initiatives On Taxes Could Complicate Things For Baker
02:50
Play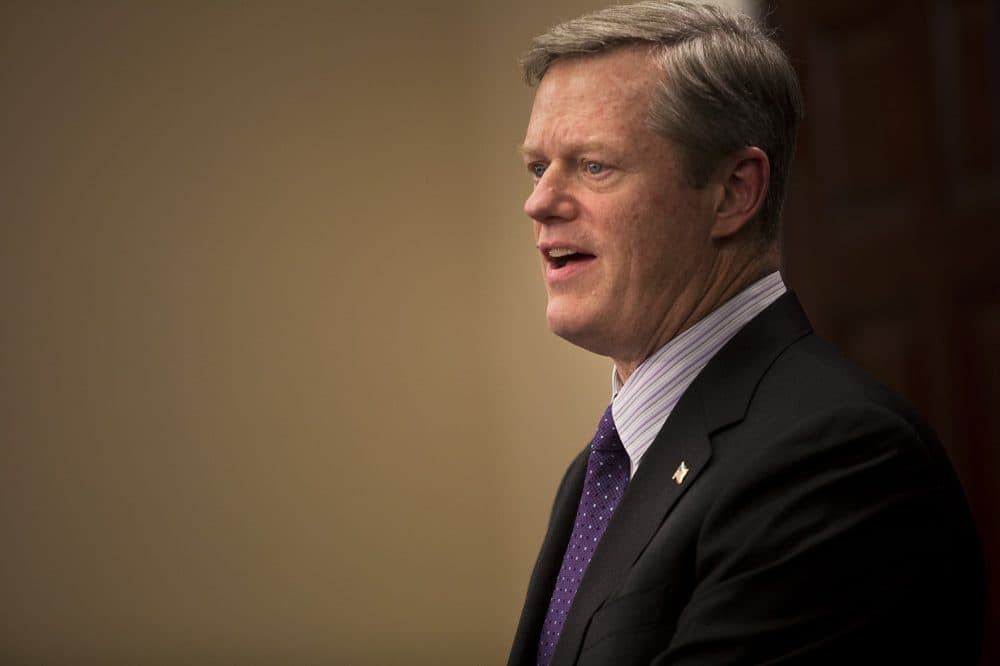 This article is more than 1 year old.
Gov. Charlie Baker is riding high going into the 2018 election cycle. He remains the country's most popular governor and leads his Democratic challengers by enormous margins.
But with a record of favoring tax cuts in the past, Baker faces complicated political questions from further down the ballot.
Among several ballot questions headed for the 2018 ballot is one that raises taxes on income over $1 million. The funds would then be used to pay for education and transportation. Another proposal would lower the state's sales tax from 6.25 percent to 5 percent. Whether these two questions make the ballot, and whether they pass, would have a huge impact on how the state's budget looks in years ahead. The so-called millionaires' tax could add $2 billion to state coffers. The sales tax could cut $1.3 billion if it passes.
It's also possible one might pass and not the other, which makes assessing the likely impact even more dicey. This week's WBUR poll (topline results, crosstabs) showed both are very popular. But election day is still a year away, and support levels can change. And a legal challenge is headed to the state Supreme Judicial Court, threatening to push the millionaires' tax question off the ballot.
Add all this up, and by the end of 2018, the state could find itself either $2 billion up, or at the bottom of a billion dollar budget hole. With the prospect of Congress making costly changes to the tax code and health care system, that hole could get deeper still.
So far Baker has not taken a firm stand on the ballot initiatives. But when he ran for governor in 2010, he proposed a reduced sales tax, and his limited public statements on the ballot questions so far suggest a continued low tax approach.
Throughout his time in office, Baker has often preferred to delay or avoid controversial decisions. He famously did not vote for either Hillary Clinton or Donald Trump in 2016. But how the state raises money and pays for state services is a core responsibility of state government. And the size of the potential changes to the state budget are very difficult to ignore.
With many voters looking to lower their taxes and shift the burden elsewhere, how Baker responds to these major ballot questions could play a big role in his re-election campaign.
This segment aired on November 17, 2017.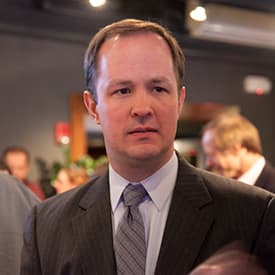 Steve Koczela Contributor
Steve Koczela is the president of The MassINC Polling Group and has overseen WBUR's polling since 2011.