Forecast: Rain Saturday, Then A Dry Pattern
This article is more than 5 years old.
Today will be windy, chilly and dry — temperatures will not reach 50 degrees or even come close.
The weather is moving quickly and the next system takes aim at southern New England for Saturday evening. As the system moves towards the east, any morning sunshine will fade and skies will become mostly cloudy. It looks as though the rain should hold off for most of the day light hours.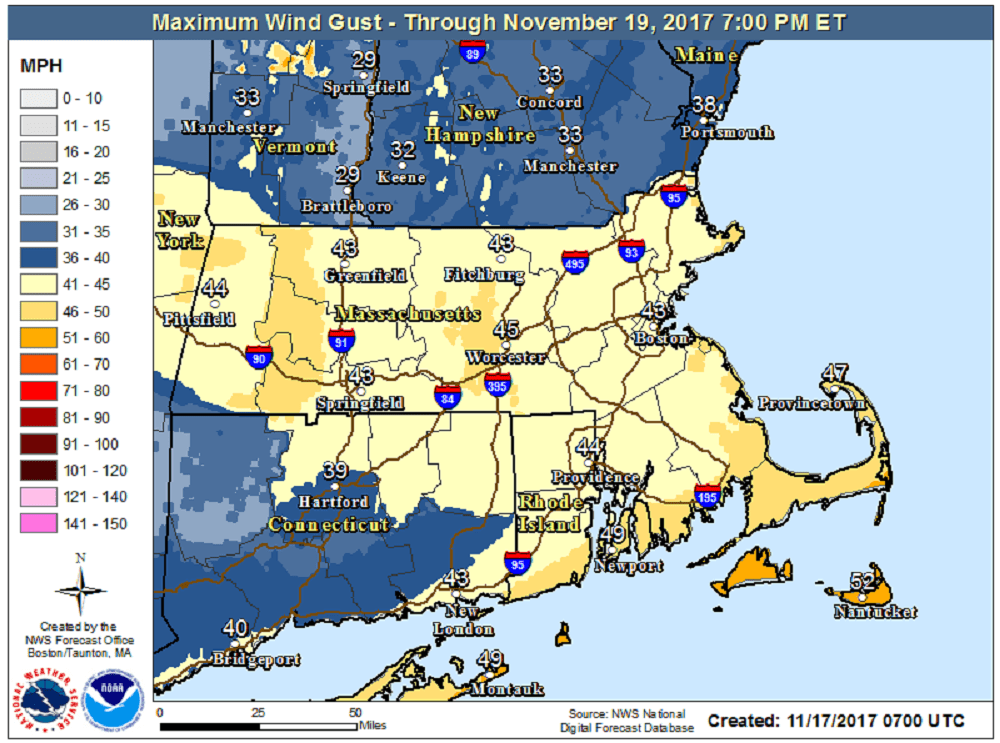 The most likely places to see any showers before dark would be west of I-495, but even there the majority of the rain will be Saturday night. This isn't a big weather system, just a period of showers which will last into Sunday morning. Clearing takes place Sunday afternoon and with a gusty wind once again.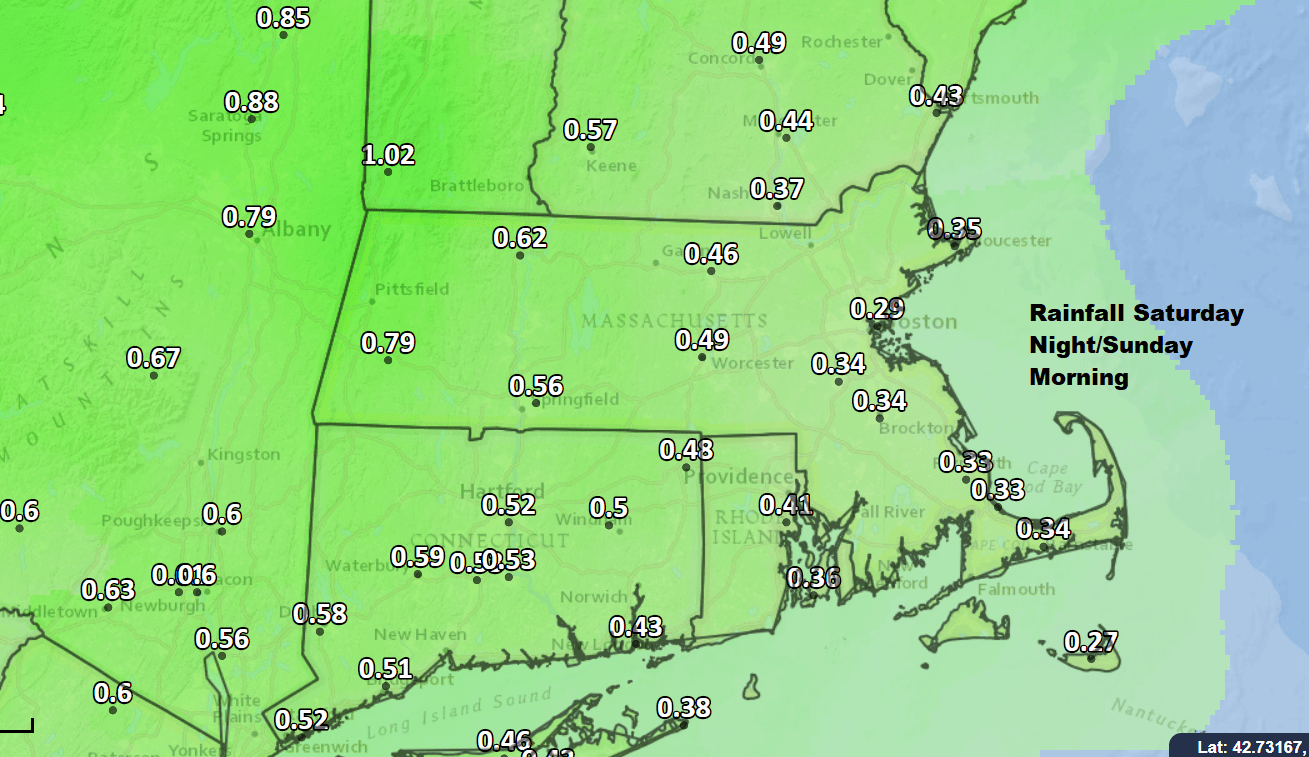 Temperatures on Sunday will be milder. Another blast of cold air moves in for Monday. On that day, temperatures will remain below 40 degrees over much of the region. From Boston along the coastline and south, temperatures will reach the lower 40s for a couple of hours in the afternoon.
There's a lot of traveling that takes place next week. The good news is that the weather will cooperate. Tuesday through Thanksgiving looks dry and seasonably cool. The mildest will be Tuesday, when temperatures reach the lower 50s. Thanksgiving itself will be quite chilly with highs only the lower 40s, but in the upper 20s to mid-30s during many of the football games that morning.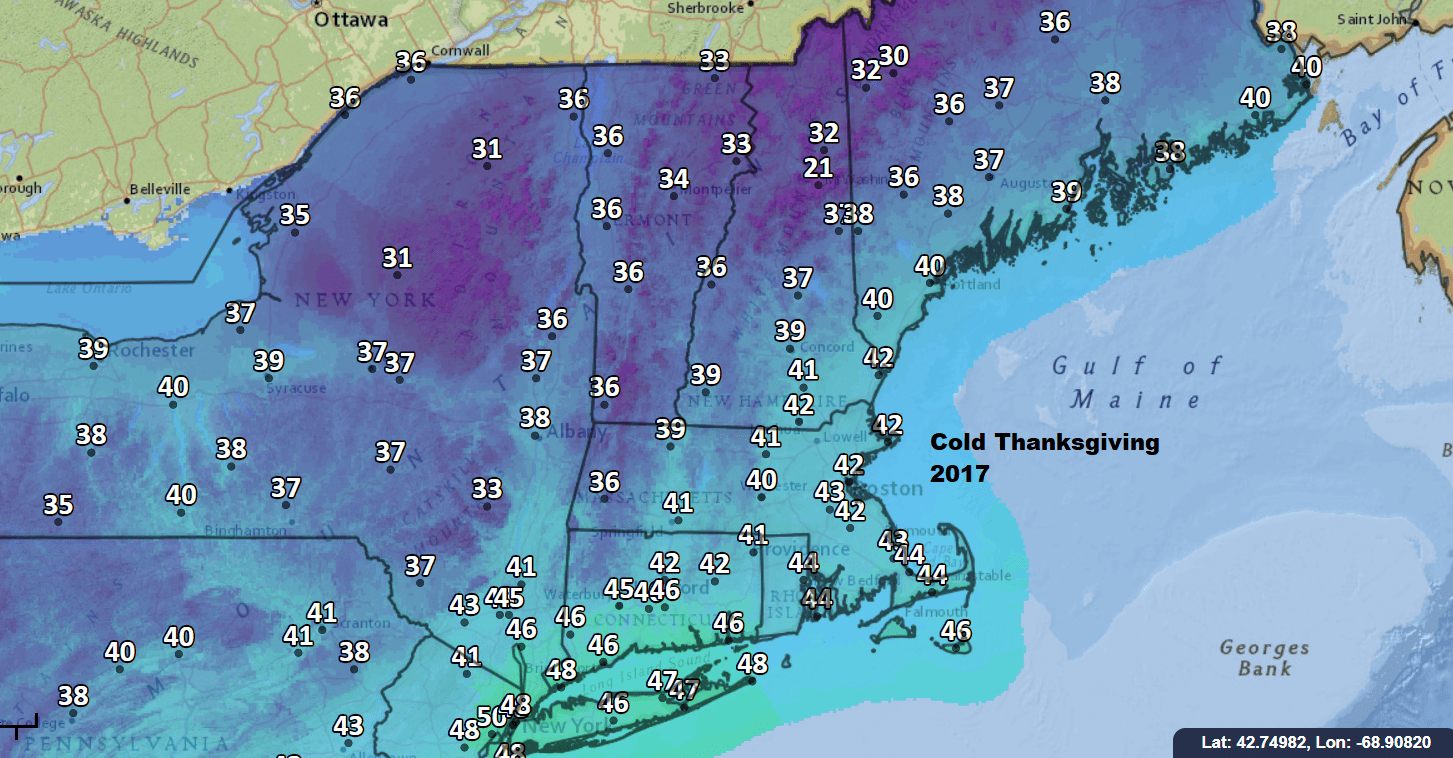 Have a great weekend.
You can follow my updates here and on Twitter @growingwisdom.
---
Friday: Becoming mostly sunny, blustery and cool. Highs 40-45.
Friday Night: Clear to partly cloudy and cold. Lows 25-33, warmest Boston/southeast Mass.
Saturday: Partly sunny early, then clouding up, showers developing in the evening. Highs in the mid to upper 40s.
Sunday: Morning showers, then developing clearing. Breezy and mild, but turning cold late. Highs 50-55 before noon, then falling.
Monday: Sunny, dry and chilly. Highs 37-42
Tuesday: Sunny and milder. Highs around 50.