Temporary Immigration Status For Nearly 5,000 Haitians In Mass. Will Come To An End
02:11
Play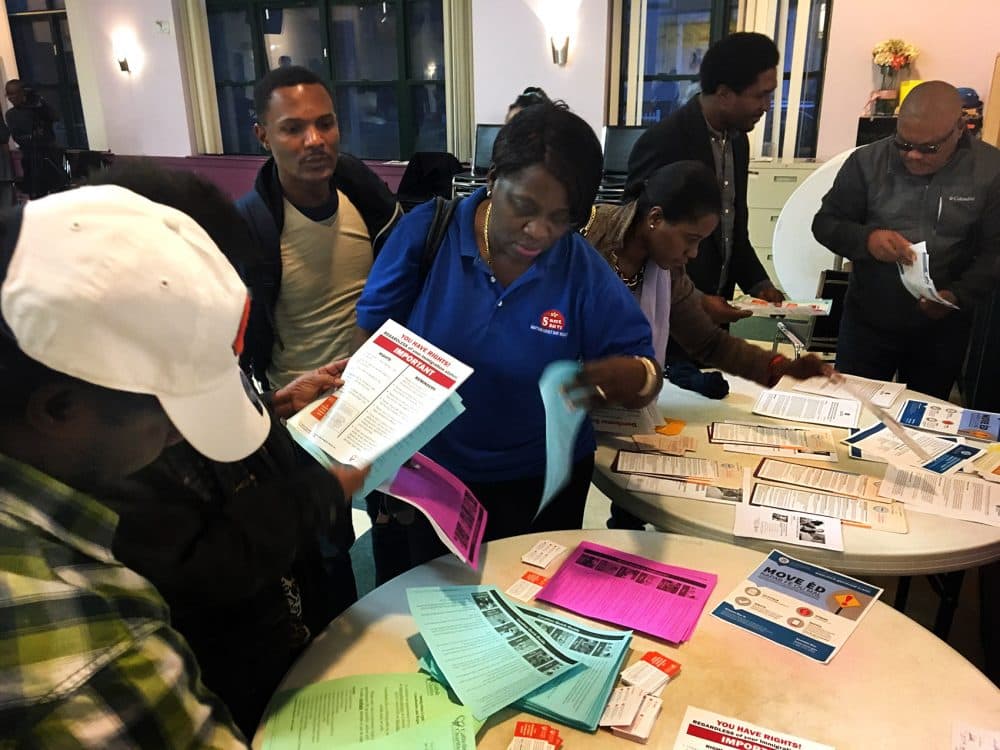 This article is more than 3 years old.
The Trump administration announced Monday night that the temporary immigration status known as Temporary Protected Status, or TPS, will expire as of July 22, 2019 for the nearly 5,000 Haitians living in Massachusetts.
The program allowed eligible Haitians to live and work legally in the United States because of unsafe conditions in their home country. Senior administration officials say that conditions on the ground in Haiti have improved significantly since the 2010 earthquake that prompted the country's TPS status.
These improvements, the government says, mean Acting Department of Homeland Security Secretary Elaine Duke had no choice under the law but to end the program for Haitians.
But some local immigrant advocates are leery of that assessment.
"We have mixed feelings about how things have been described. We'll see how things will develop in Haiti," said Eva Millona, the executive director of the Massachusetts Immigrant and Refugee Advocacy Coalition. "The truth of the matter is, TPS is a temporary sort of relief and 18 months is better than, you know, ending it right away."
The previous expiration set by then DHS Secretary John Kelly was slated for Jan. 22, 2018. The government says the additional 18 months is designed to give Haitians enough time to explore other immigration statuses or make preparations for their return to Haiti.
Massachusetts state Sen. Linda Dorcena Forry is the daughter of Haitian immigrants and a leader in the Greater Boston community. She said the government's decision to extend the expiration of TPS by 18 months is a short-term victory.
"We are confronted with forces on the other side of this argument that would have liked nothing more than immediate expulsion and that's not what happened," said Forry. "So that's a positive thing to have this extension. It's a good step in the right direction."
While Forry said she's relieved by the delay in the expiration, she does expect the state's labor force to take a hit as a result of the termination.
"There's going to be an impact when we look at the health care sector, when we look at home health aides, when we look at those that are working in hospitals. A lot of them have TPS," she said.
Forry said a more permanent solution for TPS recipients needs to come from Congress and she's encouraged by the support from the state's delegation.
Gov. Charlie Baker recently expressed his support for extending TPS for Haitians, Salvadorans and Hondurans. In a letter addressed to Secretary Duke, Baker wrote, in part: "I urge you to recognize the unsuitability of ordering tens of thousands of Haitians, Salvadorans and Hondurans now in the United States to return to homelands that are in crisis and that will be at risk of becoming further destabilized by a sudden influx of TPS nationals."
Correction: An earlier version of this article incorrectly stated the event that triggered TPS for Haitians. The correct event was an earthquake. We regret the error.
This article was originally published on November 21, 2017.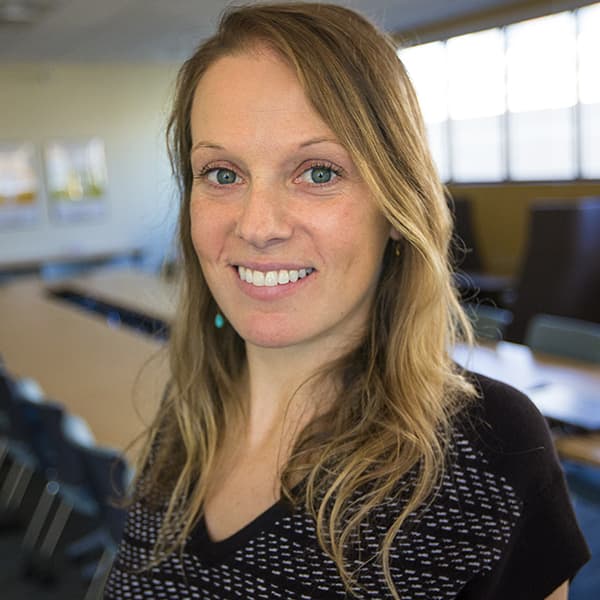 Shannon Dooling Investigative Reporter
Shannon Dooling is an investigative reporter at WBUR, focused on stories about immigration and criminal justice.