Boston And Nova Scotia Mark A 100-Year Bond — And The Sharing Of A Christmas Tree
It's been a century, and this Christmas, Boston is still getting a big present for being on its northern friend's "nice list."
The city of Boston and the Canadian province Nova Scotia will mark 100 years of a special connection with the lighting of Boston's official Christmas tree on Thursday, as well as the unveiling of a new monument on Boston Common.
Every year for nearly half a century Nova Scotia has provided Boston with its official yuletide tree as a thank you for the city's response to the 1917 explosion in Halifax Harbor. An estimated 2,000 people died and 9,000 more were hurt when a cargo ship carrying explosives collided with another ship.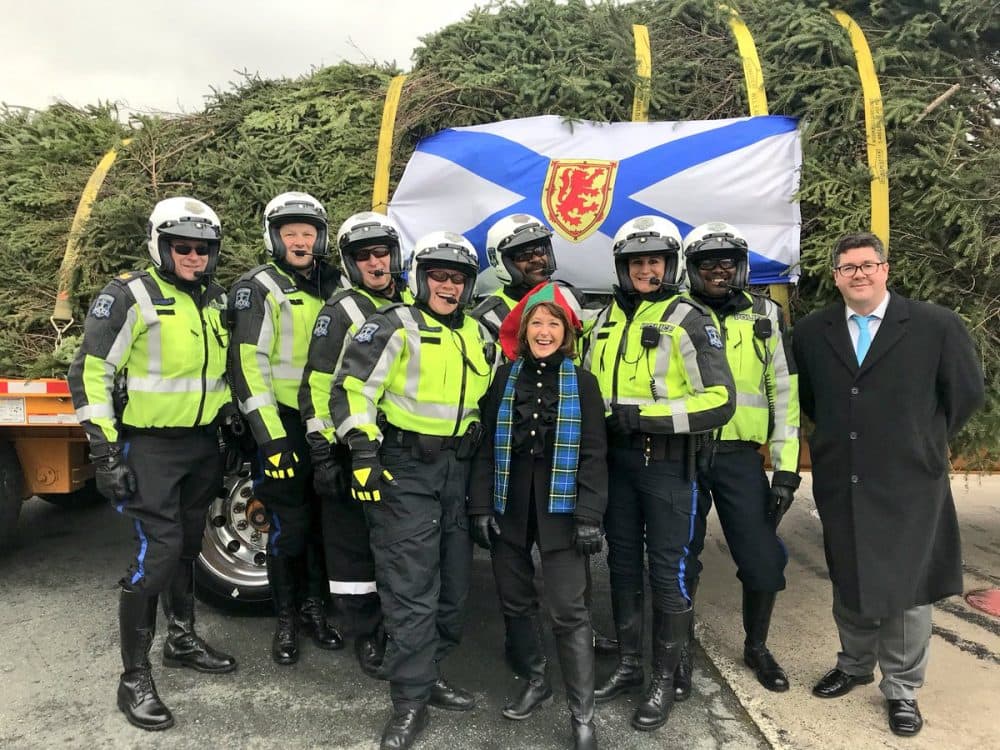 Aid from Boston was the first to arrive, and the response has not been forgotten.
"We had massive deaths and injuries," said Nova Scotia Premier Stephen McNeil. "It would have been far worse if the people of Boston hadn't come and supported us."
This year's tree, a 53-foot-tall white spruce from Cape Breton Island, arrived in Boston last week. McNeil, Boston Mayor Marty Walsh and other guests will light the tree on Boston Common Thursday evening.
"Nova Scotia and Boston have shared a special bond for a century," Walsh said in a statement, "and I'm pleased we will come together again this year to celebrate the friendship and connection between our two homes."
A new monument recognizing the city's response to the explosion will also be installed on the Common Thursday.
"We felt it was important that visitors to your great city could learn more about [the 1917 explosion]," McNeil said, "and learn more about the generosity of the people of Boston when they came to our rescue."
The event kicks off at 6 p.m., with the lighting of the tree scheduled for 8 p.m. WCVB Channel 5 will broadcast the ceremony live starting at 7 p.m.