Report: Senate President's Husband Accused Of Sexual Misconduct By 4 Men
The husband of Senate President Stanley Rosenberg has been accused by four men of inappropriately touching and kissing them in a bombshell report in The Boston Globe published Thursday afternoon that includes disturbing details of the incidents shared anonymously by the victims.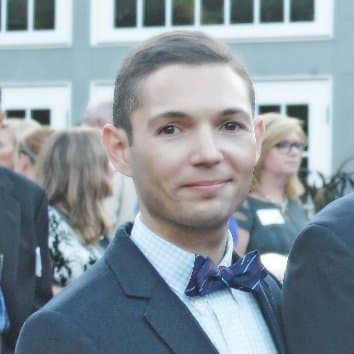 The men who claimed they were groped and subjected to unwanted sexual advances by Senate President Stanley Rosenberg's husband Bryon Hefner include a Beacon Hill aide, a lobbyist, a public policy advocate and a man who worked on Beacon Hill when Hefner allegedly put his hand up his shorts at a fundraiser.
Rosenberg, an Amherst Democrat, issued a statement Thursday afternoon, and an advisor said he was not at the State House and would have no further comment at this time.
"This is the first I have heard about these claims. Even though, based on what little I have been told, these allegations do not involve members or employees of the Senate and did not occur in the State House, I take them seriously. To the best of my recollection I was not approached by anyone with complaints during or after the alleged incidents made in this article or I would have tried to intervene," Rosenberg said.
Rosenberg, 68, married Hefner, 30, in 2016. The two met when Hefner took a summer job in Rosenberg's office before he became Senate president, and Rosenberg has credited Hefner will helping him to live openly as a gay man.
In a statement issued through his attorney to the Globe, Hefner said he was "shocked to learn of these anonymous and hurtful allegations." "To my knowledge, no one has complained to me or any political or governmental authority about these allegations which are now surfacing years afterward. As one can imagine, it is incredibly difficult to respond to allegations by unnamed and unidentified individuals that involve an extended period of time, particularly in the current environment," Hefner said.
John Kingston, a Republican running for his party's nomination to challenge U.S. Sen. Elizabeth Warren, issued a statement less than an hour after the Globe story published. Kingston said Warren should demand that Rosenberg "resign immediately," along with Sen. Al Franken of Minnesota and Rep. John Conyers of Michigan, who have both been accused of sexual misconduct.