Forecast: Nice Weekend Ahead, Colder Air In The Long Range
This article is more than 3 years old.
After a few overnight showers skies are mostly cloudy early this morning, but the trend is going to be for clearing. As a matter of fact, dry weather will continue for much of the next several days. Eventually, showers move through the area in the middle of next week and this ushers in a new weather pattern.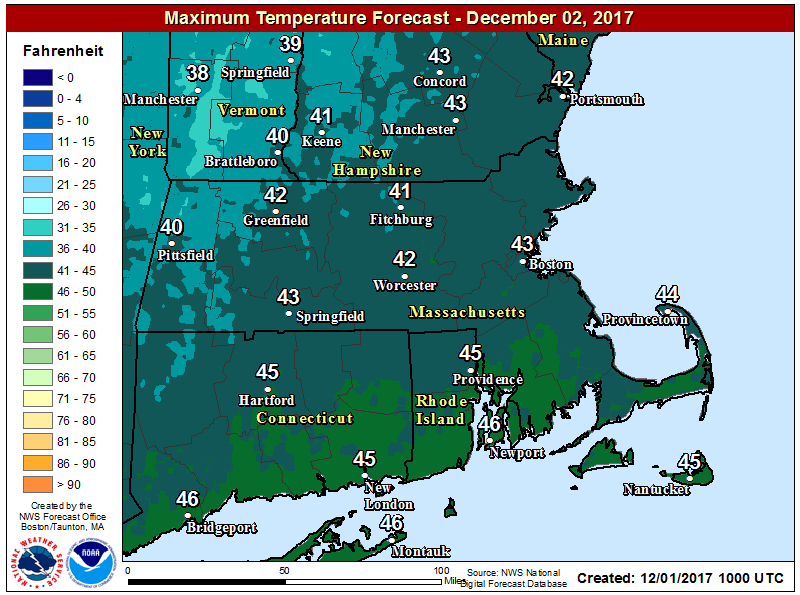 The big weather news is the Arctic cold that will eventually be entering the country. I've been talking about this for several days now and it continues to look more and more definite that much of the United States east of the Rockies is going to become quite cold to the second and third week of December.
I'm not saying that we're going to see record-breaking cold or a major snowstorm, but after a relatively tranquil pattern for the past several weeks with temperatures at or even slightly above-average, a long period of below average temperatures will be noticeable.
It appears that the core of the Arctic air will actually go west of New England and down through the Ohio Valley at first. Parts of northern Maine may actually stay closer to average during this period, but here in southern New England we will at least fall several degrees below average.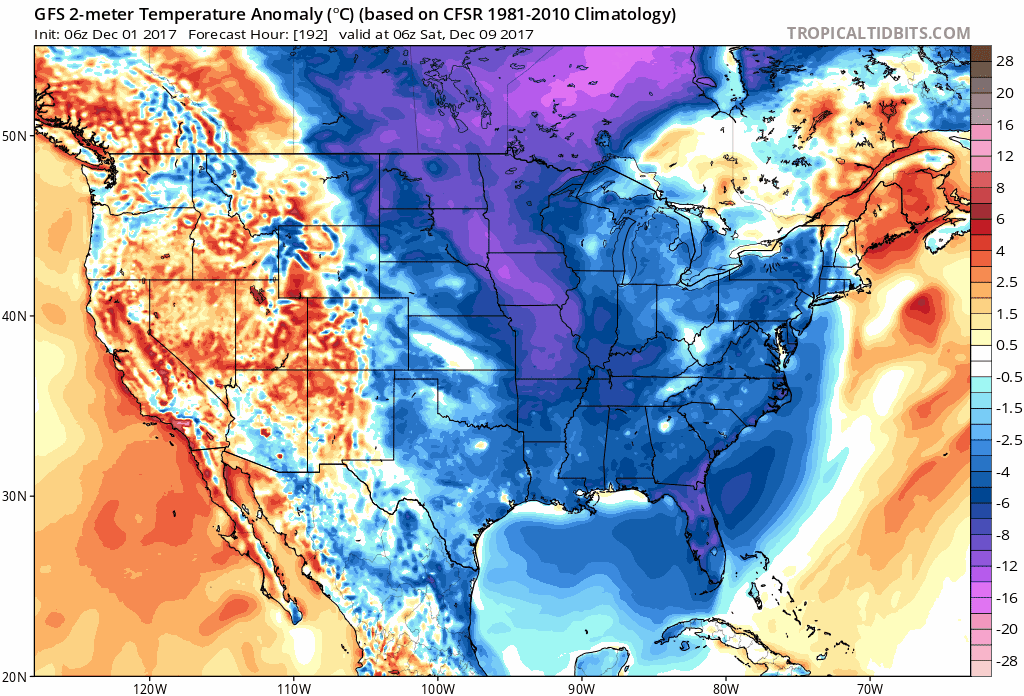 This weekend, temperatures will be in the 40s and this is the time to prepare for winter. It's difficult to know once the cold moves in whether or not we will get a break late in December or early January or whether or not this is the permanent cold. I'm tending to lean towards the latter.
You can follow my updates here and on Twitter @growingwisdom.
---
Friday: Early clouds; otherwise, becoming partly sunny. Highs approaching 50.
Friday Night: Clear and chilly. Lows 22-30.
Saturday: Partly to mainly sunny and seasonable. Highs in the mid-40s.
Sunday: Lots of sunshine and a few clouds. Highs 44-48.
Monday: Sunshine. Highs in the mid to upper 40s.
Tuesday: Clouding up, showers develop. Highs 48-54.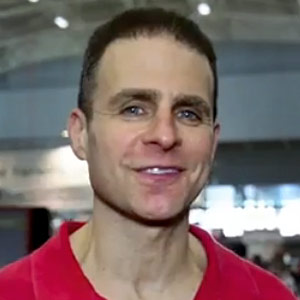 David Epstein Meteorologist
David Epstein is WBUR's meteorologist.