Forecast: Bright And Sunny Monday, Wet Midweek
This article is more than 3 years old.
After a relatively pleasant weekend with seasonable temperatures, we're looking at a bit of warm up for the middle of this week before things turn a bit more wintry at the end of the week and weekend.
Today we find a lot of sunshine in the forecast. Although most of you will be working, it is a good opportunity to continue to prepare for winter if you didn't do it this weekend. I had a conversation with a friend of mine yesterday about feeling like time is running out before the snow flies and the weather maps over the past couple of days seem bear this out over the next week or so. It's always difficult to predict that first snowfall way in advance because we aren't yet into the core of winter and lots of things need to fall in line to get snow.
This week, the major weather that will happen is a front scheduled to cross the area Tuesday night and into Wednesday. This front will bring us a period of rain. We need the rain as last month was quite dry and it's important to have adequate rainfall before the ground freezes.
It looks like the shower activity will begin later tomorrow afternoon and be heaviest overnight Tuesday. I'm expecting three quarters of an inch to an inch of rain. After the frontal system departs the area, temperatures will be cooling off and things will turn a bit drier to end the week. The long range forecast challenges revolve around whether or not a coastal low pressure system brings more rain and or snow to the region later this weekend or sometime next week. The charts look good for something happening, but how this all plays out is still a bit of a mystery. We'll get more clues in the coming days to help us solve it.
You can follow my updates here and on Twitter @growingwisdom.
---
Monday: Generally sunny and seasonably cool. Highs in the mid-40s.
Monday Night: Clear to partly cloudy and not very cold. Lows 28-35.
Tuesday: Thickening clouds and milder. Some rain showers late in the afternoon and especially overnight. Highs around 50.
Wednesday: A period morning rain, then cloudy. Mild. Highs in the low to mid-50s.
Thursday: Sunshine and a few clouds, cool. High near 40.
Friday: Partly cloudy and chilly. A few rain or snow showers possible. Highs in the upper 30s.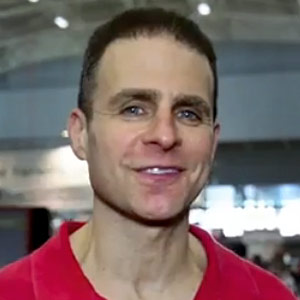 David Epstein Meteorologist
David Epstein is WBUR's meteorologist.