Scientists Say Maine Coast Could See More Great White Sharks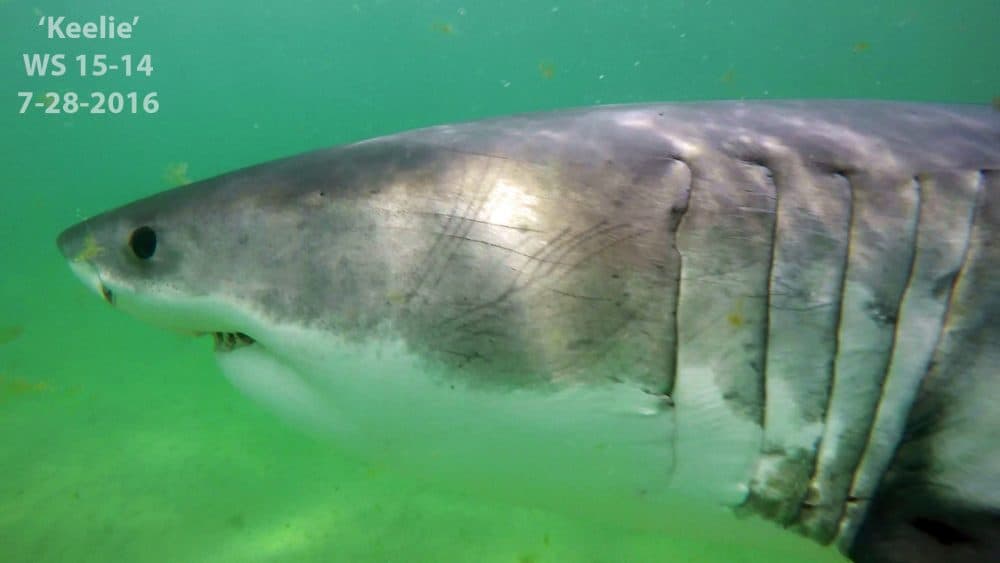 This article is more than 3 years old.
Scientists say a great white shark detected in waters off Maine could be a sign that the big fish will become a more common sight in the years to come.
White sharks are near the northern edge of their range along the Maine coast, though they are not commonly seen in the area. One of the sharks was spotted in the waters off Kennebunkport in the summer of 2016.
University of New England marine scientist James Sulikowski says tracking devices discovered a different great white about 1.5 miles off Old Orchard Beach in September of this year.
Sulikowski says the next step is to find out if the sharks are feeding and reproducing in the area of just transiting through. They are the largest predatory fish.