14 Boston-Area Municipal Leaders Pledge To Increase Housing Production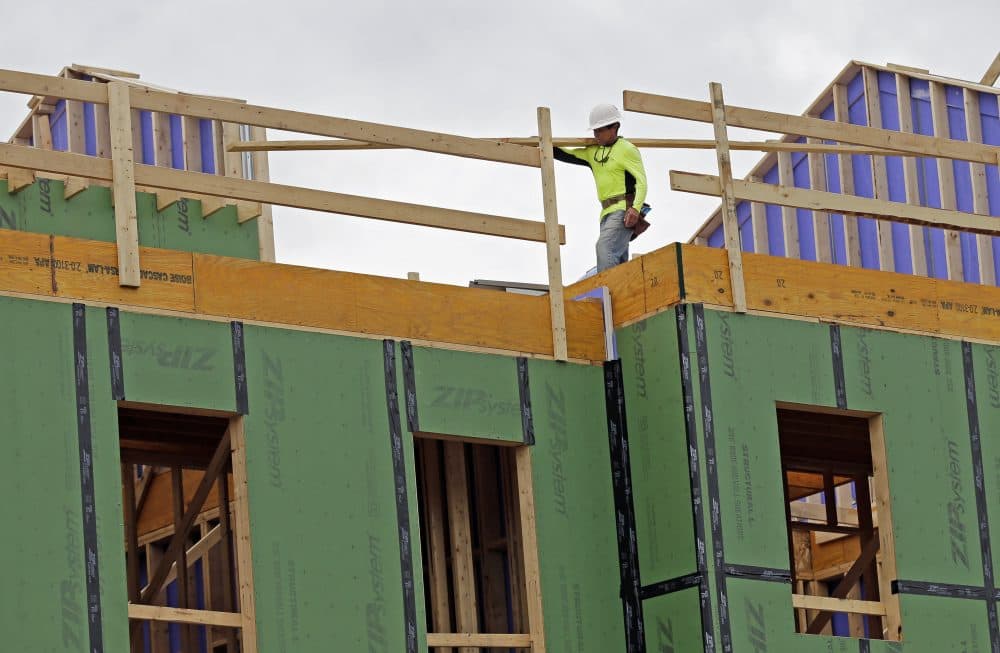 This article is more than 5 years old.
In a new effort to try to ease the Boston area's high housing costs, 14 municipal leaders are pledging to work together to increase the pace of housing construction throughout the region.
The Metropolitan Mayors Coalition of Greater Boston announced the regional housing partnership on Tuesday.
In a release, the group said it is committed to "sharing the burden of production in order to increase housing affordability for all household types and incomes."
The coalition said it's pledging to create more housing in a variety of sizes, and will identify a regional housing production goal and timeline to achieve the goal. In addition, the group said it will recommend changes to zoning policies.
The municipal leaders said they'll also take steps to ensure stable housing, reduce displacement and abolish discrimination against tenants and buyers.
News of the partnership and its broad pledges comes a week after a housing report card gave good marks to Boston's efforts to increase housing, but lower marks to the city's surrounding communities. Boston, the report found, is on track to approve more than 40 percent of the region's new housing permits this year.
"What we need to see is the rest of Greater Boston catching up with the city," Barry Bluestone, author of the Boston Foundation report card, told WBUR last week.
Back in 2014, Boston Mayor Marty Walsh called for 53,000 new units of housing to be built in the city by 2030. Though some have called for more specifically affordable housing, Walsh has said the city has made strong progress toward his goal.
But Walsh and Somerville Mayor Joe Curtatone, co-chairs of the new partnership, both said that a regional strategy is key to easing the affordability crisis.
"[W]e know that for Metro Boston to be affordable for all residents, we need to work together with cities and towns throughout the region," Walsh said in a statement.
"A housing strategy cannot live within a community's boundaries alone," Curtatone told WBUR's Newscast Unit.
The 12 other communities in the partnership are: Braintree, Brookline, Cambridge, Chelsea, Everett, Malden, Medford, Melrose, Newton, Quincy, Revere and Winthrop.
Curtatone said the region's housing strategy is "tied to our workforce development and mobility strategy" — a point echoed by Marc Draisen, executive director of the Metropolitan Area Planning Council, which facilitated the partnership.
"Limited housing supply makes it very difficult for residents to find places to live, and means employers have a harder time recruiting and retaining workers," Draisen said in a statement. "Housing has a significant impact on our region's economic health and future."
Three recent polls — including one from WBUR — have found housing costs as the top issue facing Bostonians. And the median selling price of a single-family home in Massachusetts is now near $400,000.