Forecast: Colder Weather The Rest Of The Week And Into The Weekend
This article is more than 3 years old.
The overnight rain has now exited the area with any leftover showers moving offshore. This will set up a clearing sky and the return to sunshine for the bulk of the afternoon. The air behind this frontal system is colder and temperatures will actually fall throughout the day. By sunset I expect most areas to be within a few degrees of 40.
The upper-level flow remains conducive for small waves of low pressure to develop just offshore over the next several days. This pattern actually doesn't change even into next week. These situations are difficult to forecast. Any slight shift in any of these little waves can mean the difference between just a few clouds and measurable rain or snow. Since temperatures will be cold enough for snow Friday into the weekend it is possible some areas could see their first measurable occurrence.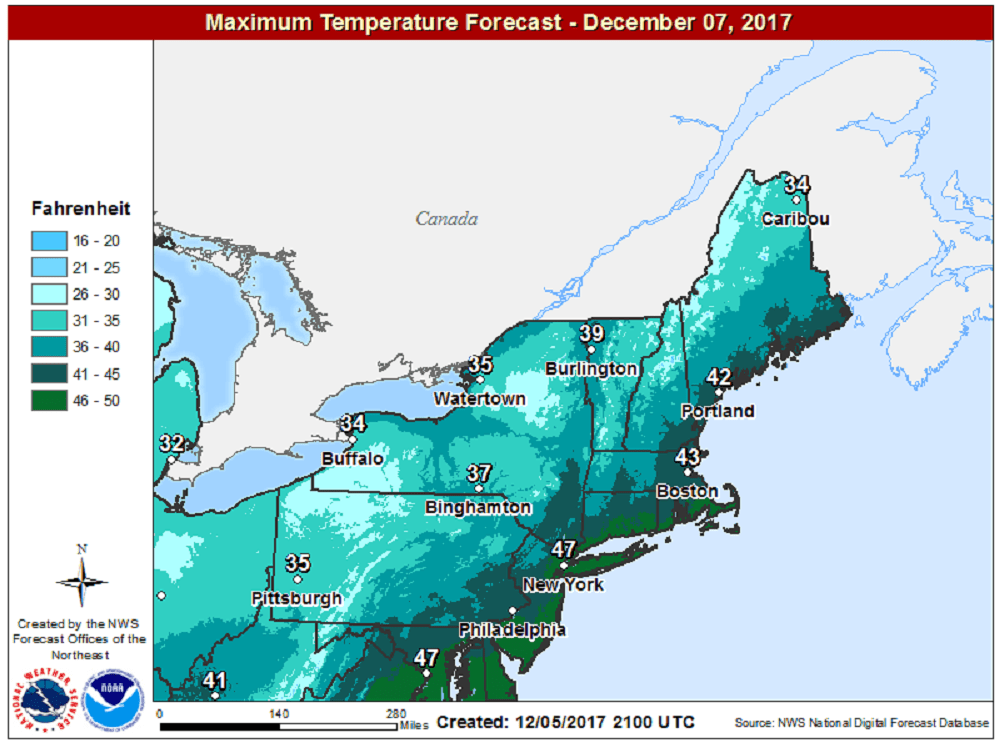 Presently this looks more like a nuisance situation than anything and there's even a chance that we don't see any precipitation over the next 4 days. No matter what happens, temperatures will be slightly below average and I expect the ground to really start freezing up in the period Friday through the weekend. This is because temperatures during the day will only make it to the lower 40s and with nighttime temperatures down in the 20s, the frost will continue to go deeper into the ground.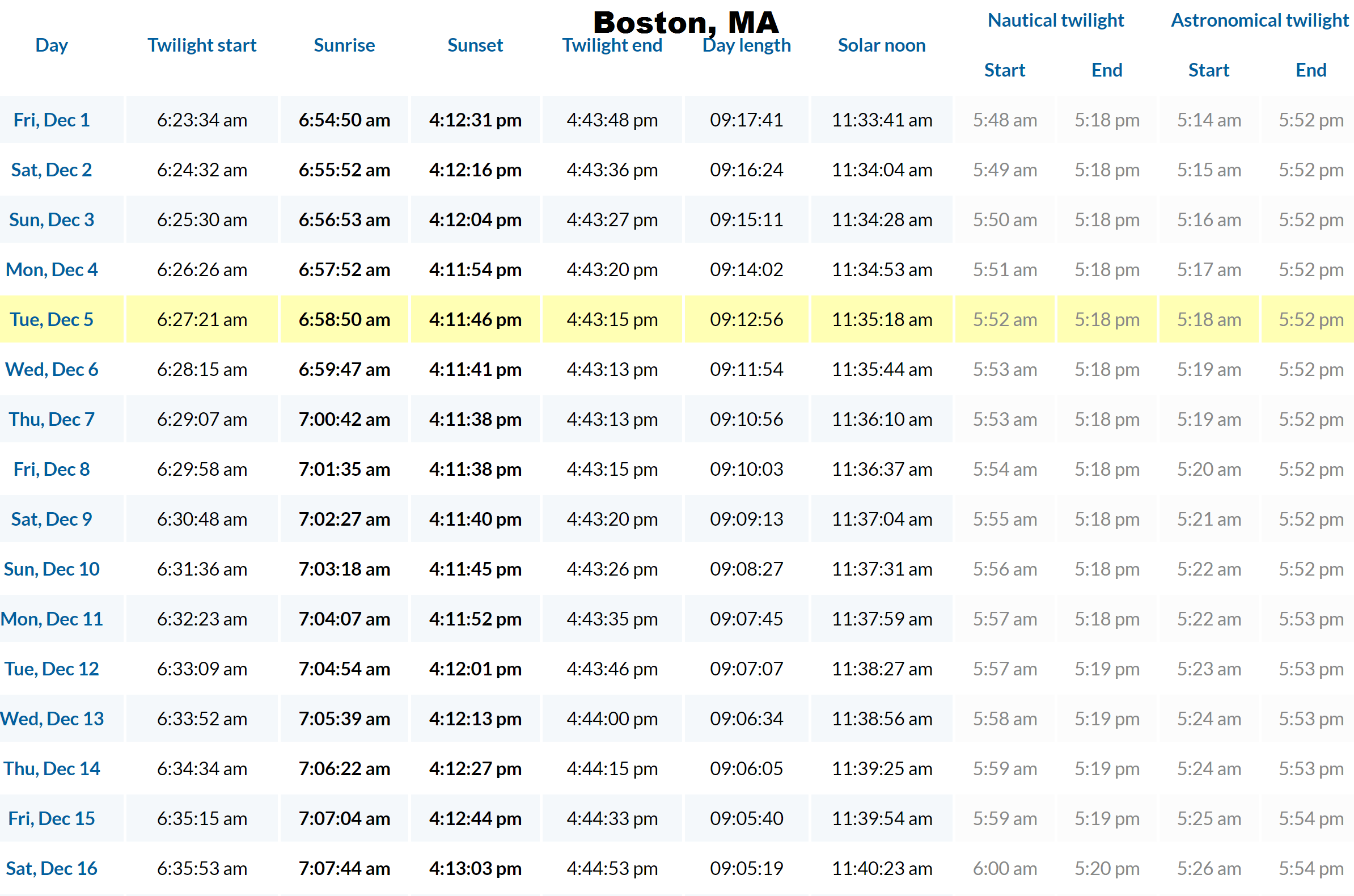 We are now into the earliest sunset of the year. In Boston the sun will set at 4:11 p.m. for the next several days, but if you look closely the absolute earliest sunset is Friday before we gain 2 seconds in the afternoon on Saturday. Sunrises are still later, so the net daylight will continue to decrease until December 21st.
You can follow my updates here and on Twitter @growingwisdom.
---
Wednesday: Any early showers move off the coast then clearing with sunshine developing. Mild. Highs in the low to mid-50s, but falling into the lower 40s by dark.
Wednesday Night: Partly clear and cold. Lows in the 20s.
Thursday: Sunshine and a few clouds, cool. High near 40.
Friday: Partly cloudy and chilly. Highs in the upper 30s.
Saturday: A few rain or snow showers possible early. Highs in the upper 30s.
Sunday: Partly cloudy and chilly. Highs in the upper 30s.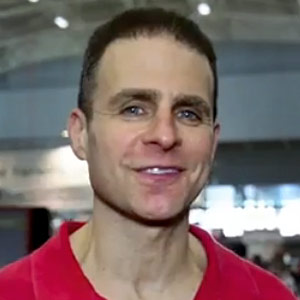 David Epstein Meteorologist
David Epstein is WBUR's meteorologist.