Deval Patrick To Campaign In Alabama For Doug Jones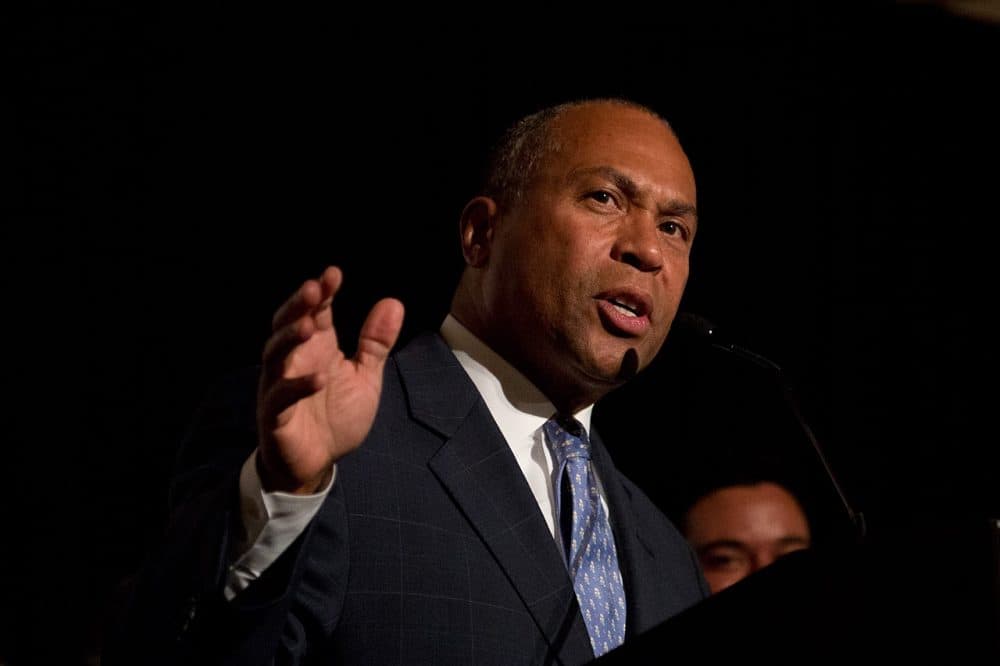 This article is more than 3 years old.
Former Massachusetts Gov. Deval Patrick is heading to Alabama this weekend to campaign for Democrat Doug Jones in his closely watched U.S. Senate race.
Patrick and a few other high-profile African-American Democrats, including New Jersey U.S. Sen. Cory Booker, are part of Jones' "aggressive final push to turn out black voters" in Tuesday's special election, The Washington Post reported early Thursday.
Patrick's former chief of staff, Doug Rubin, confirmed to WBUR that Patrick will campaign for Jones Saturday and Sunday in the state.
Jones faces off against Republican nominee Roy Moore. The race has drawn national attention in the wake of multiple sexual assault allegations against Moore. Many fellow Republicans, including House Speaker Paul Ryan, have called on Moore to drop out of the race.
Alabama is a deep red state, having voted for President Trump by nearly 30 percentage points last year, but Jones is currently polling just behind Moore. Republicans currently control the U.S. Senate by a narrow 52-48 margin.
Since leaving office, Patrick has largely avoided the political spotlight, though in January he did write to the Senate Judiciary Committee, urging members to vote against the nomination of then-Alabama Sen. Jeff Sessions for U.S. attorney general. Patrick opposed Sessions in an Alabama voting rights case in 1985 when Patrick worked as a staff lawyer for the NAACP Legal Defense Fund.
The Moore-Jones special election is to replace Sessions in the Senate.
Patrick now works for investment firm Bain Capital, though some former advisers of President Obama have urged Patrick to run for president in 2020.
With additional reporting by WBUR's Jonathan Cain