Forecast: Season's First Snow To Come Saturday — And Things Might Get Heavy
This article is more than 3 years old.
UPDATE: 
Get your shovels ready.
The latest computer models show a little more precipitation is coming to the Boston area Saturday afternoon and evening.
Now, it looks likely that we''ll see a plowable snow Saturday, especially in places just away from the coastline. Downtown Boston may have a coating to a couple of inches, but you won't have to go very far away from the city to get into a 2- to 5-inch range. I'll have more information about where the heaviest snow will fall Friday morning after examining the overnight models.
For now, make sure your driveway stakes are in and the snowblower is ready to go — just in case.
Our Earlier Post: 
The weather leaves no doubt that winter has arrived in New England. The cold front that passed offshore yesterday is now the focal point for a potential storm system Saturday. The exact track of the storm system will determine how much — if any — snow we get.
The highest likelihood for the most precipitation will be over southeastern Massachusetts. As is always the case with these situations, the track can shift a little bit even overnight tonight and tomorrow, so forecasts are likely to change. If it is going to snow, the timing is from Saturday afternoon through the first part of Saturday night.
This does not appear to be a major storm system. However, since it is the first snow of the season, it will garner a lot of attention. The loop below shows how the snow (or mixed rain and snow) would move into the area later Saturday. Note it doesn't move very far inland as currently forecast.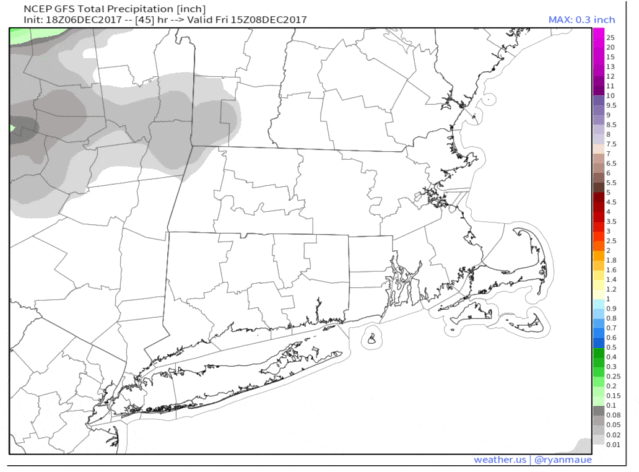 Dry Thursday and Friday
Today we have no weather problems. It's going to be a generally sunny day with lots of sunshine across the area. If you haven't put the driveway stakes, I'd do so today — it's going to get more difficult as the ground freezes and hardens over time.
Behind Saturday's little weather event, the weather will turn drier for Sunday and Monday. There might be another opportunity for more rain or snow Tuesday into Wednesday. That storm system still doesn't look major but it will usher in Arctic air and temperatures will be well below normal by the end of next week.
The bottom line: Cold and snow are in the forecast. It's December and it's not only expected, but is welcome by many folks.
You can follow my updates here and on Twitter @growingwisdom.
---
Thursday: Sunshine and a few clouds, cool. Highs 41-45
Thursday Night: Partly clear and cold. Lows in the 20s.
Friday: Partly cloudy and chilly. Highs in the upper 30s.
Saturday: A few rain or snow showers possible. Some accumulation is most likely over southeastern areas. Highs in the upper 30s. More snow possible at night.
Sunday: Partly cloudy and chilly. Highs in the upper 30s.
Monday: Sunshine and a few clouds, cool. High in the upper 30s.
This article was originally published on December 07, 2017.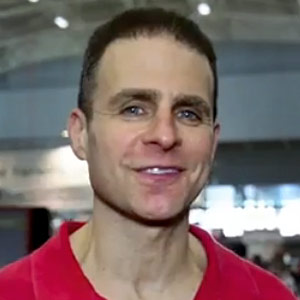 David Epstein Meteorologist
David Epstein is WBUR's meteorologist.