Forecast: Greater Boston Could See 3-6 Inches Saturday
02:05
Play
This article is more than 3 years old.
Evening Update
There isn't much that has changed since the morning forecast. The snow totals still look good, and do note that I am reporting there's a chance for some areas to exceed 6 inches.
That possibility is the reason behind the National Weather Service issuing a Winter Storm Warning for much of the Greater Boston area.
Travel will become slow on Saturday afternoon and evening, and the snow is likely to come down quite hard for several hours between 1 p.m and 7 p.m. There will be lighter patches of snowfall thereafter.
The snow won't be excessively heavy, but also won't be fluffy and dry. Sunday will see some morning snow showers before sunshine returns. There is a chance of more snow midweek next week, but it's too early to say if this is anything to be concerned about.
Earlier Update
Today will be seasonably chilly, with the thermometer hovering around 40 degrees this afternoon.
But of course, what you really care about is the snow that's coming.
This won't be a major blockbuster event. We'll be shoveling later Saturday afternoon and evening. You may be hesitant to head out Saturday if you have a holiday party, but the good news is since there's no snow on the ground, we're not looking at major issues with parking and massive snow banks.
The snow will begin mid- to late morning Saturday and continue through the evening. Temperatures right along the coastline will be marginal enough for a mix of rain and snow, especially south of Boston. The exact track of the low pressure area producing the snow and rain will determine if the rain snow line moves far inland or just stays on the outer portion of Cape Cod.
Presently I'm expecting the heaviest snowfall to be around the Route 128 belt down through interior southeastern Massachusetts. Most areas will see 3 to 6 inches of snow in this zone. Boston itself could see less especially in the North End, East Boston and South Boston, but those of you who live closer to the Dedham and Newton lines will tend to see a little more snow.
The biggest challenge with this forecast is that rain/snow line. If it's a bit further west than Boston will see less snow than forecast. Just a few miles will make a big difference in snow totals at the coastline in this storm.
All of this winds down in the pre-dawn hours Sunday and leaves us with a blend of clouds and sunshine for Sunday afternoon. Another storm system will move into the area at some point during the middle of next week and behind that it gets very cold — more like the middle of January. It's too early to know whether that storm system brings significant snow or not.
You can follow my updates here and on Twitter @growingwisdom.
---
Friday: Partly cloudy and chilly. Highs in the upper 30s to lower 40s.
Friday Night: Clouding up and cold. Lows in the 20s.
Saturday: Cloudy, snow developing mid- to late in the morning or early afternoon well north. Highs in the upper 30s.  Look for mainly rain on Cape Cod.
Sunday: Early flurries, then partly cloudy and chilly. Highs in the upper 30s.
Monday: Sunshine and a few clouds, cool. High in the upper 30s.
Tuesday: Some rain or snow showers. Highs in the upper 30s.
This article was originally published on December 08, 2017.
This segment aired on December 8, 2017.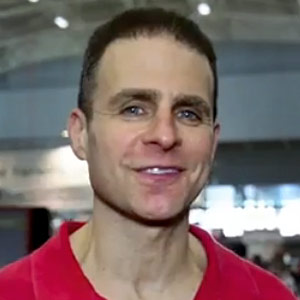 David Epstein Meteorologist
David Epstein is WBUR's meteorologist.