'On Point' Host Tom Ashbrook Has Been Placed On Leave For Unspecified Allegations
Play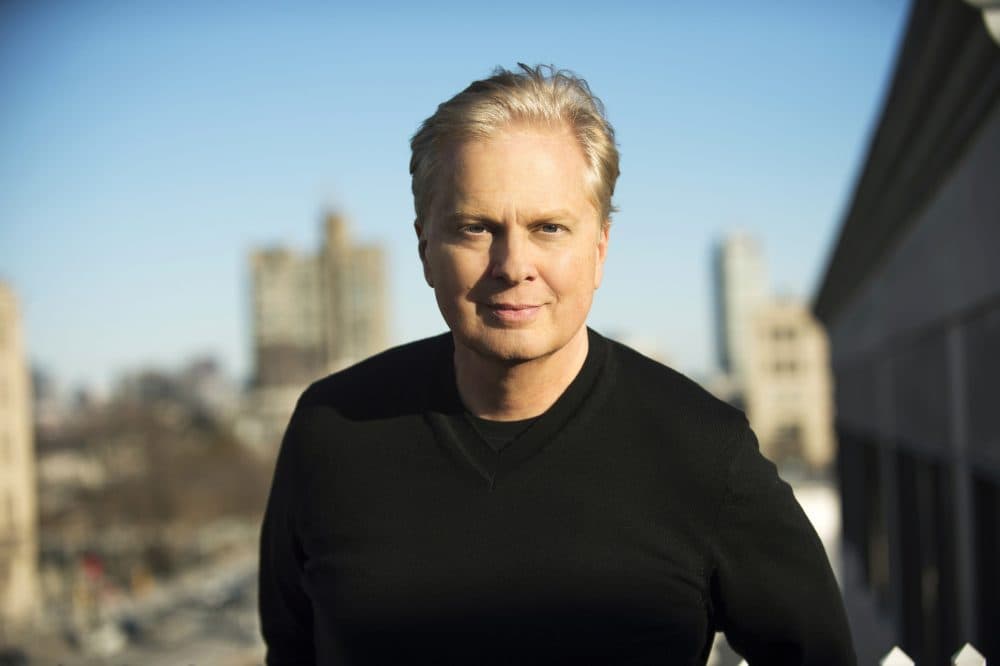 This article is more than 4 years old.
Update 2/14/2018: Here's our latest post on Tom Ashbrook's dismissal.
Original post:
Boston University and WBUR are suspending Tom Ashbrook, host of On Point.
The university and station released this statement at 5 p.m. Friday:
Yesterday, Boston University and WBUR received some allegations against Tom Ashbrook. Tom will be on leave from his duties at WBUR while an outside organization hired by Boston University examines these allegations. We will decide a course of action after getting the results of this investigation.
Station General Manager Charlie Kravetz gathered staff to explain the move shortly after the statement was released. The meeting was off the record.
Ashbrook was in the station on Friday but had left before the meeting.
Kravetz declined questions about the nature of the allegations.
"Our primary concern is a positive work environment for everybody who works here and a respect for all those people who listen here in Boston and across the country," Kravetz said.
In a statement, Ashbrook said he's "stunned at the situation." He declined further comment.
"I have no information about what the station has received. There's a process and I respect the process," Ashbrook said.
BU has not yet responded to a request for information about the policy for, timing of or costs of the outside investigation mentioned in the statement announcing Ashbrook's leave.
On Point airs on more than 290 NPR affiliates across the United States. WBUR says On Point will continue Monday with a guest host.
Editor's Note: WBUR's Martha Bebinger was not present at the off-the-record all-station meeting.
This article was originally published on December 08, 2017.
This segment aired on December 9, 2017.