Residents Look For Answers After Mission Hill Shooting
02:30
Play
This article is more than 3 years old.
In the wake of a shooting in Mission Hill that killed one man and injured two others, residents in the Boston neighborhood want more information.
More than 100 community members turned out to the Tobin Community Center Monday night to hear from police, and discuss among themselves what the shooting means for the neighborhood.
In the wake of the shooting, Boston's police commissioner called on the public to step forward and help. Police Capt. Terry Thomas, who attended the meeting, told the crowd any information was vital.
"It might not have to be exact and pinpoint," he said, but any information would help police.
The shooting happened after a basketball game between two charter schools at the community center in Mission Hill.
Thomas said the shooting was likely the result of a gang rivalry. He said that since the end of the summer, there have been 17 aggravated assaults involving guns in the area, five of them gang related.
But some at the meeting said police don't always understand the neighborhood.
Jerry Pyram, 21, said talking about gang violence takes the focus away from the realities many youth face.
Some kids turn to guns to protect themselves from other kids with guns, he said.
"As a 14-year-old kid how do you protect yourself? Go find the next available gun and have it on you so you know you're protected," he said. "Now you can either get stopped by the police, arrested, put in jail because you were scared for your life... or you can get an altercation with somebody else."
Pyram and others expressed frustration with police — that there's no beat cop walking the neighborhood, that officers didn't somehow intervene to prevent last week's shooting.
But community activist Terrence Williams says police aren't the ones at fault.
"I don't blame the police because the police is not the problem — it's the people who live in those communities that are harboring the folks who are doing the problem," he said.
And now Williams is calling on his neighbors to help change the "no snitching" mentality.
"Are you here to help us save their lives? Because I am a snitch, and I will tell on somebody who's doing the shooting," he said.
Williams says he's working with officials from the mayor's office and the sheriff's department to reach out to the neighborhoods, and find solutions to the violence.
This segment aired on December 12, 2017.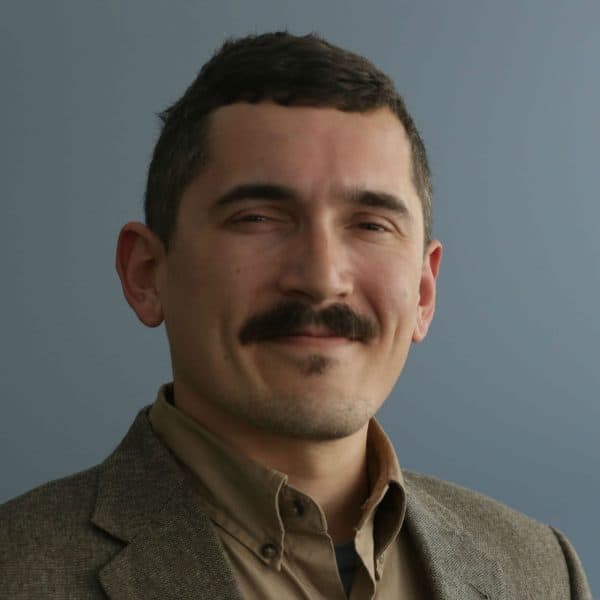 Simón Rios Reporter
Simón Ríos is an award-winning bilingual reporter in WBUR's newsroom.