Sen. Elizabeth Warren Gets 2nd Turn As Comic Book Hero
All comic book heroes need a sequel - even U.S. Sen. Elizabeth Warren.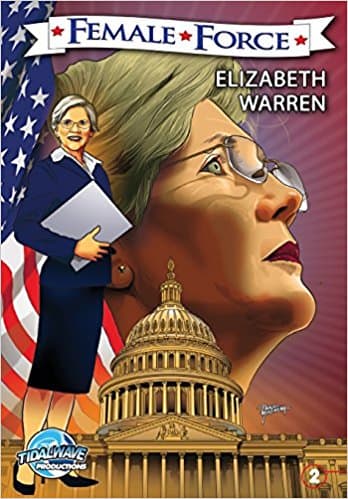 The Massachusetts Democrat was the focus last year of a 22-page comic titled "Female Force: Elizabeth Warren," which told the story of Warren's rise from Oklahoma schoolgirl to U.S. senator and champion of the liberal wing of the Democratic Party.
Now publisher TidalWave Comics is bringing out a sequel, "Female Force: Elizabeth Warren #2," chronicling the early days of Warren's 2012 U.S. Senate campaign and her rise to power.
Instead of Batman battling the Joker, readers can follow along as Warren battles Congress to ease the burden of crushing student loan debt.
Past subjects of the "Female Force" series include Hillary Clinton, Michelle Obama, Condoleezza Rice, Oprah Winfrey, Ellen DeGeneres and Nancy Pelosi.