Boston Judge Postpones Decision On Bond For Accused Guatemalan War Criminal
Five relatives of accused war criminal Juan Alecio Samayoa Cabrera sat in the audience next to as many human rights defenders. One of them, a Guatemalan man, said he is a victim of Samayoa.
"I felt happy because it's been more than 30 years," Adrian Ventura, an indigenous Mayan, said in Spanish, on the verge of tears. "I've been waiting for justice."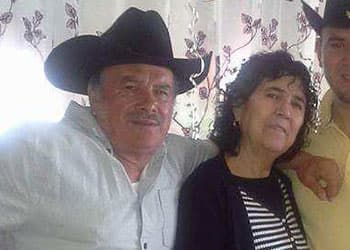 Ventura heads the Centro Comunitario Trabajadores, a workers center in New Bedford. He and others in New Bedford and Providence say their family members were Samayoa's victims during the height of the Guatemalan civil war.
In his native Quiché region, Samayoa led a paramilitary unit of 500 men, according to court documents, and the unit was later connected to scores of atrocities. He is accused in Guatemala of killing dozens of people during that time.
Samayoa and his family have turned down multiple interview requests.
A quarter century after he entered the United States illegally, Samayoa, 67, was arrested for immigration violations by Immigration and Customs Enforcement in October, and authorities in Guatemala say they plan to arrest him if he's deported.
The Guatemalan national wants to be released on bond while his case proceeds. But in federal court in Boston Thursday, the government argued the immigration court lacks the jurisdiction to free him. Department of Homeland Security attorney Jennifer Mulcahy cited a law pertaining to "torture or extrajudicial killing" that strips the judge of the ability to grant bond.
The judge postponed a decision on whether to grant Samayoa bond. He will continue the hearing on the morning of Dec. 21.
Samayoa's attorney, Providence-based Hans Bremer, said after Thursday's hearing that when someone is detained proceedings generally move forward in a few months.
Getting released "really slows things down," he said.
"If he gets out, then he's taken off the 'detained' docket ... and gets placed in regular immigration court proceedings," he said.
And that can take years.