Norwood Town Manager Retires After 39 Years
04:19
Play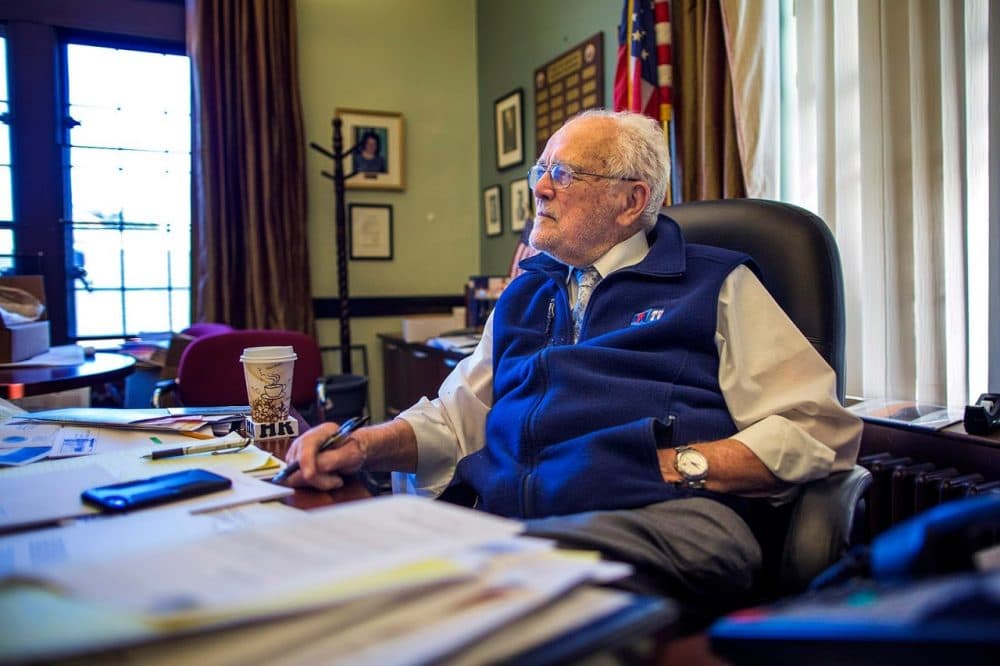 This article is more than 3 years old.
Norwood, a town of about 30,000 people, has a new town manager as of Monday. Tony Mazzucco has replaced the outgoing John Carroll, after Carroll's 39 years on the job.
The 89-year-old was the longest-serving public official in Norwood and says he never thought about retiring before this year.
"I love working with people. I like working with guys, punching a guy in the arm. It's because I like to be relevant, being part of decisions being made," says Carroll.
Carroll landed the job by pure serendipity. It was 1978 and he was the commissioner for the state department for public works under governor Michael Dukakis. When Ed King defeated Dukakis, Carroll knew he was soon to be out of a job. At the time, he had a wife and 14 children, some of whom he had adopted.
Carroll immediately got a call from one of his friends asking him what his plans were and he replied that he'd ideally like to be a town manager somewhere. The friend called him back an hour later with the surprise news that the town manager in Norwood just resigned that same day. Carroll sent a resume to Norwood on Friday. On Monday, he was hired to oversee the town's operations and finances.
'You Can't Replace A Legend'
Carroll was born in Boston to Irish immigrant parents. He graduated from Northeastern University with a civil engineering degree.
He loves talking about the gazebo he put up in the common 25 years ago, which he built over one summer with volunteers and very little money. He recalls the bride and groom running over from the nearby St. Catherine's Church to take a picture in the gazebo on its opening ceremony.
"That has happened hundreds of times since then. It's just a beautiful thing," he says.
At 33 years old, the new boss, Tony Mazzucco, was born after Carroll took the job in Norwood.
"I don't think you can ever really replace a legend," says Mazzucco. "The team in Norwood seems to be a fantastic team and John has really built that team but 39 years as town manager is quite a legend."
Of course, even legends move on, and for Carroll's colleagues, that can be tough.
Debbie Melcher has been Carroll's executive assistant for 27 years.
"John Carroll knows my whole family, my nieces, my nephew, my stepson, he's like a part of the family," says Melcher. "Twenty-seven years is a long time to work for somebody. but I hope he's going to do something good when he retires — him and his wife."
Carroll's Next Steps
When asked what is next, Carroll immediately says "sleeping late" but then pauses for a few seconds to think about that looming question.
"I don't know what I'm going to do. I really don't," he says.
A born-again evangelical, Carroll says he'll likely become an even more active volunteer in his church community.
There is one thing Carroll wanted to do but didn't get to in his nearly four-decade tenure: put up loudspeakers around the town center, across the street from the gazebo. He says playing music during the day would help make the center more lively.
"I haven't been able to pull it off," he says. "It irks me."
This segment aired on December 18, 2017.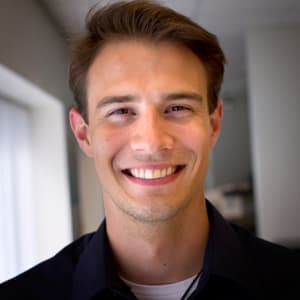 Jack Lepiarz Reporter and Anchor
Jack Lepiarz is a reporter and anchor at WBUR.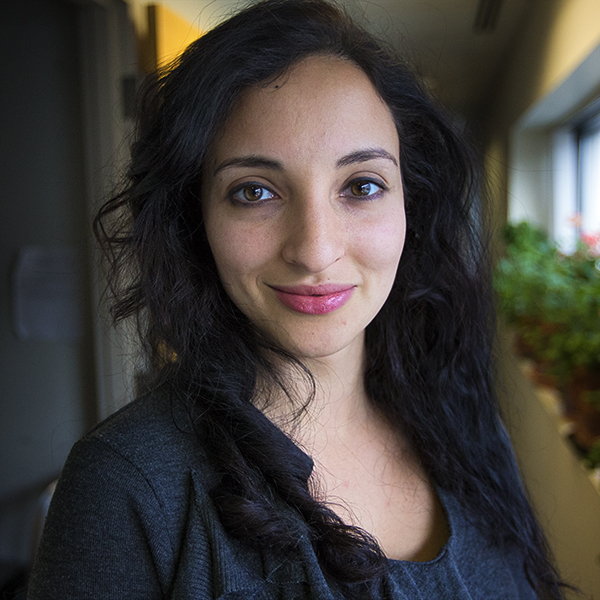 Yasmin Amer Producer, Kind World
Yasmin Amer is a producer and reporter for WBUR's Kind World podcast.