After 5 Months In ICE Detention, Chelsea Man Is Picking Up Where He Left Off
Play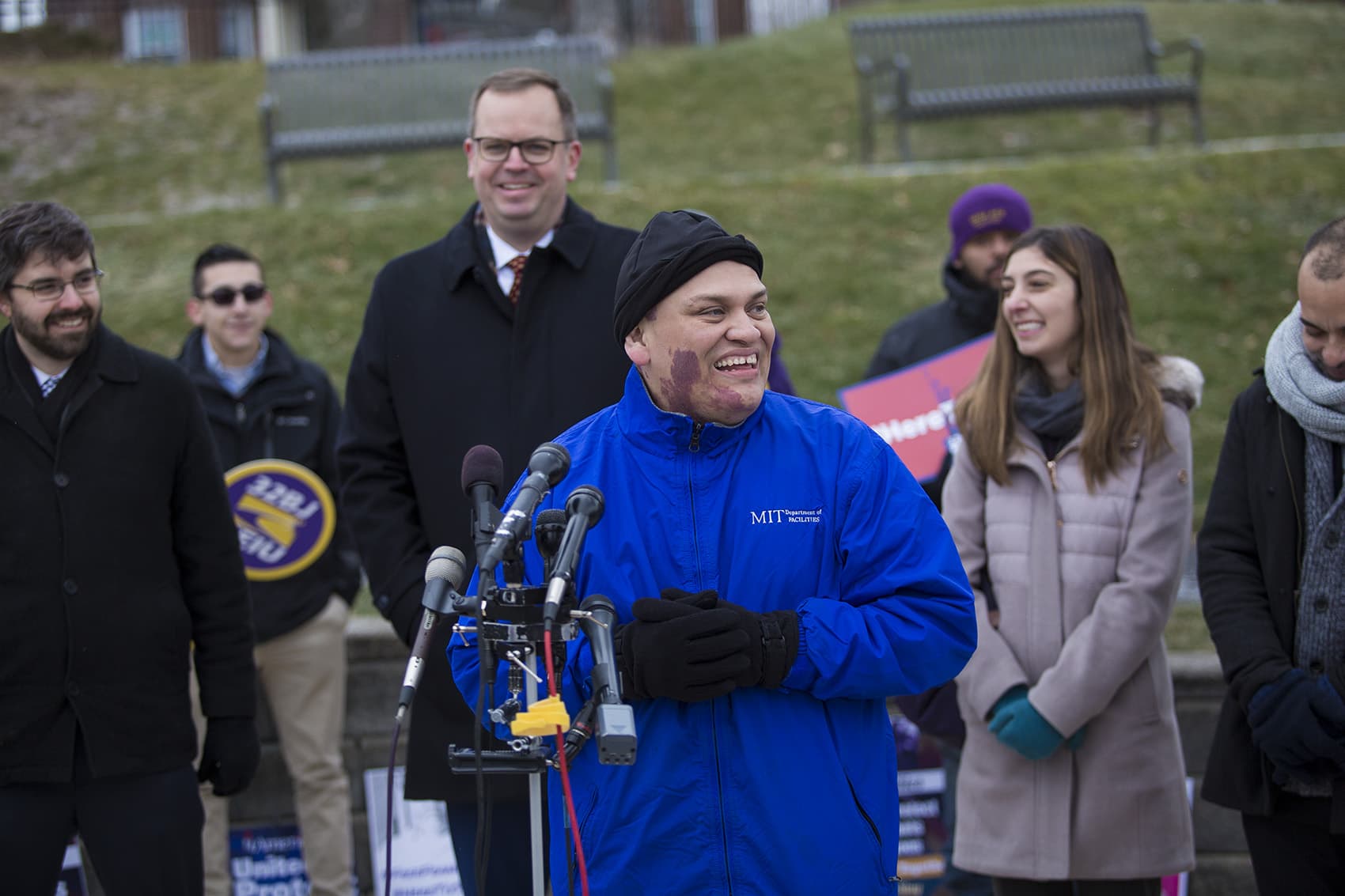 This article is more than 5 years old.
Este reporte tambien está disponible en español.
Francisco Rodriguez is trying to pick up where he left off.
"Hi, I'm looking for Mellanie."
The 44-year-old walks into his daughter's school Friday and tells the first person he sees, a security guard, that he's there to pick up his daughter, 10-year-old Mellanie.
Rodriguez has met his daughter at school almost every day since she was 3-years-old. He says it's their routine.
But this is a new school to Rodriguez. The security guard points him toward the administration office.
For the last five months, Rodriguez has been at the Suffolk County House of Corrections, detained by federal immigration authorities while the government tries to deport him back to his native El Salvador. Rodriguez fled gang violence in his home country and entered the U.S. illegally in 2006. He's facing deportation, but for now, he will wait out the legal proceedings at home.
Rodriguez missed the beginning of the new school year, when his eldest daughter started the fifth grade. Now, making his way through the school lobby, he enters the office and is greeted by an administrator.
"I'm looking for Mellanie Rodriguez," he says. "I'm her dad."
He's told that students were dismissed earlier in the afternoon, but Rodriguez insists that his daughter is there waiting for him. Peering through the glass into the office, Mellanie, wearing a glittery winter hat with the letter M on the front, spots her dad.
"Actually, there she is," Rodriguez says, "Mellanie!"
He walks into the hallway and gives his daughter a hug.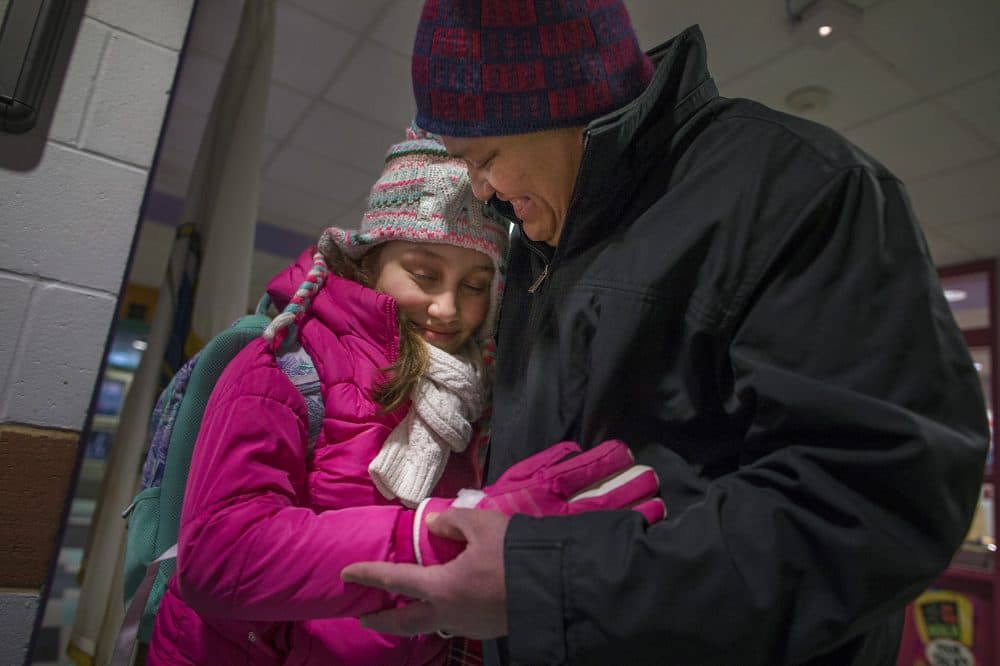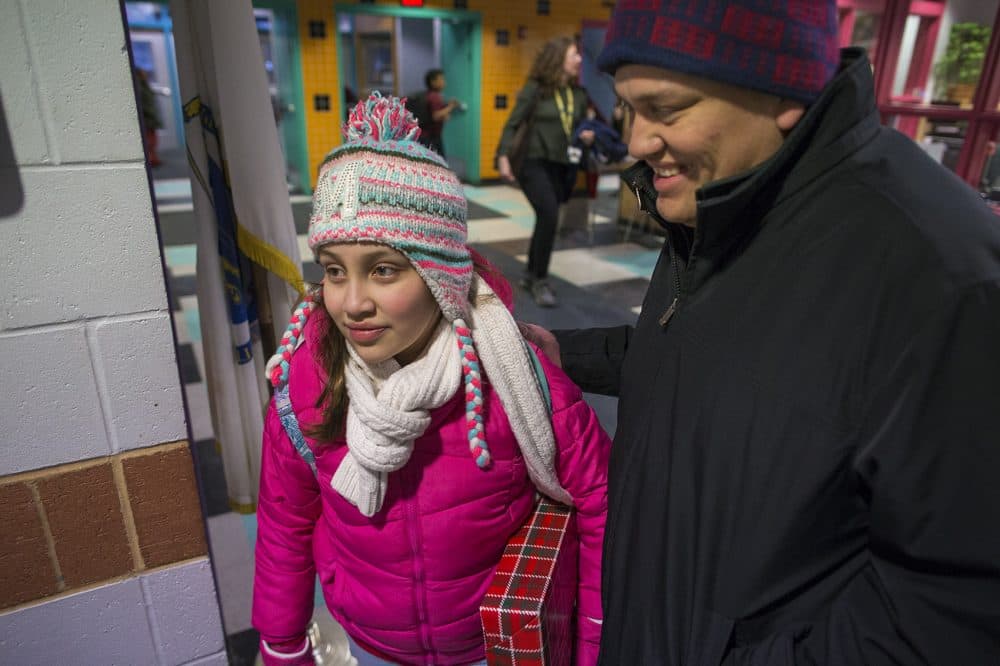 Riding in the car, heading back home from school, Mellanie says she can't really think of a better Christmas present than having her dad back home.
"It feels complete, because the family was apart, and now I have the company of all my family," she says. "It feels more like teamwork when we all work together."
Pulling up outside of their house, Mellanie slings her backpack over her shoulder. The two climb the front stairs — settling back into their routine.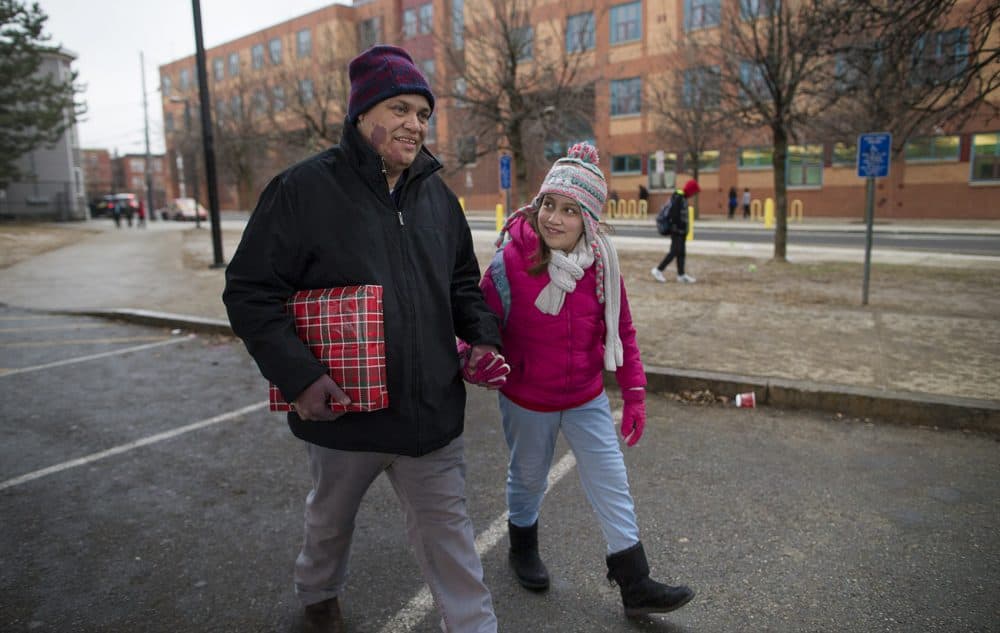 This segment aired on December 22, 2017.