4 New Movies To See Over The Holidays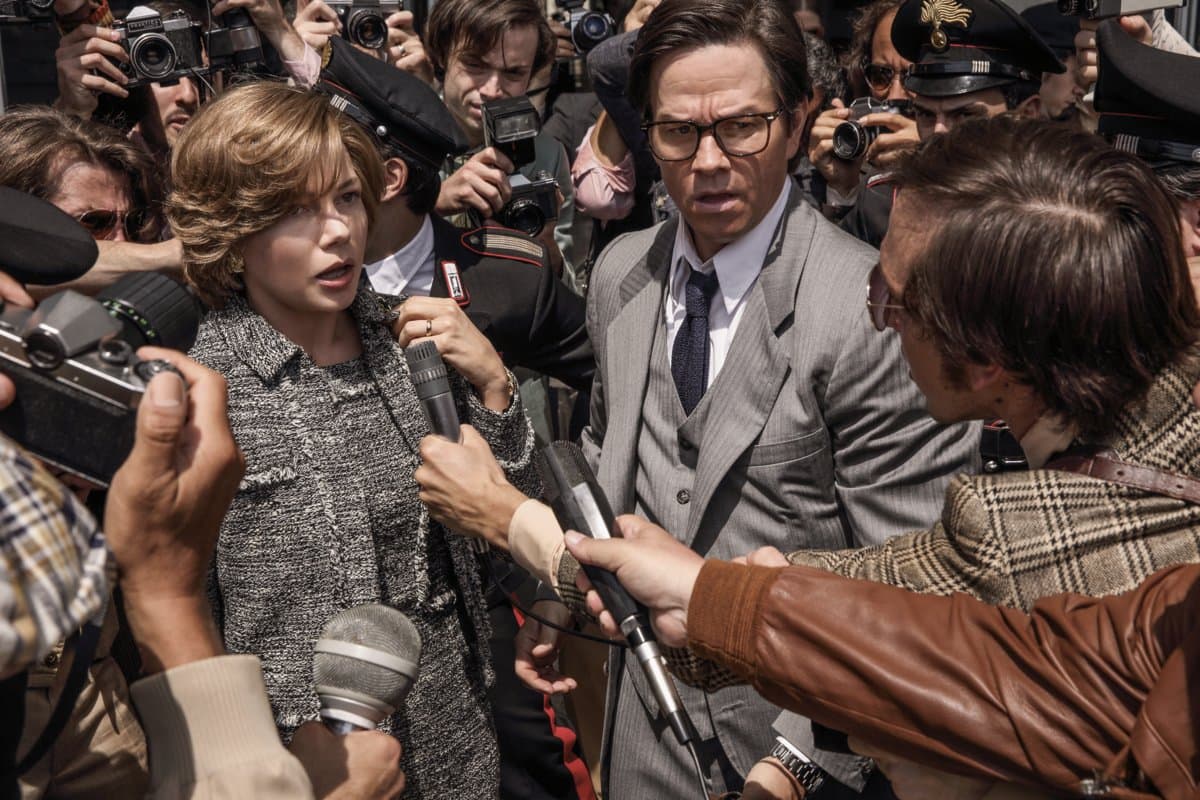 This article is more than 4 years old.
For many families, going to the movies over the holidays is an important, even vital, tradition. Folks are experiencing an awful lot of togetherness at Christmastime, and this is one group activity during which nobody has to talk to each other for at least two hours. (Speaking from experience, it can be a big relief.)
Hollywood executives understand this feeling all too well, and accordingly unleash a glut of their heaviest hitters during the most wonderful time of the year. Here's a peek at four big ones headed down the chimneys of Boston theaters over the coming days.
'Call Me By Your Name'
The talk of this past January's Sundance Film Festival finally arrives in town upon a tsunami of critics' awards and breathless raves. But I'm not sure this cozy little coming-of-age story is particularly well-served by such hyperbole, as for the most part "Call Me By Your Name" is content to be the willowy remembrance of 17-year-old Elio (Timothée Chalamet) discovering mysterious, libidinal stirrings for his professor father's hunky grad student assistant (Armie Hammer). It's an awfully nice movie, maybe even too nice?
Set in a spectacular 17th century villa on the Italian coast in the summer of 1983, the film luxuriates in the sun-kissed settings, languorous and largely devoid of conflict. Adapted from André Aciman's novel by 89-year-old screenwriter James Ivory, it exhibits that specific brand of watchable, genteel restraint that made Merchant Ivory the arthouse Marvel Studios of the 1980s and '90s. While it is an enormous relief to see a gay love story devoid of trauma, I also expected a bit more pizzazz from director Luca Guadagnino — here tamping down the nutzoid lust of his Tilda Swinton collaborations "I Am Love" and "A Bigger Splash" to make the kind of movie that discreetly pans to billowing curtains during a sex scene.
"Call Me By Your Name" steers clear of any oversized emotions until the film's final moments, when a monstrously moving monologue by Michael Stuhlbarg knocks the audience back on its heels. Guadagnino follows it by leaving the camera on Chalamet's face for far longer than most movies would dare, inviting viewers to project their own first feelings of heartbreak onto the screen, and there's not a dry eye in the house.
---
'Downsizing'
Hot on the heels of "Suburbicon," this year's second failed social satire starring Matt Damon finds writer-director Alexander Payne stumbling over a science fiction concept that the movie all but abandons halfway through. The gist is that Norwegian scientists have discovered how to shrink people down to six inches, thereby reducing our environmental footprints enough to maybe save the planet, and as a fringe benefit you get filthy rich from living so cheap. Damon plays a Midwestern galoot (Payne's specialty) seduced by this dream of upward -- or downsized -- mobility.
After laboriously over-explaining the rules of this scientific process for the first hour, Payne and co-screenwriter Jim Taylor pretty much just drop it altogether and focus on Damon's relationship with a Vietnamese cleaning lady (Hong Chau) and his sudden discovery of an underclass. For all that shrinking business, this could have just as easily been a movie about a resort town -- with Damon learning to forsake his hard-partying, nihilistic Eurotrash pals (Christoph Waltz and Udo Kier) and go work with the good-hearted, religious people of color living in nearby slums.
Payne's early, acidic satires like "Citizen Ruth" and "Election" used to cut through this exact sort of self-congratulatory, limousine liberal BS. (The filmmaker's softening over the years has been one of cinema's slow-motion tragedies.) It should be noted that Damon, through a series of astonishingly unforced PR errors, has recently turned himself into the face of clueless white male privilege, so maybe it's fitting that the movie ends with a triumphant close-up of him being incredibly proud of himself for being kind to a minority.
---
'The Greatest Showman'
I'm pretty sure there's an audience for this film -- a deliberately naïve, pie-eyed, old-fashioned musical celebrating the life of P.T. Barnum as a "Hey, let's put on a show!" tribute to outcasts and oversized dreams. But I'm even surer that I'm not a part of that audience, given how much of the running time I spent groaning with my face buried in my hands.
Hugh Jackman stars as Barnum, the huckster here presented as a good-hearted entertainer who just wants to give people a good time, whether by exploiting the disabled or enslaving elephants, it's all part of the greatest show on Earth. Yet Barnum aches for mainstream respectability, bristling at the contempt of a newspaper critic (Paul Sparks) and throwing his considerable fortune behind a haughty Swedish songstress (Rebecca Ferguson) in an attempt to win over Fifth Avenue high-society types. The movie treats this as if P.T. has somehow betrayed his high school drama club by hanging out with the football team, so we wait for him to come to his senses and return to the bearded lady and world's tallest man.
The songs (by "La La Land" duo Benj Pasek and Justin Paul) are annoying earworms full of anachronistic drum machines and auto-tuning. Jackman — a performer whose charms are lost on me -- speak-sings his way through most of them, while the sparsely populated dance sequences and chintzy sets reek of amateur hour. The one decent number finds Zac Efron and love interest Zendaya (the Disney Channel starlet who stole this past summer's otherwise sorry "Spider-Man: Homecoming") outclassing their company by trapeze leaps and bounds.
---
'All The Money In The World'
Already a fascinating footnote in film history, this brusque docudrama about the 1973 kidnapping of J.P. Getty's grandson made headlines when director Ridley Scott raced to replace co-star Kevin Spacey after a barrage of sexual misconduct allegations. The 80-year-old Scott enlisted 88-year-old Christopher Plummer and over the Thanksgiving holiday re-shot 22 scenes in 10 days, a Herculean feat I doubt men half their age could have pulled off and still made the Christmas release date.
Amazingly enough, Plummer's the best part of the picture — shrewdly underplaying the rapacious oil tycoon as an occasionally avuncular, yet almost alien presence consumed by greed. Only comfortable discussing money, whenever he tries to relate to another human his demeanor is disturbingly off by just a couple degrees. (We may never see the Spacey footage, but one can easily imagine the role playing into his worst, hammiest tendencies, especially under all that old-age makeup.) The movie itself is a fairly sleek machine, finding Scott in "Body of Lies" mode, tackling another understated procedural between larger-scale projects. "All the Money in the World" is handsomely mounted and always compelling without ever quite crossing the line into exciting.
The film's most massive failing is Scott's unintentionally hilarious miscasting of Mark Wahlberg as a suave ex-CIA operative hired by Getty to track down the kidnappers. Playing a brilliant negotiator who speaks multiple languages, Wahlberg's lunkhead line-readings elicited titters of laughter at the advance screening I attended. There are still a few days until the movie opens, so maybe Ridley has time to replace him with Clive Owen, Michael Fassbender or anyone who might make sense in the role.