Forecast: Nice Christmas Eve, But More Rain And Snow Christmas Morning
This article is more than 3 years old.
After yesterday's snow and ice, today we'll see a break in the action with a blend of clouds and sunshine and temperatures generally in the 30s to near 40 degrees. This is your chance to get out and get rid of any ice on your walkway as we have more weather coming in for Christmas.
Tomorrow's storm will feature a rain-snow line right through eastern sections of New England. With the rain-snow line so close to Boston, snow amounts are very difficult to predict. This particular storm will actually be developing as it moves by New England and therefore the exact timing of its intensification as well as the specific track will determine just how much snow each area receives. Right now I'm not expecting much snow in the Boston area. The storm will waffle between rain and snow through the morning hours and then as colder air moves into the city, the rain will change to snow before it ends. How long it snows after the changeover will determine how much snow we end up seeing. Boston could end up with just a slushy coating or a couple of inches, nothing more than the way it appears now.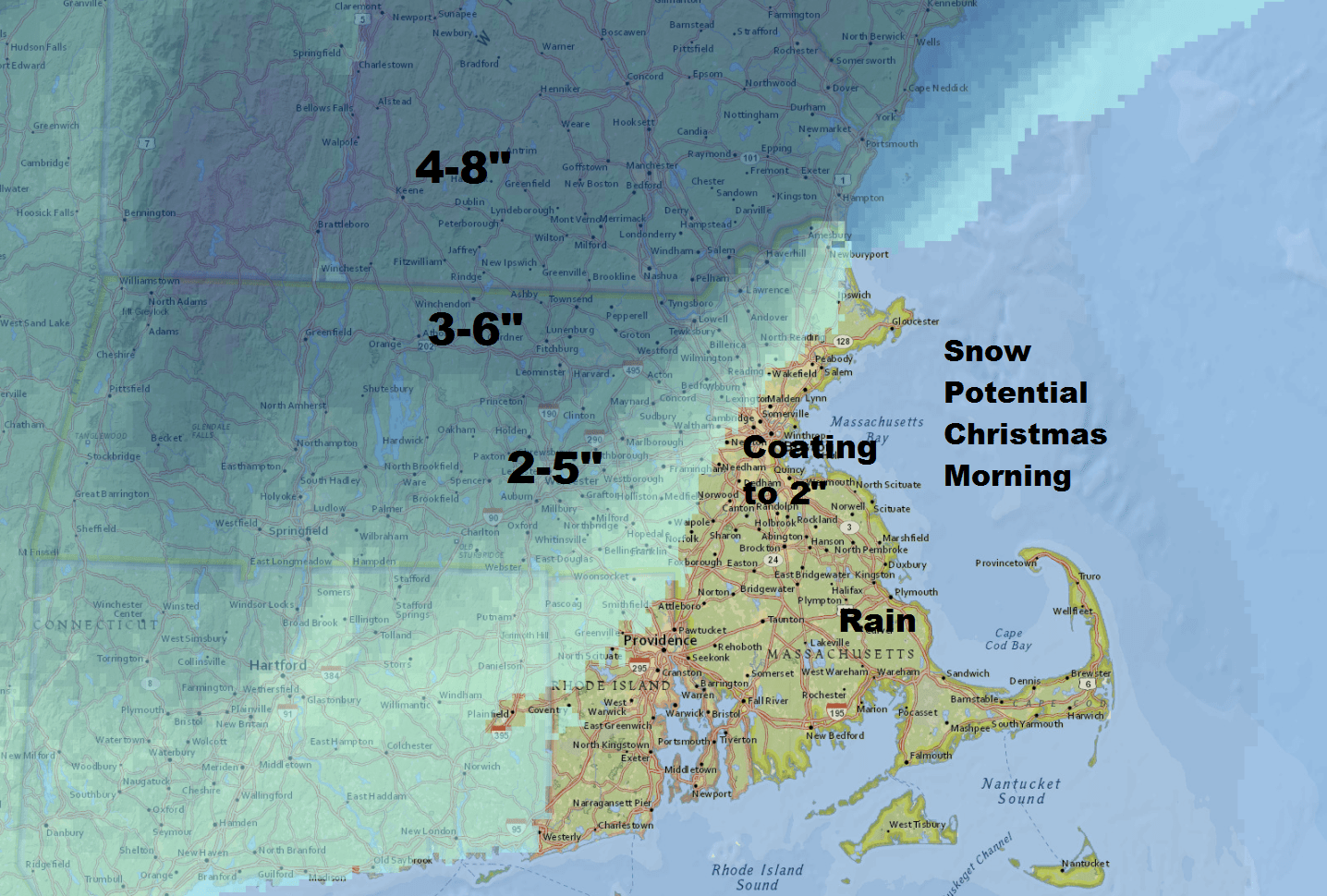 If there is going to be an accumulation of snow, it happens between 6 a.m and 10 a.m. in Boston — that's the window.
Clearing will take place in the afternoon and it's going to be windy. There's a wind advisory for much of Eastern Mass. and a high wind warning for Cape Cod where winds could gust over 50 miles an hour.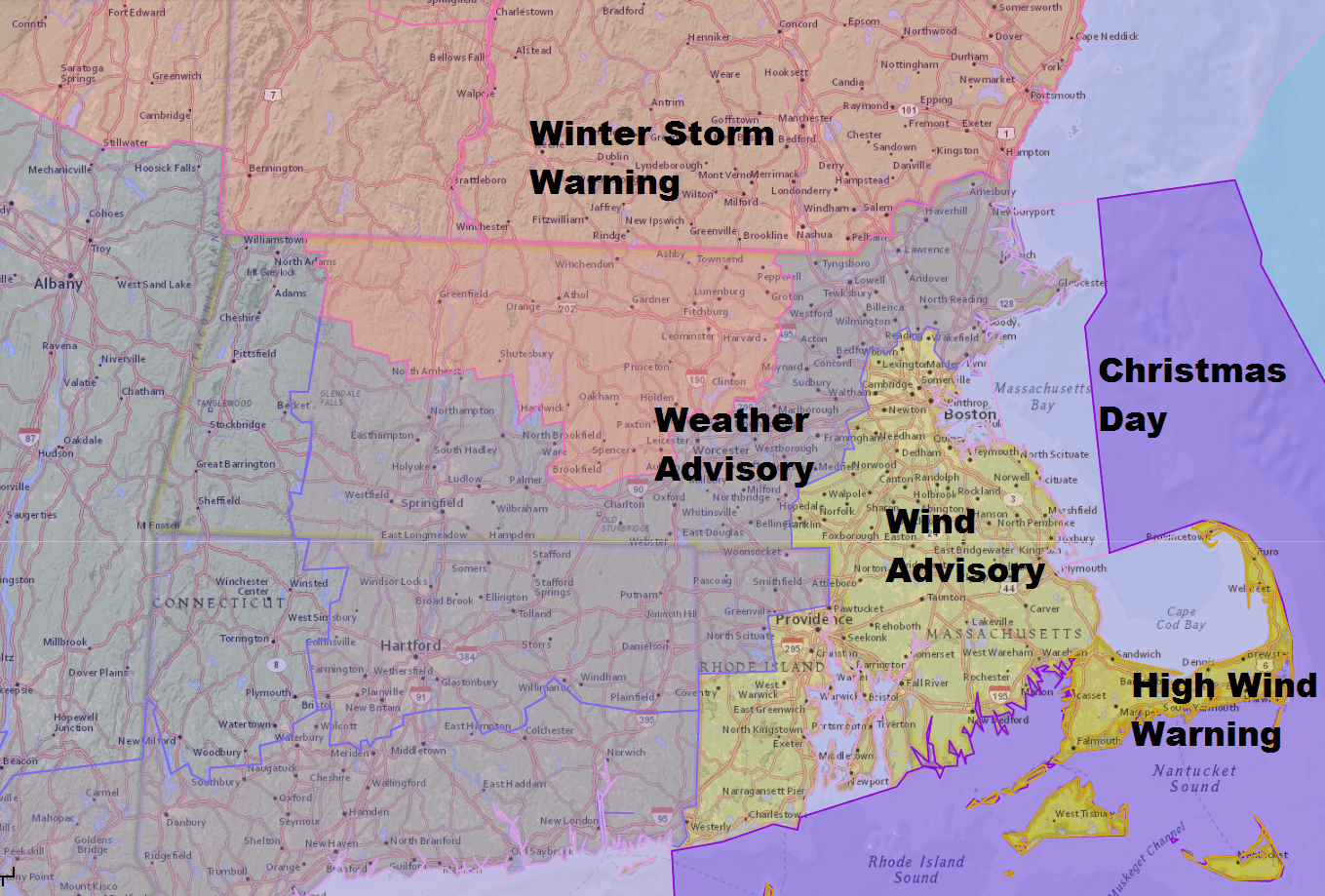 The rest of the week just features dry weather but it is considerably colder than average. Temperatures at the end of the week may not break 20°.  Clear any slush from the driveways and walkways tomorrow; if you don't, you will have bricks of ice to contend with for the next couple of weeks.
You can follow my updates here and on Twitter @growingwisdom.
---
Sunday: Partly cloudy and seasonable. Highs 35-40.
Christmas Eve: Clouding up. Snow and rain developing towards morning. Lows 27-34
Christmas: Snow and rain in the morning ending by early afternoon. Highs 33-38.
Tuesday:  Sunshine and cold. Highs 25-30.
Wednesday: Sunshine and cold.  Highs near 20.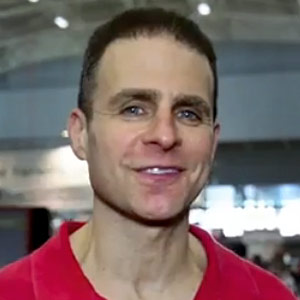 David Epstein Meteorologist
David Epstein is WBUR's meteorologist.