As 2017 Ends, Mass. Works Toward Marijuana Retail Sales On July 1, 2018
Play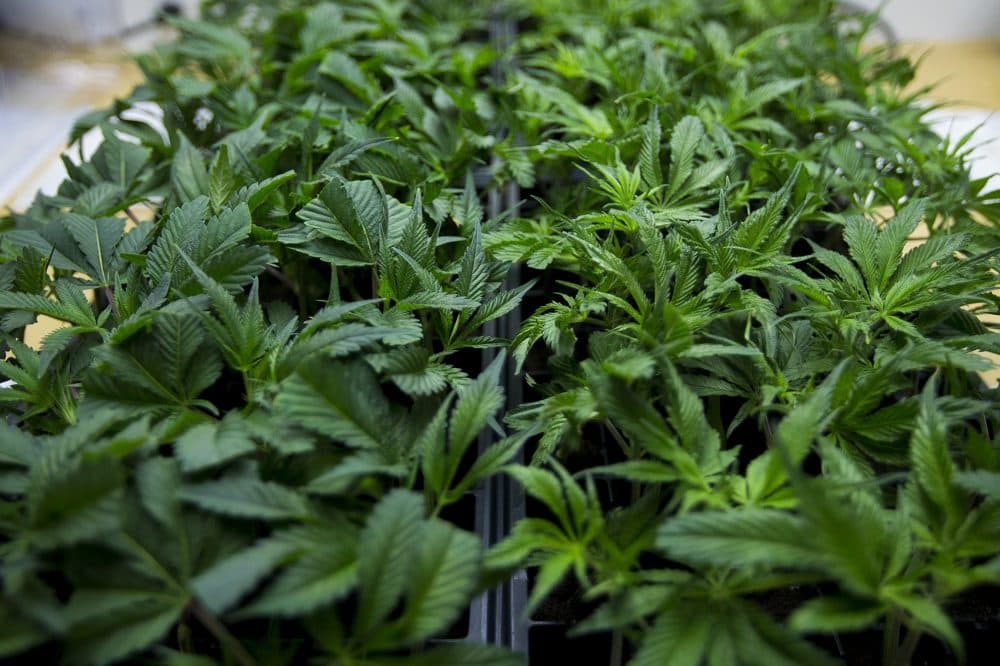 This article is more than 4 years old.
In just a little over six months, the first retail sales of recreational, or "adult use," marijuana will take place. Regulations governing the new legal cannabis industry are on track to be finalized by March, with businesses sending their license applications to the Cannabis Control Commission soon after.
A Look Back At This Year
In November 2016, voters changed the law setting up legalized marijuana, but the Legislature set out to make changes to the voter-passed law.
First, lawmakers passed a six-month delay to all the provisions in the law, giving the Legislature and, eventually, the Cannabis Control Commission more time to draw up regulations to govern the new industry. Lawmakers created the Marijuana Policy Committee, which spent the first part of 2017 developing changes to the law. They held hearings all over the state developing legislation that would take control of the CCC away from the state treasurer's office, as it was originally conceived in the referendum, and give it to an independent, five-member panel whose members are appointed by the governor, attorney general and treasurer.
Legislators took issue with the original law as it was passed by voters.
"The Yes on 4 people wrote this ballot question — basically the marijuana industry. We do not let regulated industries choose how and by whom they are regulated in the commonwealth," Mark Cusack (D-Braintree), the House chairman of the Marijuana Policy Committee, said back in April. "We didn't do that with Uber and Lyft, we don't do that with private utilities, I don't see us starting with letting the marijuana industry choose how and by whom they are regulated."
For much of the legislative year, the House and Senate squabbled over how to rewrite the law.  The House was in favor of a much higher tax, and more stringent limitations on the business. The Senate plan was less restrictive, and the tax was lower. Ultimately they settled on a compromise much more in line with the Senate. Lawmakers increased the tax from 12 percent, as called for in the referendum, to a total of 20 percent (17 percent to the state, and up to 3 percent to the community hosting a marijuana retail establishment). They clarified how municipalities can opt out of having marijuana businesses within their borders, by making it slightly easier for communities that rejected the marijuana initiative in 2016 to institute a ban. They restricted advertising and packaging to minors, and called for making sure communities disproportionately affected by the war on drugs are not cut out of taking part in the new industry.
The changes were accepted by Gov. Charlie Baker, who was an opponent of the referendum that legalized recreational marijuana. He seemed to begrudgingly accept that "the voters had spoken" and was happy to let the Legislature make the changes they wanted.
"I worry terribly about what the consequences over time will be," said Baker moments after signing the bill in his office. "And having spent a lot of time talking to folks in Colorado and in Washington, and in having talked to a lot of people who have talked to folks in Colorado and in Washington, there are a lot of pitfalls we need to work hard to avoid."
By the end of summer, the Cannabis Control Commission was finally in place, and it began taking steps to draw up policy to govern the new, legalized industry. With state law mandating they must have regulations in place by March 15, the CCC has been facing a time crunch, but has adopted a number of policies and draft regulations.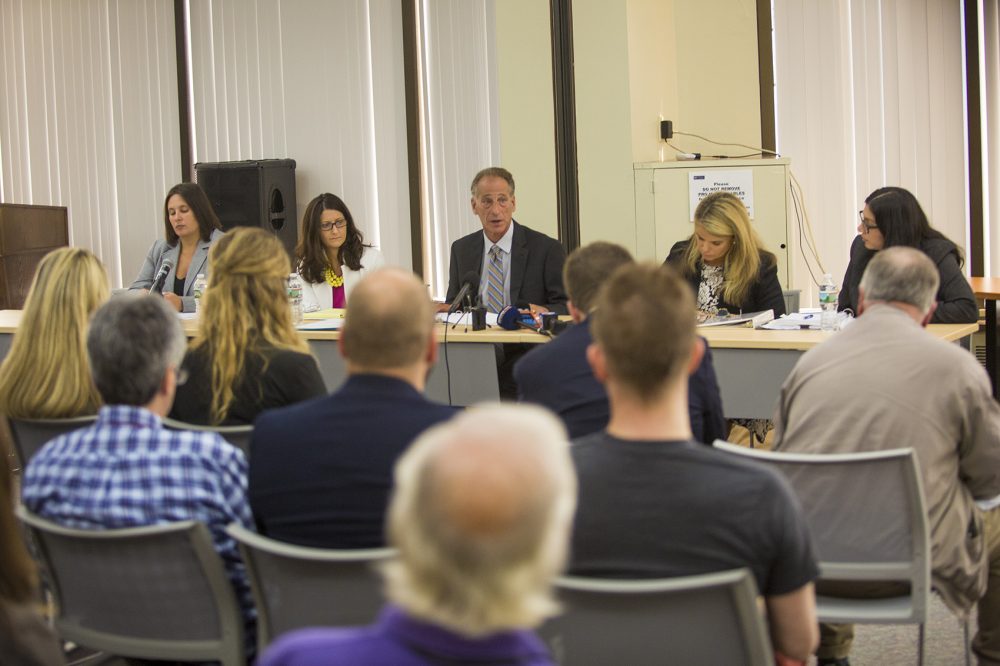 Looking Ahead To 2018
The CCC decided they will issue social use licenses, making Massachusetts the first state to do so. It's not clear at this point if smoking will be allowed at those locations, however the CCC has vowed to make a decision on smoking by Oct. 1, 2018, at the latest, after considering the effects of secondhand smoke and workplace safety.
The commission is also planning on accepting applications for micro-businesses and craft cannabis cultivators. They are also, as required by the law, reaching out to those communities disproportionately affected by past marijuana laws.
One of the big questions lingering as 2018 is about to begin: Will there be plenty of marijuana shops open July 1?
That's a bit unclear. It is likely that the 17 existing medical marijuana establishments will be allowed to convert to retail sales. One problem facing the industry could be supply. Cultivators might not have enough time to grow an adequate amount of cannabis to meet demand. That could spell shortages and initially high prices soon after the doors open to retail sales.
The chairman of the Cannabis Control Commission, Steven Hoffman, is trying to tamp down some expectations, saying not to expect things to be like they are in other states that have legalized right out of the gate.
"We're not going to snap our fingers and have Colorado. What Colorado is now four years after passing their initiative, we're not going to be there on July 1," Hoffman said in October. "We will get there, but I think it's just important to, as I said, set expectations that we're not going to have Colorado on July 1st of 2018." He is predicting a robust industry will eventually emerge. It's just going to take some time.
This segment aired on December 26, 2017.