'The Coolest Job In The World': Fenway's Organist Talks Music And Baseball
05:18
Play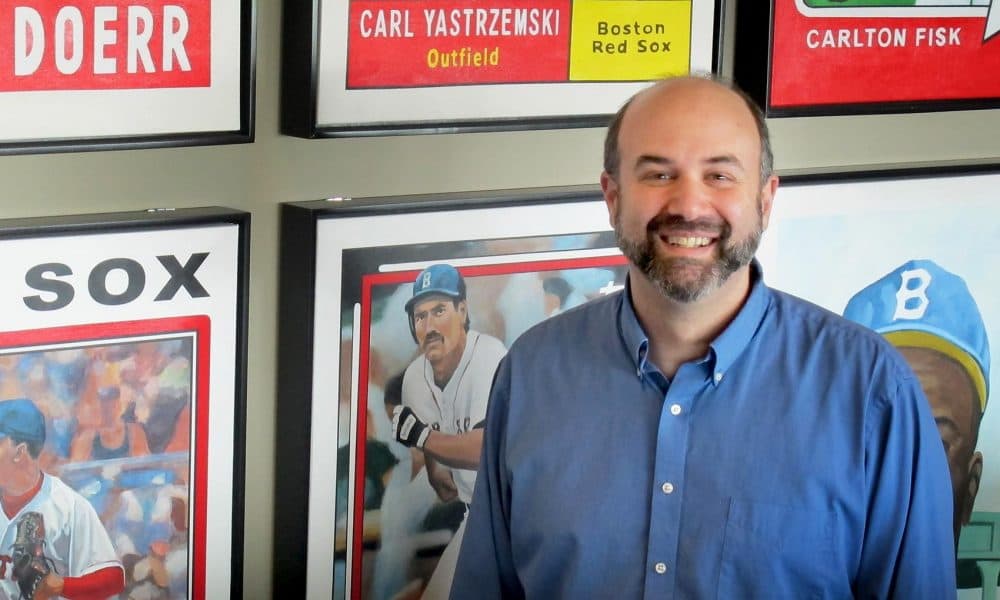 This article is more than 3 years old.
Josh Kantor's organ is intimidating, with two rows of black and white piano keys, foot pedals and more buttons than one can count.
"Some of them I push, some of them I'm smart enough to know not to push," Kantor said. "Some of them I'm not smart enough to know and I push anyway."
Kantor, the organist who spends his summers perched high above the field at Boston's Fenway Park, has been playing the instrument with the Red Sox for 15 years and more than 1,200 baseball games.
His fascination with ballpark organs began when he was 13, when his family moved to Chicago and an older cousin took him to White Sox games, where organist Nancy Faust played.
"You could go over and talk to her and watch her play, and I always was interested in doing that when I would go to games," Kantor said.
He remembers always having the same thought at those games: "That must be the coolest job in the world."
"I mean, I'd always really loved baseball. I loved playing baseball. It was probably around that time that I realized I wasn't very good at playing baseball," Kantor said.
"So then, instead of the dream of becoming a baseball player, the dream was, 'Well, what's some other way I can do something related to baseball? I'm a decent piano player, maybe if I work on that, eventually, I'll get good enough.'"
So Kantor stayed at it. He played keyboard in bands and the organ at improv theater shows, which he said are similar to baseball games "because you're watching players on a stage and you don't know what's going to happen next."
"You have to lead the action or follow the action or underscore the action," he said.
In 2003, the Red Sox had an opening for a new organ player. A friend recommended Kantor for the job and he came to Fenway Park for the audition.
"At the very end of the second interview, they said, 'Are you available for every home game?'" Kantor recalled. "And I said, 'If you're offering it to me, then yes I am.' And they said, 'We're offering it to you.'"
Kantor had been dreaming of the job for years, but now that he had it, he felt unprepared. So he called up the Chicago White Sox and asked to be put in touch with Nancy Faust.
"I don't think she remembered me from when I had been a teenager and I had gone to bother her," he said. "But I think she was excited that there was a younger organist who took an interest in her work and was going to be kind of carrying the torch."
Faust told Kantor that the next time he came to Chicago to visit his family, he should stop by to say hello to her. Kantor immediately booked a flight to visit his parents and ended up spending a day with the White Sox organist at her home.
"At the time she had two organs in the living room, and so we were sort of playing duets," he said.
"My cousin, the one who took me to games when I was a kid, he came with me and he sat with a notebook and would jot things down. Especially if he saw my eyes get wide, he would jot down whatever Nancy was saying so I could actually look at it later and remember it."
Faust gave Kantor advice on how to connect with fans and use their song requests to keep his repertoire fresh.
But fans need a special ticket to get into the area of the ballpark where Kantor's organ is set up. So he had to come up with a way to interact with fans without being able to see them face to face.
"I just open up my Twitter account and let people send me the song requests that they would like to hear," he said.
"Oftentimes I don't know the songs, so I have to bring it up very quickly on my laptop, listen to it and learn it and then, kind of on the fly, play it out there."
In 2010, after 41 seasons with the White Sox, Faust retired. Then, a couple of years ago, she decided to auction the organ she had used at home to prepare for games.
Kantor told his wife that he was tempted to bid on the organ and asked her to talk him out of it.
"She said, 'I could talk you out of it, but honestly, I'd really would much rather talk you into it,'" he said.
Soon, Kantor owned the organ that set him on his path so many years ago.
"It remains to this day just this total dream fulfilled," he said. "Almost every single game I go to I sort of pinch myself in disbelief."
During his tenure as the Red Sox organist, Kantor said, a 13-year-old boy has come up to him and told him that he wants to be a ballpark organist someday.
"It was heartwarming to the point that I was speechless," Kantor said. "I was going to pester Nancy about that kind of stuff, and now I'm in the position that I'm in, and this youngster's coming to me.
"You're walloped over the head with those moments of the passing of generations."
This segment aired on December 29, 2017.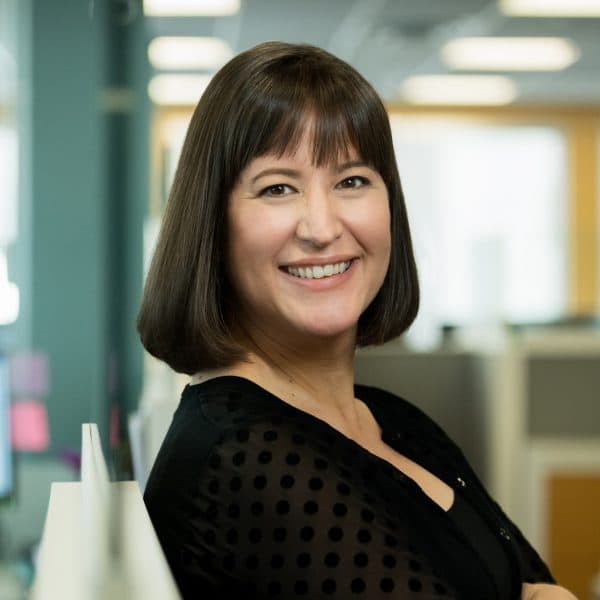 Karen Given Executive Producer/Interim Host, Only A Game
Karen is the executive producer for WBUR's Only A Game.