After Relatively Light 2017, Mass. Legislators Return To Beacon Hill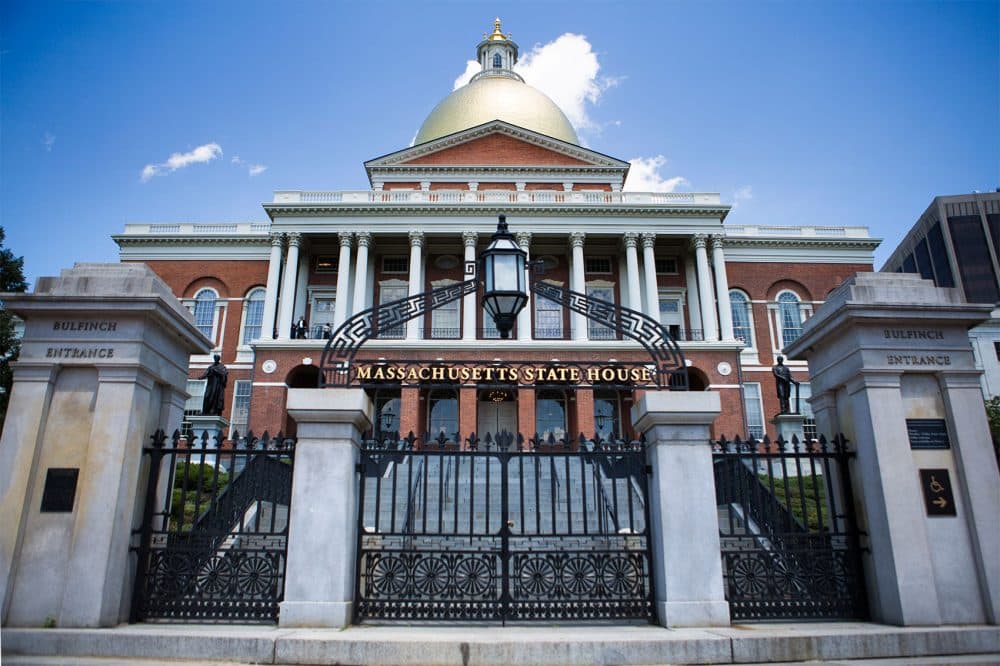 This article is more than 3 years old.
State senators and representatives resume the second half of their legislative session Wednesday. Major items expected this year include the state budget, finishing work on a criminal justice reform bill, health care legislation and a bill to tax short-term rentals like Airbnb.
The lawmakers ended formal sessions in November with not too many new laws to show for their actions. First years of two-year legislative sessions tend to see fewer bills passed than in second years, but the output for 2017 (168 bills passed) is the lowest in at least 20 years.
Second-year sessions always coincide with elections, when all 200 legislative seats are up for grabs -- albeit many incumbents run unopposed.
2018 will start off slow, with the annual state budget process using up most of the oxygen in the building. In past second years, the real legislating takes place in the month of July, when major bills that have been winding their way through the process, with the blessing of House and Senate leadership, emerge from conference committees, usually in the evening of July 31, as lawmakers try to beat the midnight deadline when all substantial legislative activity must come to a close. There is no reason to believe this year will be any different.
Uncertainty In The Senate
The Senate comes back with Harriette Chandler (D-Worcester) now at the helm in the role of Senate president.
The former majority leader took over last month after Sen. Stan Rosenberg (D-Amherst) asked for a temporary leave of absence as leader of the 40-member chamber. Rosenberg, who remains a state senator, stepped aside pending an ethics investigation into allegations of sexual misconduct against his husband, Bryon Hefner. Several unidentified men with ties to business at the State House claim Hefner made unwanted sexual advances and assaults, while at the same time indicating he could gain support for their causes from Rosenberg.
It is unclear how long it will take for the private law firm hired by the Senate Ethics Committee to complete its work. If the investigators do so in the next month or so, and find no wrongdoing on the part of Rosenberg, Chandler would likely give up her role as acting Senate president, and allow Rosenberg to run for his leadership post once again. It would then be up to Senate Democrats to decide if they want Rosenberg back, or if they think any damage done by his husband has so sullied the reputation of the Senate that they must chart a different course.
Chandler has indicated that several senators -- who had hinted an interest in becoming the next Senate president should Rosenberg not return -- have temporarily put their ambitions on hold.
Changes In The House
This is the first budget season that will be managed by new House Ways and Means Chairman Jeff Sánchez (D-Jamaica Plain).
His predecessor, Haverhill's Brian Dempsey, had a reputation as someone who had the ability to say no to requests for money in the budget, keeping a tight lid on increased spending. Sánchez will be put to the test by his colleagues, who will be hoping the new chairman will be an ally to their districts and pet projects.
There are some substantial behind-the-scenes changes that could have a bearing on the House. The longtime chief of staff to Speaker Robert DeLeo (D-Winthrop), Jim Eisenberg, has left to join a lobbying firm. DeLeo promoted his communications director, Seth Gitell, to the chief of staff post. Gitell has been a fixture on Beacon Hill since DeLeo became speaker in 2009, and had served as press secretary to the late Boston Mayor Thomas Menino.
Not A Lot Of Major Legislation Passed In 2017
There has been muted criticism in the halls of the State House that the Legislature had not been terribly productive during 2017.
When you look at the overall count of laws passed last year -- 168 — it looks somewhat impressive. But that count is lower than in the first years of previous sessions (171 in 2015, 196 in 2013, 227 in 2011, 204 in 2009). And when you look at the types of bills passed, it's clear there hasn't been a lot of heavy lifting.
More than a quarter (44) of the bills signed into law were so-called sick leave bills. State employees who are in danger of using up all their sick time for themselves, or for a close family member, are allowed to have coworkers donate sick days to them. But such sick leave banks must be approved by the Legislature and signed by the governor. These are non-controversial bills that are routinely approved with no debate or discussion.
Another 20 percent of the bills passed into law (34) were another type of routine bill: home rule petitions. Municipalities often must ask the state for permission to do certain things, and they petition the Legislature for that approval. Again, very little if any debate is offered regarding these bills, and they are mostly passed as a matter of course. But not every home rule petition filed is automatically given the green light. Lawmakers out of favor with leadership often find themselves having a hard time getting their home rule petitions approved.
A small fraction of the bills passed in 2017 do have a bearing on the entire state.
Lawmakers passed nine budget bills, including the $40 billion state budget and several supplemental budgets to authorize payment of outstanding bills.
They did get to work quickly, early in the year, to pass a bill raising pay for legislative leaders, committee chairs and the judiciary.
Much of the spring and summer was focused on a marijuana bill, which made changes to the 2016 voter-approved referendum that legalized marijuana use for all adults over the age of 21.
Other key laws approved in 2017 include the Pregnant Workers Fairness Act, a bill ensuring access to contraception, a law cracking down on abuse of handicapped parking, and a bilingual education bill.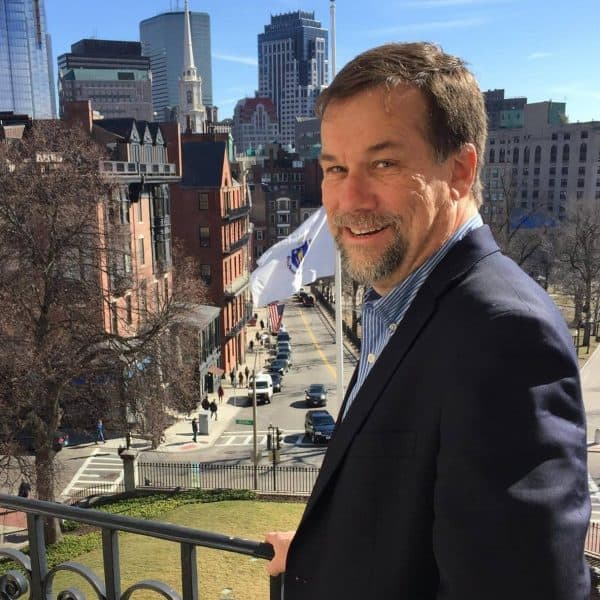 Steve Brown Senior Reporter/Anchor
Steve Brown is a veteran broadcast journalist who serves as WBUR's senior State House reporter.