Forecast: A Big Thaw Is Coming
This article is more than 3 years old.
The weather pattern over the next couple of days remains fairly quiet and we'll have to wait until we get to the weekend before any precipitation occurs. Temperatures the next couple of days will be around seasonal averages but getting quite mild for Thursday.
On Friday, a cold front will approach the area. Precipitation will ride up along this front in the form of rain. The strong southerly flow means temperatures will be well into the 50s so there's no danger of any frozen precipitation.
With all the snow cover on the ground and some rainfall on the way we will have to think about urban street and stream flooding as a possibility. This is not something that's definitely going to occur but it's one of those things that will need to keep an eye on as we get closer to the rain event on Friday.
Temperatures from Thursday through Saturday will be above freezing and we are going to lose a lot of snow cover. Across northern New England, it will be colder and although there will be some erosion of the snow I'm not expecting enough that it will make for a bad Martin Luther King weekend if you are planning to ski.
The second half of this precipitation event will see some colder air moving in and there could be a change to sleet freezing rain or even snow somewhere from the northern part of southern New England on up through southern New England.
We will have to wait and see exactly where this line ends up. After this, the precipitation should begin to end late Saturday with Sunday and Monday looking dry and seasonably cold.
You can follow my updates here and on Twitter @growingwisdom.
---
Tuesday: Sunshine, breezy and not so cold. Highs in the mid-30s.
Tuesday Night: Clear and chilly. Lows 13-20.
Wednesday: Sunshine with some afternoon clouds. Highs in the low-mid 30s.
Thursday: Cloudy, milder. Highs 45-50.
Friday: A few showers or a period of rain. Highs 47-55.
Saturday: Rain, may change to freezing rain or sleet before ending, mainly north.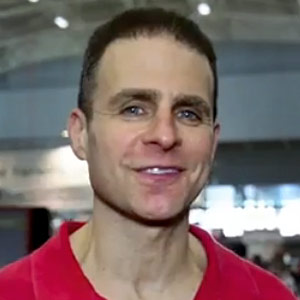 David Epstein Meteorologist
David Epstein is WBUR's meteorologist.