'Thank You For Choosing Boston': Mayor Walsh Defends TPS Holders
02:42
Play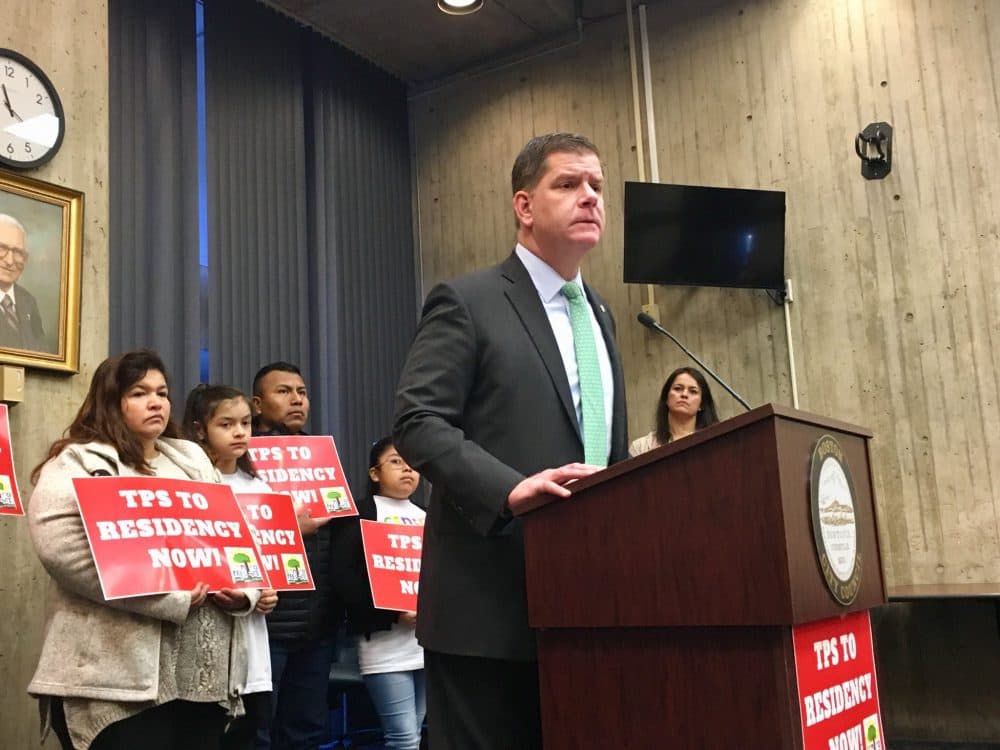 This article is more than 3 years old.
Boston Mayor Marty Walsh is defending the 6,000 Salvadorans in Massachusetts whose temporary immigration status will expire next year.
The program known as Temporary Protected Status, or TPS, shields eligible immigrants from deportation and allows them to work in the U.S. Earlier this week, the Trump administration declined to renew TPS designation for El Salvador.
At Boston City Hall on Wednesday, Walsh stood side-by-side with city councilors, immigrants and advocates to denounce the Trump administration's decision to phase out TPS by Sept. 9, 2019.
Walsh has frequently touted Boston as an immigrant stronghold, noting at the press conference that 28 percent of the people living in the city were born outside the U.S.
A son of Irish immigrants himself, Walsh addressed those affected by the decision and was greeted with a round of applause.
"I want to thank the TPS holders in the city of Boston today," he said. "I want to thank you for your strength, your bravery and for choosing Boston, the way our forefathers did, the way my parents did."
Walsh said the city will fight for comprehensive immigration reform and continue providing resources to immigrants.
"Our immigrant defense fund is providing lawyers to people facing deportation. We are developing legal clinics to help TPS holders stay in the city they love," he said, "and to educate people so people don't feel they have to live in the shadows of our city."
TPS recipients lined up behind the podium as elected officials shared their remarks.
Ten-year-old Gabriella Martinez, of Leominster, holding her mother's hand and wiping away tears from behind her pink glasses, shared her family's story. Her mother is a TPS holder from El Salvador and has been living in the U.S. for 19 years.
Climbing onto a step stool to reach the microphone at the podium, Martinez said her dream is to teach English as a second language. She said hearing the news about TPS was painful.
"I was crying, but my mom was not crying. She was fierce, and she was strong," Martinez said. "Just thinking about my mom getting deported or something happening in her home country, it hurts me."
The temporary protection for Salvadorans was established in 2001 after back-to-back earthquakes leveled much of the country.
Senior Trump administration officials have said El Salvador has largely recovered from the destruction caused by the earthquakes.
They suggest TPS holders use the next 18 months to prepare to return there, or to explore legal options for staying in the U.S.
This segment aired on January 10, 2018.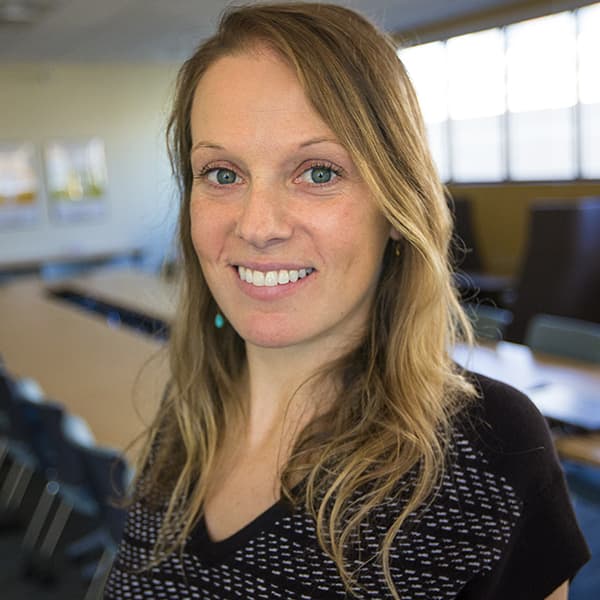 Shannon Dooling Investigative Reporter
Shannon Dooling is an investigative reporter at WBUR, focused on stories about immigration and criminal justice.