Forecast: Accumulating Snow Ending Early Afternoon, Snow Showers Linger
02:20
Play
This article is more than 3 years old.
The snow arrived overnight and continues to fall at varying rates through the day. It will be anywhere from 2 to 4 inches of snow in the city of Boston, less to the south and more to the west and north.
This obviously isn't a very big snow storm with amounts in this range, but because of the timing your morning commute and even the evening commute will be affected.
The reason for this snow is low pressure off the coast that will slowly develop and move out into the Gulf of Maine. This is not a strong storm and therefore the precipitation amounts are not large.
You may notice temperatures across the area this morning are generally around the freezing mark. This means the snow will be on the heavier and wetter side. This also means that roads will tend to stay wet not white. This will develop during the middle of the morning and early afternoon when the snow falls heaviest.
The snow will this afternoon, but most of the accumulation will have occurred by noon or 1 p.m. this afternoon, when there could be a burst of moderate snow towards the end.
Story continues below
Current conditions in Boston
There's a lot of information we use as meteorologists to determine the amount of snow. I figured I would show you one of the interesting pieces of information I was looking at. If you see the image below it shows a lot of lines — each of those is a version of a computer model. The black line is the average of that computer model series.
I wouldn't just use this one piece of information, but this has about 2 inches of snow in the city of Boston and it's part of the reason why I'm only forecasting 2 to 4 inches in the city for today.
Once this storm system leaves we get into a dry pattern that will continue into the weekend as well as increasingly mild. Temperatures will be seasonably cool Thursday and Friday, generally in the low to mid-30s, but by the time we get to the weekend I'm looking at temperatures getting into the 40s and that's going to melt more snow. There may be some rain or snow early next week.
You can follow my updates here and on Twitter @growingwisdom.
Wednesday: Snow in the morning, changing to rain over Cape Cod/SE Mass quickly. Snow and rain end in the afternoon, clouds remain. Highs in the mid 30s.
Wednesday Night: Clearing, some refreezing of any slush. Lows in the mid teens.
Thursday: Sunshine and seasonable. Highs around 30.
Friday: More dry and sunny weather. Highs in the middle 30s.
Saturday: Partly sunny and mild. Highs in the lower 40s.
Sunday: Clouds and sunshine. Highs in the mid 40s.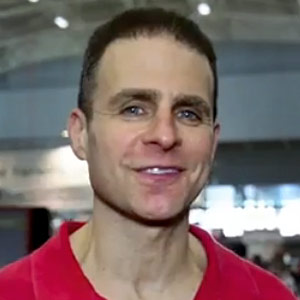 David Epstein Meteorologist
David Epstein is WBUR's meteorologist.