The Boston Area Is Among 20 Finalists For Amazon's Second Headquarters
Resume
Call it a not-so-short list.
Amazon on Thursday announced it's culled 238 proposals to host its massive second headquarters down to 20 candidates.
Boston, considered a favorite to land Amazon, is among the 20. In an email, an Amazon spokesperson told WBUR that the selected location is the Boston metro area, and that proposals from Boston and Somerville made it to the next phase.
The city of Boston's bid is focused on Suffolk Downs, the former racetrack in East Boston and also in Revere. Somerville's bid is a multi-city proposal along the MBTA, starting in Boston.
The spokesperson wouldn't comment further on specifics about the two local bids, or how they're being considered. Amazon's statement said it will now "work with each of the candidate locations to ... evaluate the feasibility of a future partnership." It plans to make a final decision on its second headquarters later this year.
Amazon's list includes most of the major metro areas in America. Also among those selected: New York City, Atlanta, Chicago, Dallas and Los Angeles.
There are a couple of small surprises. Amazon, which is based in Seattle, is clearly mainly looking east. San Francisco and Silicon Valley are not on the list.
And there's a clear cluster around Washington, D.C., including D.C. itself; Montgomery County, Maryland; and Northern Virginia.
Amazon's announcement Thursday effectively says no thanks to some of the longer-shot proposals.
Along with Boston and Somerville, a number of other cities in Massachusetts bid for the so-called HQ2 -- as did New Hampshire, which memorably knocked "congested" Boston in its proposal.
Amazon has said it expects to invest $5 billion in its second headquarters, and that it will eventually be the base for as many as 50,000 "high-paying" jobs.
Gov. Charlie Baker's office said it was notified separately about the Boston and Somerville bids moving forward.
"The Baker-Polito Administration is excited to continue working with the Cities of Boston and Somerville to expand economic opportunities for the people of Massachusetts," communications director Lizzy Guyton said in a statement.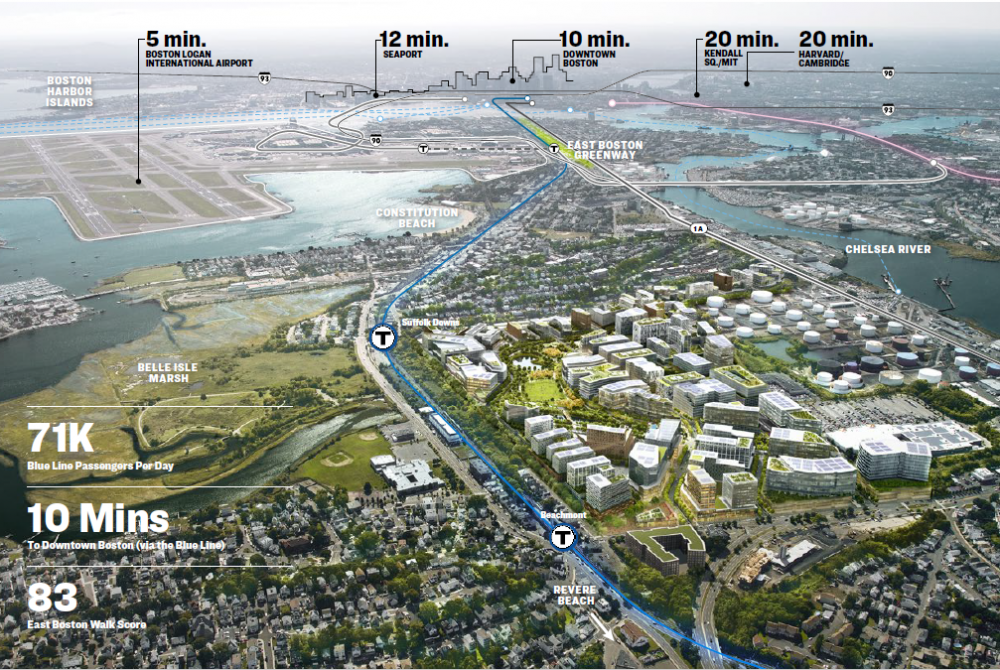 In his own statement, Boston Mayor Marty Walsh said he's "proud that Boston is on Amazon's shortlist."
Speaking at an event Thursday, Walsh said he found out Boston made the cut in an email from Amazon. He said that despite the competition, he feels Amazon is "pretty serious" about his city.
"In the conversations we've had with Amazon about other opportunities, Boston seems to be a place that's really exciting for them and intriguing to them," he said.
Walsh said he plans to reach out to Amazon founder Jeff Bezos, hold meetings, and assess the bids from the other finalists.
In October, the city of Boston released its glossy 218-page bid for the second headquarters, which highlighted the metro area's tech talent and educational institutions. It included more than 30 letters of support from local universities, business leaders and elected officials, including Baker.
The bid also touted Suffolk Downs. "It's the perfect site," John Barros, Boston's chief of economic development, told WBUR in October. "I'd put it up against any site in the country."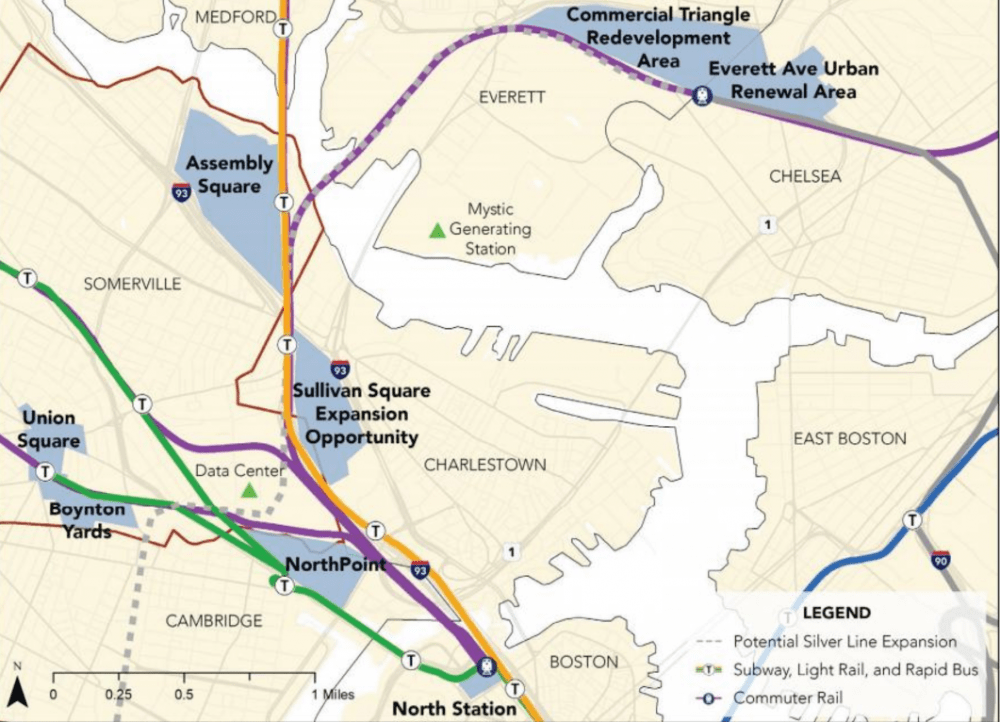 Somerville's planning director, George Proakis, said the city is excited to be a finalist.
Somerville's plan envisions sites either along the T's Green or Orange lines, stretching from Boston to Somerville's Assembly Square or Union Square. (A station in Union Square is part of the MBTA's planned Green Line Extension.)
In a phone interview, Proakis said the Somerville bid offers Amazon an opportunity to grow in the region.
"If you grow from a place like Assembly Square it could include Wellington in Medford or North Station at Boston," Proakis said. "So basically, by having our bid still in the mix it really actually keeps Medford and Cambridge and Boston and Somerville — and potentially even Chelsea and Everett that were mentioned as kind of the extension of our transit quarters — in the middle of the conversation."
The Amazon bid has raised concerns about housing affordability, displacement and further traffic and transit congestion.
However, a WBUR poll in early October found that two-thirds of likely Boston voters said they approve of the city's effort to lure Amazon to town.
Tax incentives are a lingering question, but Walsh said Thursday it's too early to talk about incentives. (Boston's bid documents didn't detail incentives.)

"We're not even near that yet. I don't know what the incentives will be," he said.
Proakis said as a small city, Somerville isn't "well-equipped" to provide financial incentives.  
"If they really want to look at Somerville, they have to look at us on the quality of what our community is, not on our ability to be able to provide tax incentives," he said.
Amazon's announcement of the 20 finalists comes as things are looking rocky for another major company that Boston wooed — General Electric. GE received nearly $150 million in tax incentives from the city and state to move its headquarters to Boston.
Walsh said Amazon is different because the company is not moving its global headquarters, but is building a second headquarters.
And, Walsh said: "I don't see any time in the future Amazon going smaller. It seems like they're just getting bigger every day."
Editor's Note: The audio atop this post features WBUR's Zeninjor Enwemeka's reporting for All Things Considered.
This article was originally published on January 18, 2018.
This segment aired on January 18, 2018.