Foreacast: A Dry Stretch Ahead
This article is more than 3 years old.
After more than an inch of rain in many places and temperatures which reached near 60, especially from Boston's south, things have returned to more typical January conditions for today. As high pressure builds in from Canada, we will see plenty of sunshine and a gusty westerly wind. Temperatures will be warmest this morning and then fall late this afternoon.
The cold air continues to funnel in overnight with low temperatures down in the teens and even some single digits across the New Hampshire/Vermont border. Thursday will be the coldest day this week, with temperatures not reaching freezing. This will set us up for a very chilly Thursday night and early Friday with wind chill values down in the low single-digits and even below zero at times.
The cold won't last. By Friday afternoon, with abundant sunshine, readings will reach back towards the 32 degree mark. This is still a bit below average, but quite close.
On Saturday even milder weather returns with temperatures reaching mid- to upper 40s and in a few spots it will nudge 50 degrees.
The next weather maker arrives in the form of a frontal system later Sunday. This will bring more rain to the region with temperatures continuing to be above seasonal averages. That rain ends sometime Monday or Monday night. The precipitation could end as a period of snow and that's something we'll have to keep an eye on. All this and is followed by colder weather for Tuesday.
I don't see any major cold or snow to start February, but the pattern is going to become more active next month. As I keep reminding everyone, winter is far from over.
You can follow my updates here and on Twitter @growingwisdom.
---
Wednesday: Sunny. Temperatures steady then falling through the 30s and into the upper 20s by dark.
Wednesday Night: Somewhat blustery and cold. Lows 10-17.
Thursday: Sunshine and cold. Highs just under 30.
Friday: More dry and sunny weather. Highs in the lower 30s.
Saturday: Spring-like with sunshine and highs in the upper 40s to lower 50s.
Sunday: Clouding up, some showers. Highs around 50.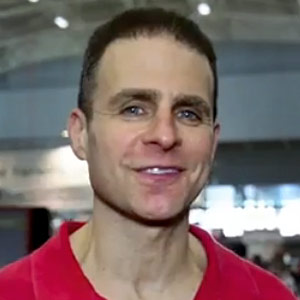 David Epstein Meteorologist
David Epstein is WBUR's meteorologist.