Forecast: A Break In The Cold This Weekend
This article is more than 3 years old.
As we approach the final days of January, it's interesting to note that the average temperature for the month is now only a degree and a half below average. Considering how cold it was at the start of January, it's evidence of how much we've made up since that first very cold week.
Today is another cold day, with temperatures slightly below the long-term average but it's going to warm up a bit this weekend. Once again we'll have a couple of days that feel more like spring than winter. I'm looking for temperatures tomorrow to get into the upper 40s and lower 50s. The warm air does come with a bit of a cost in the form of a strong gusty afternoon wind from the southwest.
As I mentioned on my blog yesterday, this is the time of year where many folks who will run the Boston Marathon are training quite hard. I think both days this weekend will be good for training although Sunday morning with a few showers around is probably the least favorable time.
A cold front slip through the area Saturday night into Sunday and that's why I have showers in the forecast for the first few hours of Sunday. Late in the day there may be some clearing, especially north of Boston.
The front doesn't go very far and another storm system will ride along it early next week. The exact track of this storm system will determine whether or not we see a few clouds or a more significant rain or snow event. No matter what happens this weekend will be devoid of weather concerns.
You can follow my updates here and on Twitter @growingwisdom.
---
Friday: More dry and sunny weather. Less wind. Highs in the lower 30s.
Friday Night: Dry and not as cold. Lows around 20.
Saturday: Spring-like with sunshine and highs in the upper 40s to lower 50s.
Sunday: A few showers early. Late clearing. Highs around 50.
Monday:  May rain or snow. Highs 35-40.
Tuesday: Clouds, may snow. Highs in the 30s.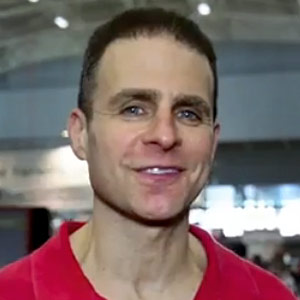 David Epstein Meteorologist
David Epstein is WBUR's meteorologist.