Bump Stock Ban Takes Effect In Mass. On Feb. 1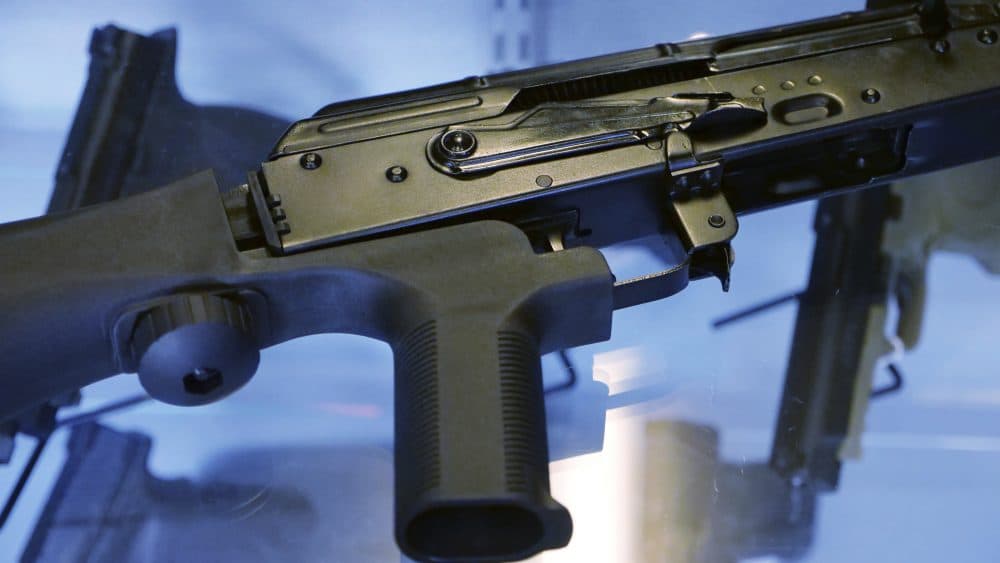 This article is more than 3 years old.
A Massachusetts law banning devices designed to make semiautomatic rifles mimic the firing action of fully automatic weapons goes into effect this week.
Massachusetts State Police says starting Thursday, people will be prohibited from possessing bump stocks under all circumstances. The law passed in November also bans the possession of trigger cranks.
Massachusetts was the first state to ban bump stocks after the October mass shooting in Las Vegas, in which the shooter used the device to kill 58 people and injured hundreds more.
State Police says the first part of the law, which outlawed the sale or transfer of ownership of the devices, went into effect when the law was signed.
Authorities say owners of bump stocks or trigger cranks should surrender them to police by Thursday.
Jim Wallace, executive director of the Gun Owners' Action League of Massachusetts, called the law a "knee-jerk reaction" to the mass shooting, and said his members are angry.
"Basically, what they're being told is that something that is an accessory — and that they spent hundreds of dollars on — is now contraband, and is outlawed within the state," Wallace said. "It's one thing to ban something and then offer to pay for it. It's another to ban something and then demand that they turn it in without compensation."
California law already prohibited the sale of bump stocks.
With reporting by The Associated Press and New England Public Radio