Thousands Gather To Send The Patriots Off To Super Bowl 52
02:40
Play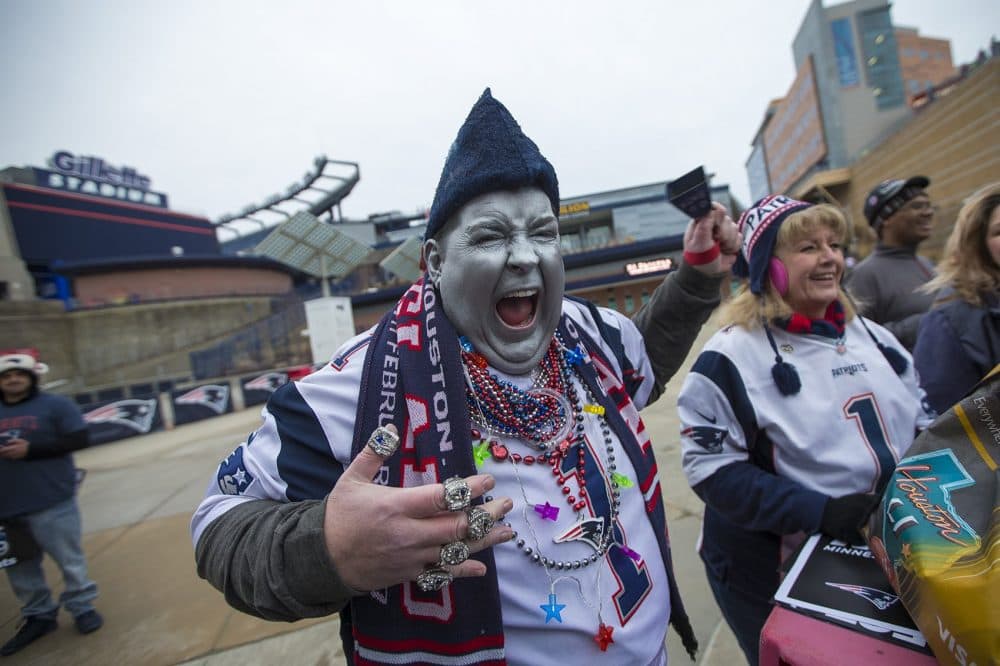 This article is more than 3 years old.
They came from all over, many arriving before dawn at the football shrine known as Gillette Stadium.
It was one more chance to wish the team well before it headed west for the Super Bowl.
Thousands of New England Patriots fans turned out Monday morning to give the Pats a rousing sendoff on their way to Minneapolis and Super Bowl 52.
"We skipped school for this today," said young fan Thatcher Schrafft. When asked if such an absence from school was OK, Thatcher replied, "Well, we're here to see Tom Brady, so I'm pretty sure."
Paula McEwen of Cheshire, Connecticut, made her first trip to Gillette for the rally.
"We drove up from Connecticut last night," McEwen said. "We've been in this very spot since 6:15 this morning so we can see our boys — and give them a happy sendoff to the Super Bowl."
Fans got to see Brady, Rob Gronkowski, Danny Amendola, Devin McCourty and coach Bill Belichick. They took to the stage right outside the Patriots Hall of Fame.
As usual, Belichick was a man of few words.
"Thanks for coming out today. We really appreciate your support," he said. "You guys were great last Sunday, it was awesome. And, uh, for those of you going to Minnesota, we'll see you there. For those of you who aren't, I know you'll be cheering your hearts out back here, and we'll see you Monday."
Of course the biggest round of applause was reserved for Brady, who has been the linchpin of this team dating back to its first Super Bowl victory 16 years ago. Brady told the fans it's been an incredible journey, but they've "got one more to go."
"It's gonna be fun. It's going to be a lot of hard work. We're playing a great team, but I'll tell you what, we got a locker room full of guys who are ready for the challenge," he said. "We're going to go out there and try to win it for you guys. And that's all we got. We love you, Patriots out!"
And as the fans were showered with red, white and blue confetti, the team headed off to board buses to begin their journey to Minneapolis.
The fans are hoping the celebration continues into next week, culminating with another duck boat victory tour through the streets of Boston.
More photos:
This article was originally published on January 29, 2018.
This segment aired on January 29, 2018.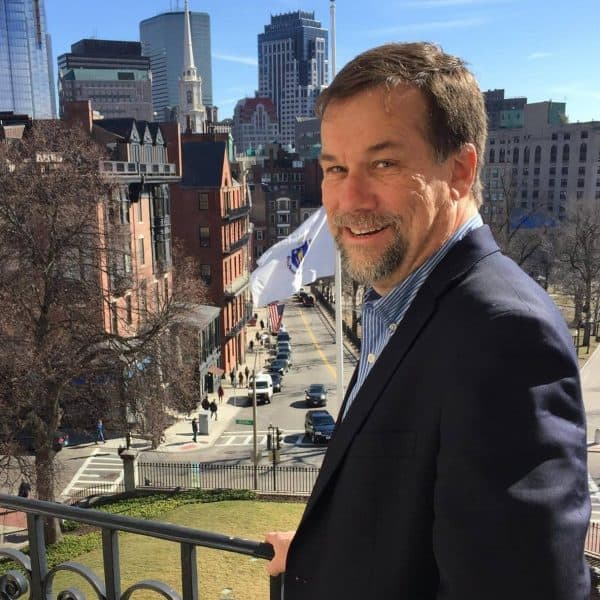 Steve Brown Senior Reporter/Anchor
Steve Brown is a veteran broadcast journalist who serves as WBUR's senior State House reporter.