Boston Theater Pillar Larry Coen, A Revered Comic Actor, Dies At 59
Update: A celebration of Larry Coen will take place at 5 p.m. on April 1 at Machine, home of the Gold Dust Orphans.
---
Well-known Boston actor Larry Coen has died, friends have confirmed.
The 59-year old actor, known largely for his comedic performances, was found dead at his office Wednesday afternoon, said Will McGarrahan, an actor and close friend of Coen's. McGarrahan said Coen was found by a co-worker at City Stage, the theater education nonprofit where Coen served as artistic director. The cause of death is unknown at this time.
Coen, an actor, director and playwright, was known as a Boston theater mainstay, directing and appearing in dozens of plays for SpeakEasy Stage Company, The Huntington Theatre Company, Beau Jest Moving Theatre, Commonwealth Shakespeare Company and the Lyric Stage Company of Boston, among others. He also wrote a Broadway play, "Epic Proportions," with David Crane, one of the co-creators of the "Friends" sitcom.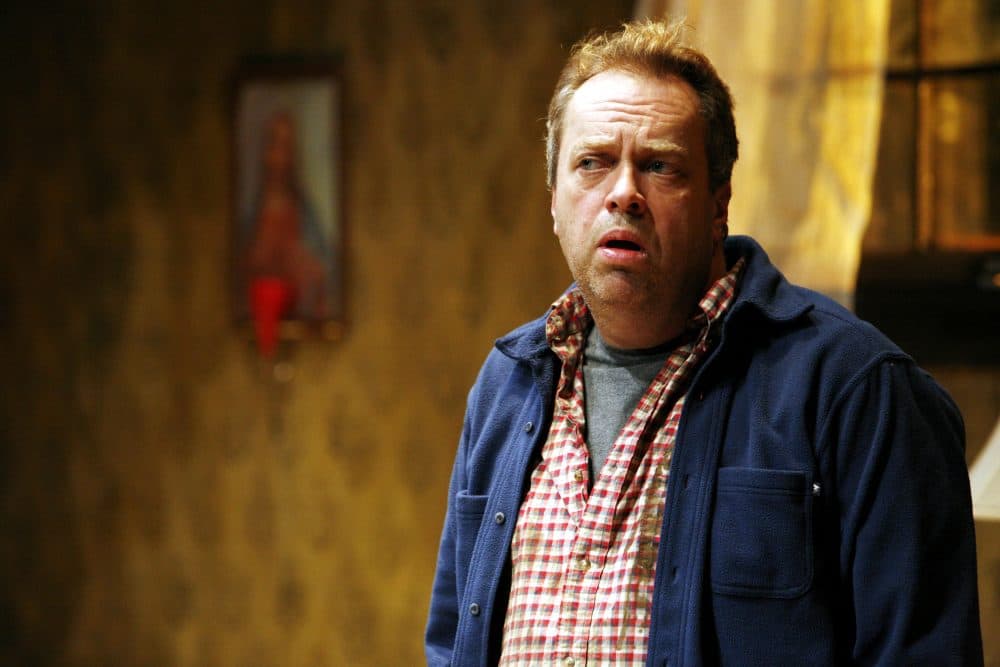 In recent years, Coen was most known for his skilled comedic performances in roles for Gold Dust Orphans' productions of plays like "The Plexiglass Menagerie," "Whatever Happened to Baby Jesus" and "Silent Night of the Lambs." McGarrahan said Coen's performances resonated with audiences because of Coen's accomplished comedic timing and the emotional investment he put into his roles. "That was all real to him. The audience walked away with a deep emotional connection to that character. [It could be] a man dressed in a dress doing outrageous things and yet people are emotionally connected to him."
Coen starred in at least 35 productions written by Ryan Landry, a co-founder of the vaudeville-inspired Gold Dust Orphans. "We really had fun. He would let me have it on stage and I'd try do the same back. And the audience loved it because I think they saw that we loved each other," said Landry in a phone interview on Thursday. "He was like a brother to me. Everything we did together felt like it was magic. I don't really speak to my real family and he was part of a family that we had chosen together."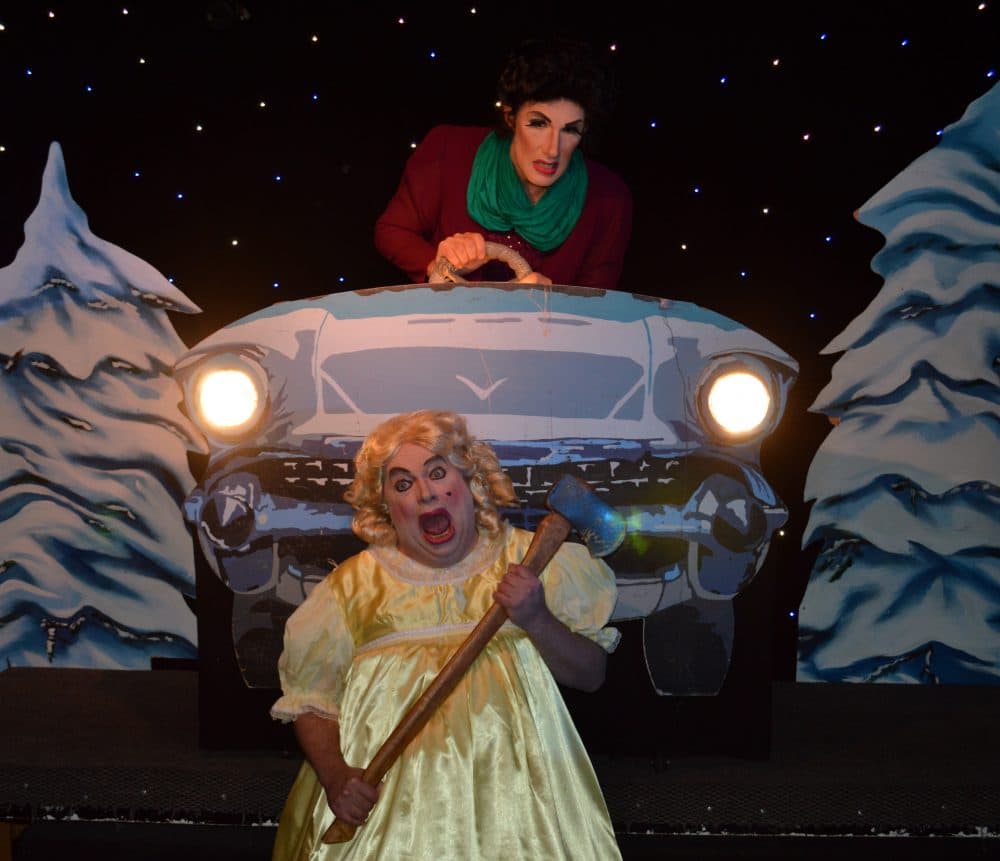 Ed Siegel, The ARTery's editor and critic at large, added, "I loved Larry's comic acting and his hilarious Facebook postings as much as everyone else did, but there was also a very serious side to him. He was a huge champion of diversity — he brought a number of talented Asian-American actors to the fore in 'Chinglish' at the Lyric Stage. He was a terrific Wilma Loman in one of Ryan Landry's most serious plays, 'Death of a Saleslady.' And he was not a wild and crazy guy when it came to the issues of the day — he very thoughtfully opposed the Boston Children's Theatre use of nudity in 'One Flew Over the Cuckoo's Nest.' "
As artistic director of City Stage, Coen worked to bring theater programs to urban children and families.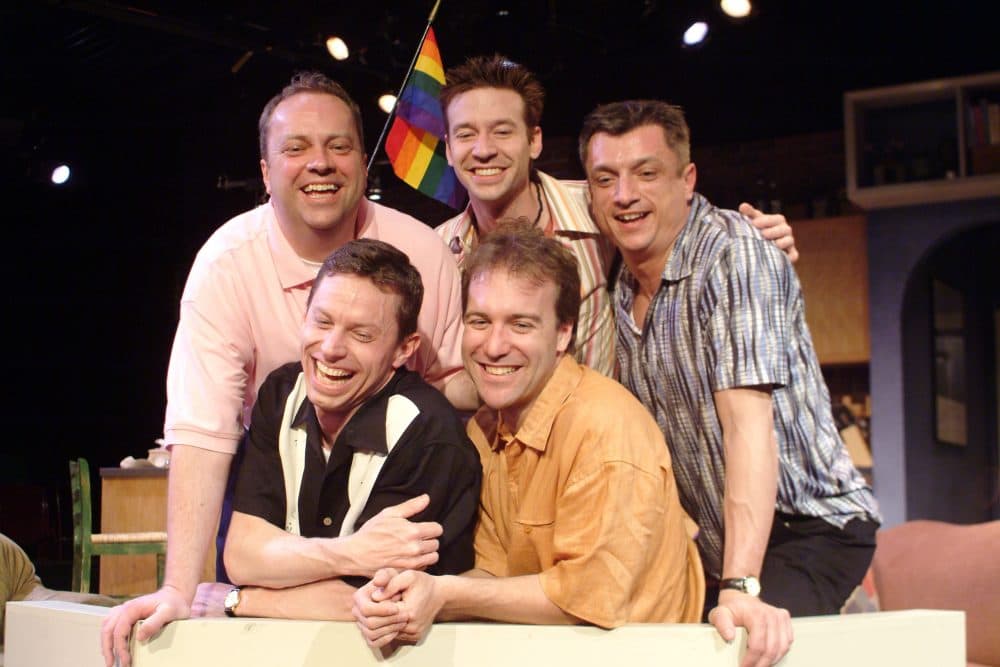 Coen grew up in Newton, attending Newton North High School, and later Brandeis University, where he studied theater. Known as one of the busiest actors in Boston, he was constantly performing or supporting the work of other actors and directors. Aside from his work on the Gold Dust Ophans, Coen performed for Commonwealth Shakespeare Company nearly every summer for the last 12 years. "He was a member of the family, my go-to funny guy and an icon of Boston arts," said Steven Maler, the  founding artistic director of Commonwealth Shakespeare Company.
Despite his many commitments, Coen still found the time to support the work of other actors. "Larry was a real Boston actor. In general we are a real supportive crowd, and that does not mean we like everything everyone does, it just means we're all in it together, we get it, we understand what we're doing as a community. And Larry made sure to support that and let us know how to spread the good stuff," said McGarrahan.
News of Coen's death spread on Wednesday night and Thursday, as actors, directors and theater fans learned of the sudden loss through each other. Though a heart attack is suspected, a cause of death has not yet been determined. McGarrahan said Coen had celebrated his 59th birthday in December and was looking forward to a big celebration for his 60th this year. There were no signs that anything was wrong, said McGarrahan, who lived close to Coen and saw him often.
Landry said he'll miss Coen's constant support and the look in his eyes on stage as he came up with improvised lines. "He was theater from the very first cell of his body to the very last. He was just a solid, solid pillar of the arts in Boston."