Two Notorious Fan Bases Meet In Minneapolis For The Super Bowl
03:43
Play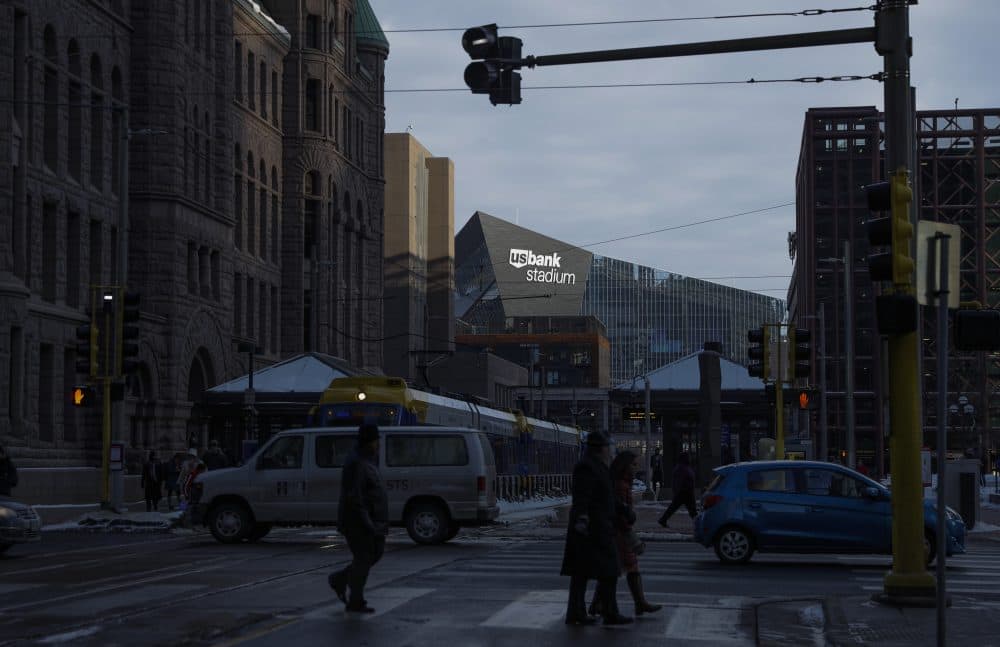 This article is more than 2 years old.
Patriots and Eagles fans come to Minneapolis with big reputations.
First there are the New England fans, who will proudly tell you their team has won five -- and counting — Super Bowls.
"Yeah, I'm arrogant. I follow one of the best teams in history. Why would I be humble?" Tory Dean asked with a laugh.
Dean is a Pats fan who grew up in Chicago.
"People love to hate on the Patriots because their team's not as good as ours," he added.
And then there are the infamously rowdy Philadelphia fans who once booed Santa Claus.
Eagles fans drew national attention nearly two weeks ago during the NFC Championship weekend. Some of them started fires, climbed Crisco-greased poles and hurled beer cans at opposing fans.
Chris Johnson, an Eagles supporter from Wisconsin, said Patriots fans are different from Eagles backers.
"From what I've seen they're actually more normal — more calm and nice," he said.
So why are Eagles fans rowdier than their New England counterparts?
If anyone knows, it would be Chris Long.
The Philadelphia defensive end played for the Patriots last season.
"New England — that fanbase is amazing," he said. "They got reason to be excited every year. But in Philly they've been through thick and thin, and they're really excited about this team having an opportunity to do something that no team's done."
"Look, I've been there as a 39-year season ticket holder. I remember the 1-15 seasons and the 2-14 seasons. So we have a reason to be proud these days"

Laszlo Tarko, Patriots fan
Indeed, the Eagles are 0-for-2 in the Super Bowl. Their most recent appearance in the game was in 2005, and they lost — to the Patriots. Philadelphia's four major sports franchises have combined for just one championship since 1984. In that same time, Boston teams won 12 titles.
And to be fair, some Eagles' fans take umbrage with the suggestion they're an aggressive bunch.
"I mean, we were the ones that booed Santa — I get that — but, the thing is, not every Eagles fan is like that," said John Struemke, a lifelong Eagles fan who lives in Wisconsin.
On Thursday he was checking out the attractions in downtown Minneapolis, proudly wearing an Eagles hat and sweatshirt — and feeling like he had to be on his best behavior.
"I do," he said. "In fact, my wife actually over here is, like, 'Do not do anything.' We actually passed by the Mary Tyler Moore statue, and I'm, like, 'Oh, I want to put my hat on that so bad.' She's, like, 'Don't do it! Don't do it!' I'm, like, 'I'm not gonna.' "
Some Patriots fans also take issue with their reputation — like Laszlo Tarko from Windsor Locks, Connecticut.
"Arrogant? Us, no way!" he said with a laugh. "No, we're awesome. We understand we're the best. And that puts on an air about us. But, look, I've been there as a 39-year season ticket holder. I remember the 1-15 seasons and the 2-14 seasons. So we have a reason to be proud these days."
So how do Minnesotans -- whose Vikings were recently trounced by the Eagles in the NFC Championship — feel about the two fan bases coming to town?
Most said they would welcome them with kindness -- even the Philadelphia fans.
Meanwhile, Joan Potter from Woodbury, Minnesota, isn't distinguishing between Patriots and Eagles supporters.
"You know, no offense, the East Coast people are pretty rude," she said.
"So are you worried about having these East Coast fans coming into your city?" I asked.
"No, because I think the cold weather is going to scare them right back into their hotel room," she said.
Indeed, on recent nights it has been pretty quiet on the streets of downtown Minneapolis. But that should change as the Super Bowl gets closer.
This segment aired on February 2, 2018.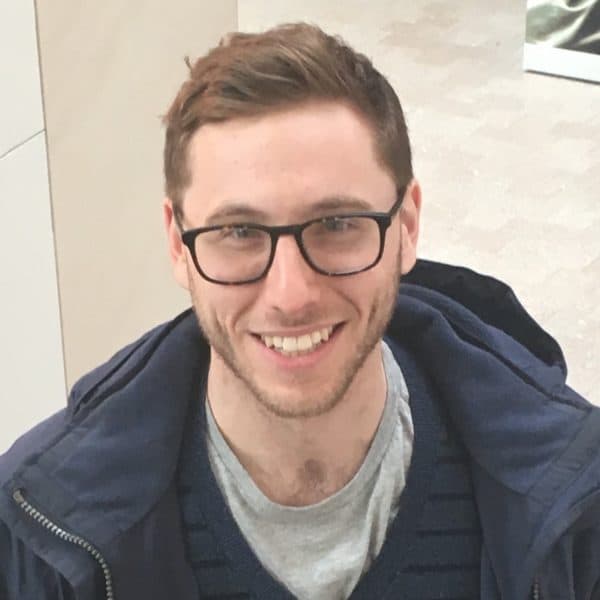 Martin Kessler Producer, Only A Game
Martin Kessler is a producer at Only A Game.