Forecast: Mild Weather Ahead
Monday brings a drier start to the workweek, with temperatures seasonably mild.
Colder air is on the way for Tuesday, as temperatures will only approach the freezing mark. When you get up in the morning, it will be somewhere in between the teens and 20.
As we're in the middle of February, the odds of bitterly cold days are going down. This doesn't mean we can't have some serious cold before spring officially arrives, but the chances are diminishing.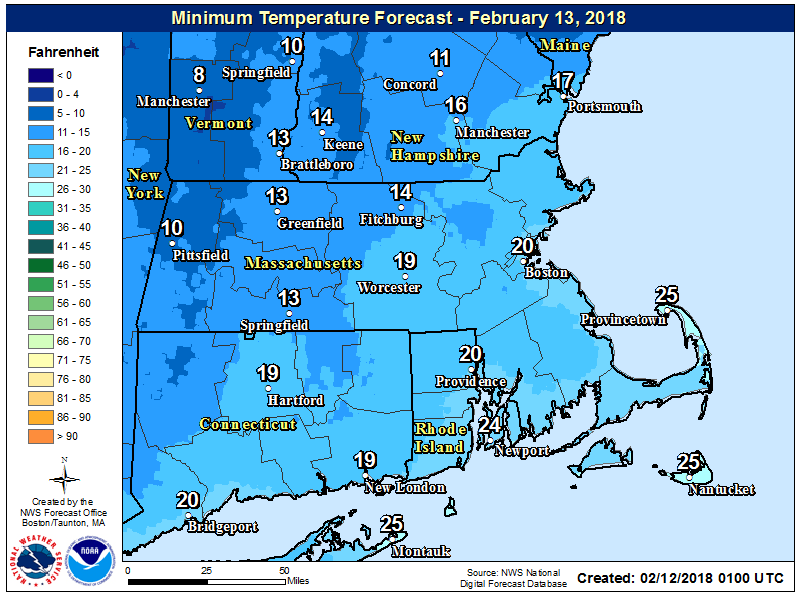 Daylight is rapidly increasing and it brings a rise in temperatures.
This week after the chilly day Tuesday, temperatures will once again return to above normal with another chance of showers Wednesday night and Thursday. This isn't likely to be a big system, but it will bring more moisture.
Temperatures continue to fluctuate between slightly above average and average into the upcoming weekend. I still don't see any major snow in sight. Of course, thiis can change quickly this time of year in spite of the mild pattern.
There is still plenty of cold air in Canada and a subtle shift in the jet stream would bring that air into the United States. For now however, there is just a typical temperature pattern over the lower 48. Let's see how long it lasts.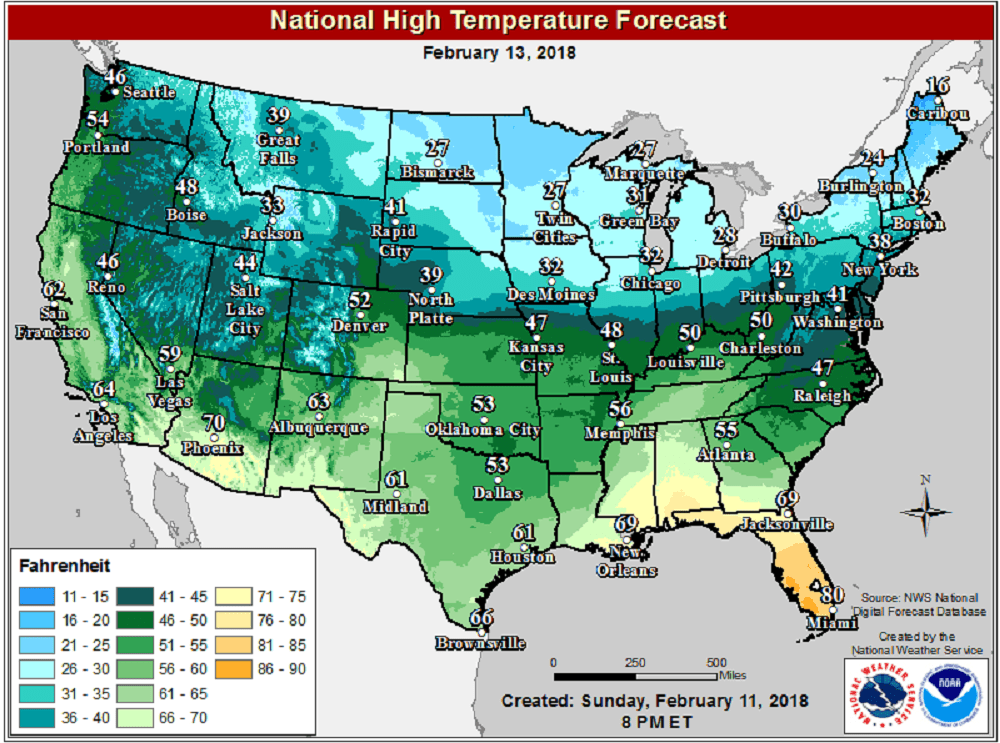 You can follow my updates here and on Twitter @growingwisdom.
---
Monday: Any showers end over Cape Cod. Increasing sunshine, seasonable. Highs around 40.
Monday Night: Clear and cold. Lows 13-21.
Tuesday: Sunshine, chilly. Highs near freezing.
Wednesday: Milder with sunshine. Highs 42-48.
Thursday: A few morning showers. Mild. Highs 47-54
Friday: Partly sunny. Still not very chilly. Highs 40-45.