Forecast: A Sunny But Chilly Tuesday
Our weather here in the Northeast continues the flip-flop pattern. A few weeks ago, the colder-than-normal weather was associated with a big dip in the jet stream across the eastern half of the United States. Several cold fronts would move through and reinforce the Canadian Arctic air.
However, there's been a shift in the weather pattern. The jet stream is now driving southward across the western United States and nosing northward in the east. This has allowed a more southwesterly flow of air to bring clouds and milder weather to the Northeast, causing storms to track northwest of the area.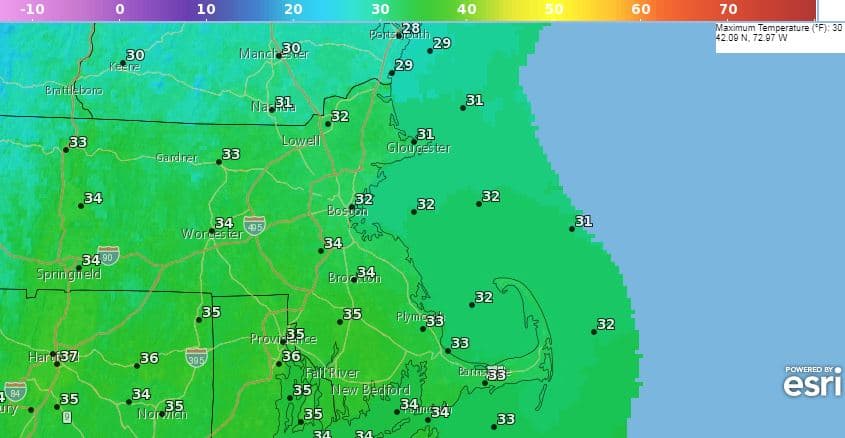 What this means for today is that it will be clear and sunny, but still a bit cold, with highs approaching only 32.
Tonight looks to be cloudy, with lows down to 26. On Wednesday, it will be mostly sunny and on the warmer side at 48, but with wind gusts that could approach 24 mph.
Tuesday: Mostly sunny, seasonably cold. Highs near 32.
Tuesday Night: Partly to mostly cloudy. Low 26 but temperatures rising after midnight.
Wednesday: Mostly sunny, some showers overnight. Milder. Highs to 48.
Thursday: Early showers. Cloudy. More rain late. High 52.
Friday: Cloudy. Periods of rain. High 47.